Dive into a budget-friendly Dollar Tree Halloween wonderland with enchanting party supplies. Spook-tacular fun on a dime!
Unveiling Halloween Magic at Dollar Tree
Embrace the enchantment of my all-time favorite holiday as we gear up to unleash our creativity and share it with the world. And guess what? When it comes to making every dollar count, Dollar Tree is my ultimate haunt haven. The hues of orange, black, and purple gracefully blend to create a mesmerizing theme that's synonymous with Halloween. These shades, forever etched in my mind, serve as vibrant reminders of the magical season.
Getting Spooky: Halloween Party Supplies Hunt!
Ah, the best time of the year is here, and guess what? We're diving headfirst into the exciting realm of Halloween Party Supplies! The sheer joy of decorating, crafting, and spreading the spooky spirit among our beloved family and friends is an experience like no other. Get ready for a haunt-astic time!
A Transformative Halloween Fiesta
Prepare yourself for an epic transformation as we navigate through the myriad treasures Dollar Tree has to offer. With my budget singing "Halloween happiness," I delve into a realm of possibility. From bewitching table cloths that set the stage to streamers that weave a tapestry of spookiness, and not to forget the delightful partyware adorning the table, I'm all set to turn my ordinary dining setup into an extraordinary Halloween reverie.
Pumpkin-Spiced Budgets and Haunting Delights
Just imagine the thrill of creating a stunning Halloween wonderland without breaking the bank. Dollar Tree magically turns dreams into reality, and as we curate our Halloween party, our budget goes a long, long way. The festive color palette of oranges, blacks, and purples ignites a creative spark that's hard to resist.
Expert Tips for the Perfect Haunted Gathering
When choosing decorations, mix and match Dollar Tree's Halloween collection to create a unique and captivating atmosphere.
Let your creativity flow by customizing Dollar Tree's affordable items with a dash of personal touch.
Don't forget to explore the DIY crafting section for innovative ways to amplify the Halloween vibe.
Halloween Party Supplies Through the Ages
Halloween has evolved from ancient Celtic rituals to a modern celebration of all things spooky. This evolution is beautifully reflected in the diverse range of party supplies available today.
Unleash Your Inner DIY Diva
Looking to add a personal touch to your Halloween bash? Dive into the world of DIY with Dollar Tree's supplies. Create customized party favors, eerie centerpieces, and hauntingly unique decorations that will leave your guests spellbound.
Storing the Magic
Once the night of thrills comes to an end, store your Halloween treasures in a cool, dry place to ensure they remain in tip-top condition for the next spooky season.
Leftover Enchantment
Did you go a bit overboard with the supplies? No worries! Dollar Tree's Halloween items are perfect for crafts and home decor projects year-round. Let the leftover enchantment continue to inspire your creative endeavors.
Frequently Asked Frights (FAQs)
Q: Can I order Dollar Tree's Halloween supplies online? A: Absolutely! Visit the Dollar Tree website to explore their wickedly wonderful selection.
Q: Are Dollar Tree's Halloween party supplies reusable? A: Many of the items are designed for one-time use, but with proper care, you can extend their lifespan for multiple spooky celebrations.
Q: What's the price range for Dollar Tree's Halloween decorations? A: The budget-friendly prices at Dollar Tree make it easy to transform your space into a Halloween wonderland without draining your wallet.
Halloween Party Supplies for Crafts
My kiddos take after me and love the opportunity to craft. With
Mummy Favors
, I can set them free and let them craft their hearts out. They're simple–toilet paper tubes and supplies I can pick up at Dollar Tree: googly eyes and streamers accompanied by a dollop of glue.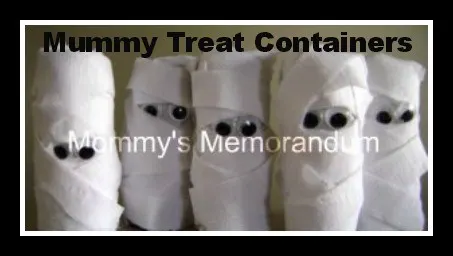 Dollar Tree also allows me to be creative. They have a great craft section that inspires and has the supplies I need to be in and out in a flash, from paper, stickers, embellishments, and more. Dollar Tree allows me to find what I need, when I need it, and keep within the budget when we're making 40 witch shoe favors for classroom festivities.
Halloween Party Supplies to Display and Serve
What's a
party without food
? Find an assortment of decorations to make your party stand out as well as serving trays, bowls, cutlery, and more in the aisles of Dollar Tree. I love the selection of sizes, colors, and patterns to make my party a reflection of me!
There's big bowls for
Zombie Punch
and cups for guests to be the Walking Fed!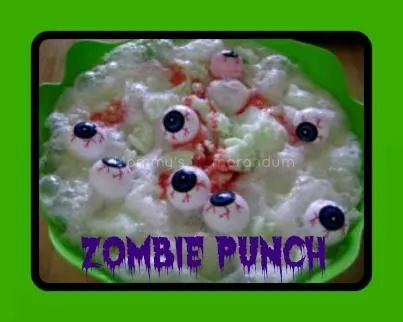 Cutlery in different colors to accessorize! Perfect for
Mummy Dogs
!
Halloween Party Supplies to Make Your Party Wicked Fun!
Save money and time this Halloween and shop Dollar Tree for a selection of Halloween Party Supplies that you'll love and stretch your budget.