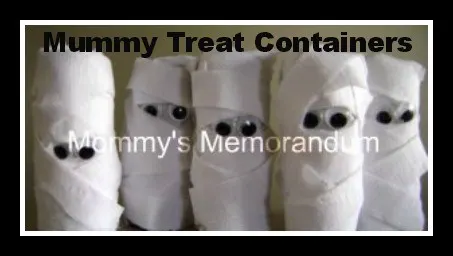 These mummy's are easy to make and can be used for decorations or treat favors.
You will need:
Empty Toilet Paper Tubes
White Crepe Paper
Glue
Wiggly Eyes
Directions:
If using as favor containers, fill the toilet paper tube with candy.
Wrap the crepe paper around the tube lengthwise at least four times.
Glue on two wiggly eyes.
Fold a 24″-36″ strip of crepe paper in half widthwise.
Wrap the folded crepe paper around the toilet paper tube like a mummy.