MacKenzie is unique by most standards but today, she is graduating from Patrick and Henry Community College (PHCC) with her Associate in Arts and certificate of completion. That's right. She's graduating PHCC before graduating High School.
In her Junior and Senior years, she focused on ACE learning,
The Accelerated College Education (ACE) Academy is designed for highly motivated students in the 11th and 12th grades who wish to earn an Associate's Degree in General Studies from Patrick and Henry Community College when they graduate high school.
It is a program where 10-12 students from each school in our County are selected to participate.
MacKenzie sacrificed much of her social game for this program and remained goal driven.
She hopes to become a third-grade teacher with a minor in theatre.
This fall she plans to attend James Madison University.
Today was a very proud day.
It was a rainy afternoon, but MacKenzie, her dad, me, and our friend Sherri didn't let it stop us.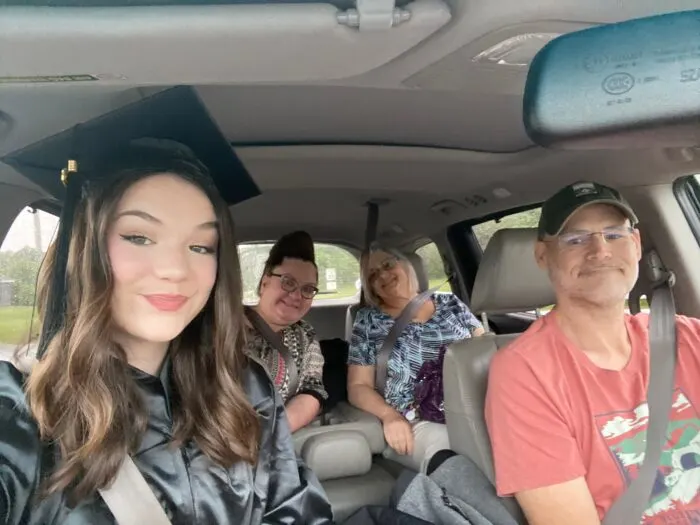 Her dad, me, and our friend Sherri arrived early, selected our seating, and browsed the Commencement program.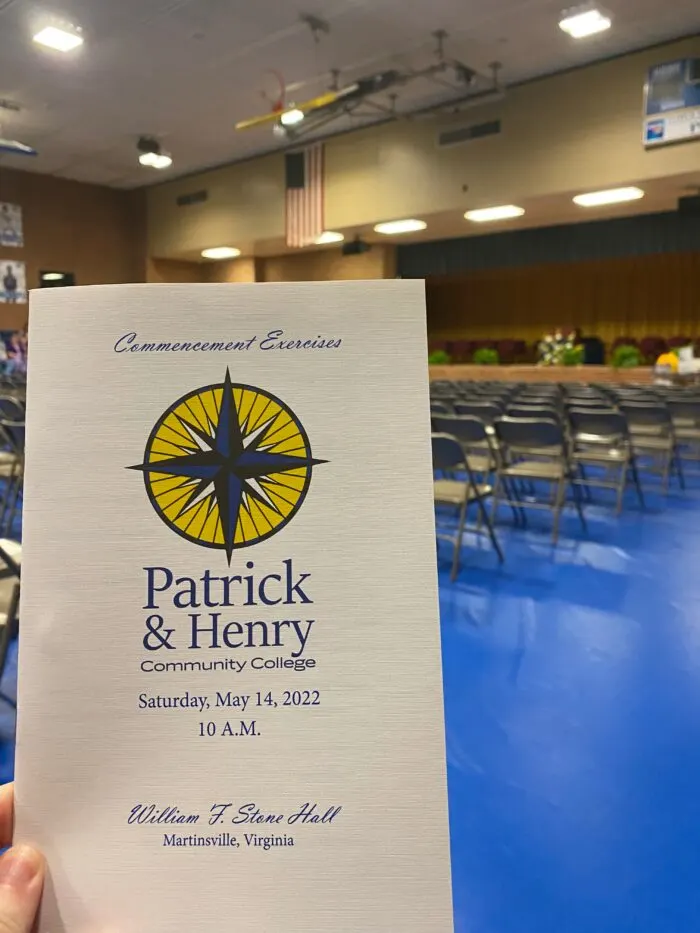 and watched her enter the auditorium in her cap and gown.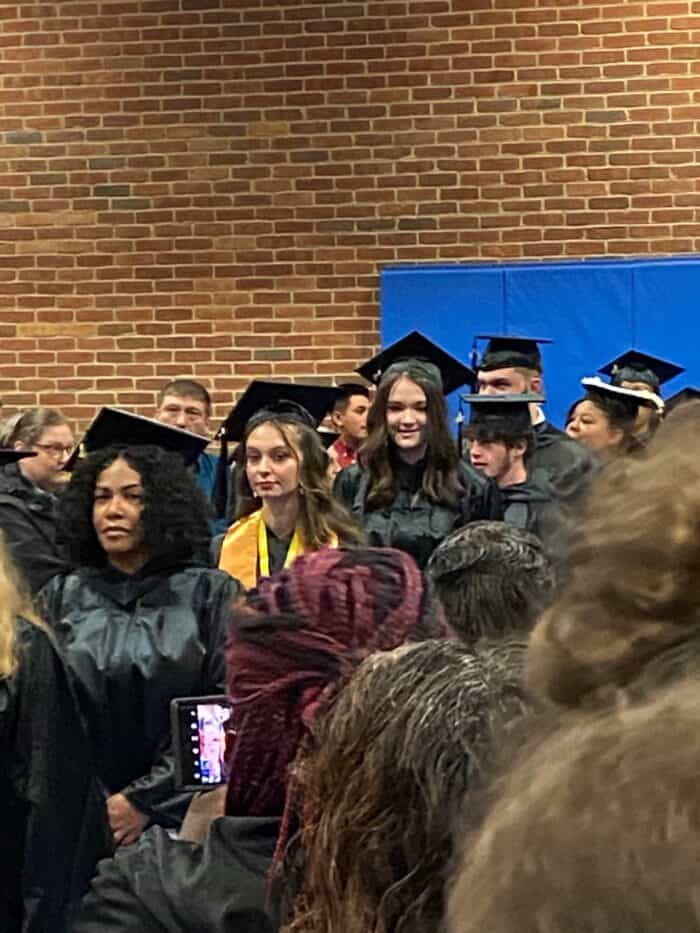 Some professors came into the auditorium spoke and gave advice.
There was the ceremony where she walked across the stage, shook hands, and posed for a photo with her diploma.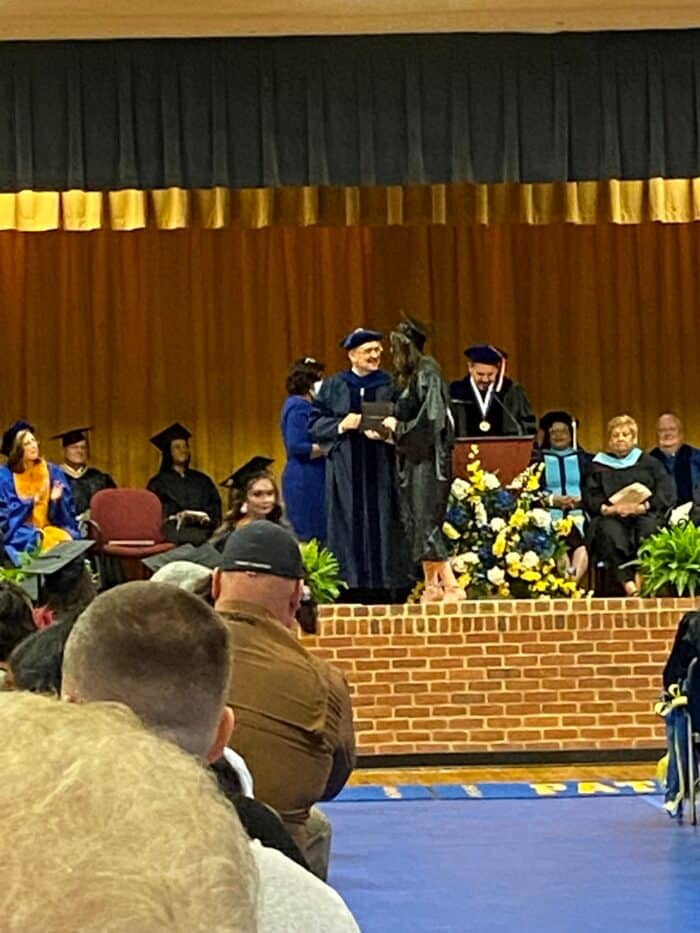 She walked down the aisle with her new achievement in her hand.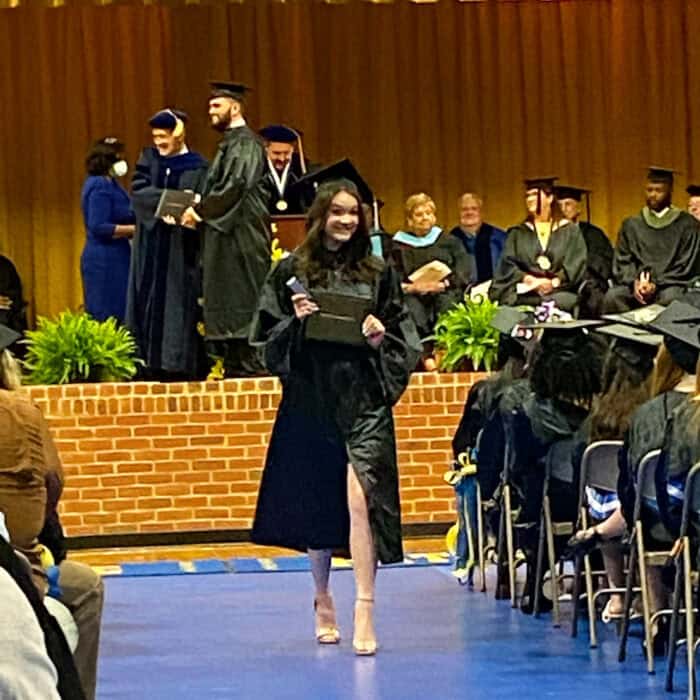 And then we went outside and took photos in the rain.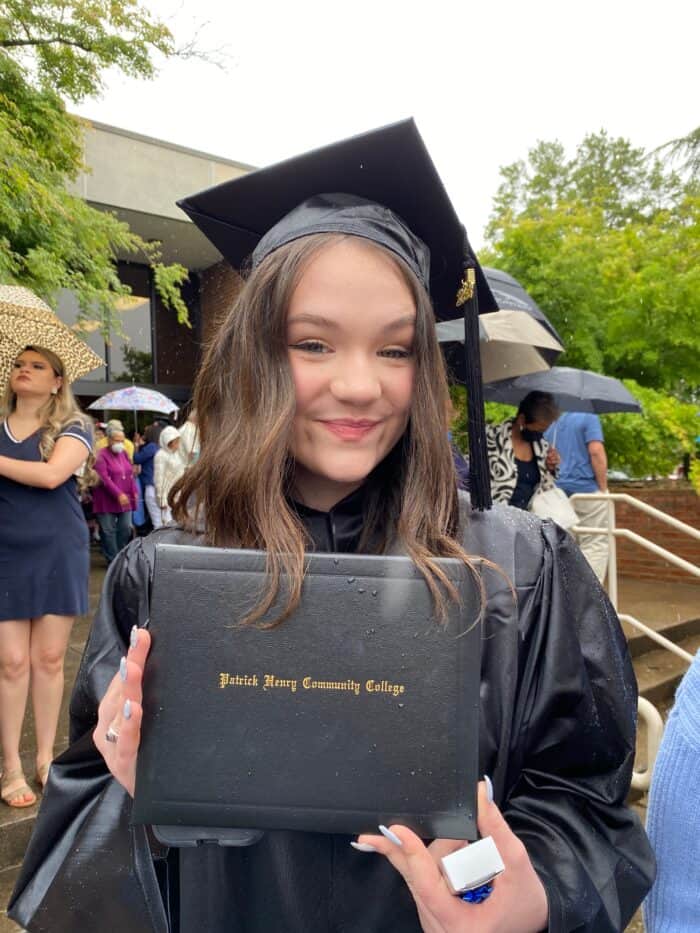 Her friends came to support her and didn't let the rain stop her celebration.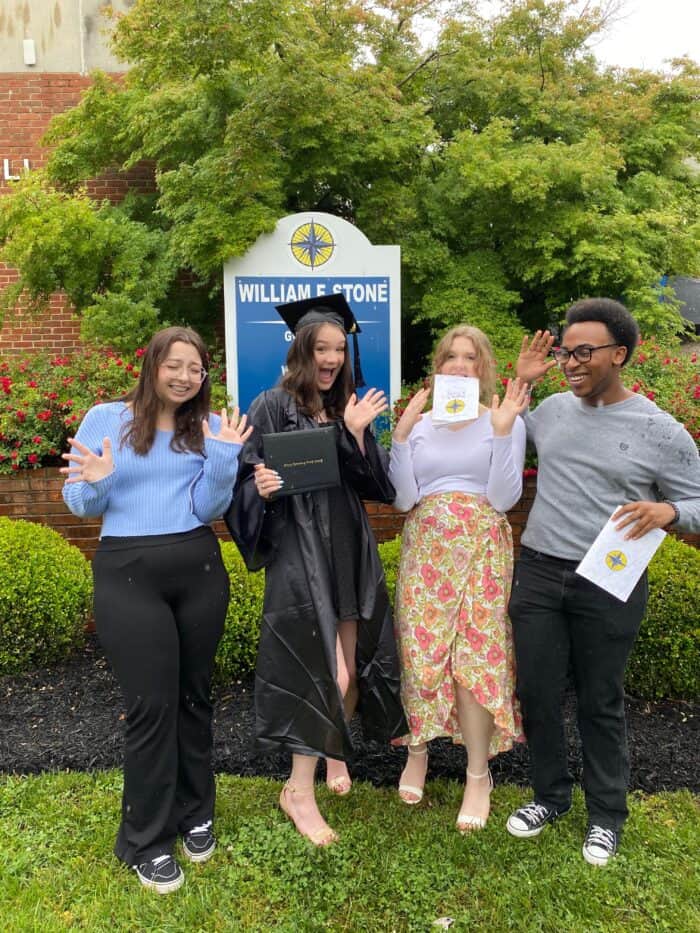 She worked hard to graduate from Patrick and Henry Community College and now has an associate's Degree before graduating high school.