This post is brought to you by Sony Pictures Home Entertainment and Haribo.
We are so excited to share that Goosebumps 2 is coming to digital via the Movies Anywhere app on December 25th and to Blu-Ray and DVD January 15th. Our celebration is epic thanks to Sony Pictures and Haribo, who sent a gift box of themed goodies to create movie-related projects for a viewing party.
Goosebumps 2 Synopsis:
Be careful what you wish for. With their after school junk business, best friends Sonny and Sam hope to find treasure in other people's trash. But when cleaning out the old Stine house, they open a locked book that frees a supernatural nightmare- Slappy! Now, with the help of Sonny's sister Sarah, they're in a race against time to get the sinister dummy and all the creatures he's brought to life back into the pages before he unleashes total pandemonium!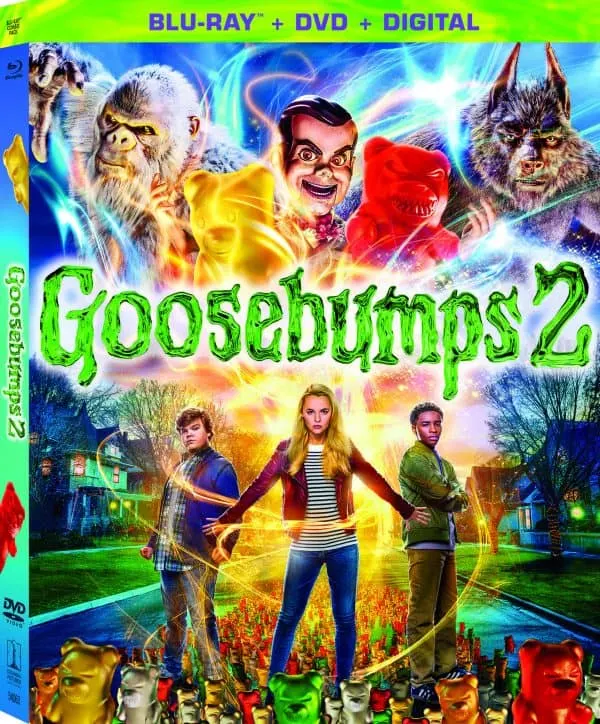 My children have all loved the best-selling book series by R.L. Stine, and now the movies bring the fun to life. Goosebumps 2 features the talent of Wendi McLendon-Covey, Chris Parnell and Ken Jong.
Our viewing party kit came with a #Goosebumps2Gummies challenge. We were all confused with what gummy bears have to do with the movie, but after watching the trailer, we realize gummy bears come to life in the movie…and they aren't so cuddly!
The challenges included science experiments and treat recipes. We worked on the treats, and the kiddos are looking forward to winter break with more gummy bear fun!
We first made Gummy Bear Bark. It was easy to make, and the kiddos thought it was fun! The recipe is made by melting chocolate in the microwave, then spread onto parchment paper. There's swirling of dark chocolate into milk chocolate and the flair of white chocolate. It's topped with gummy bears and sprinkles for a festive treat.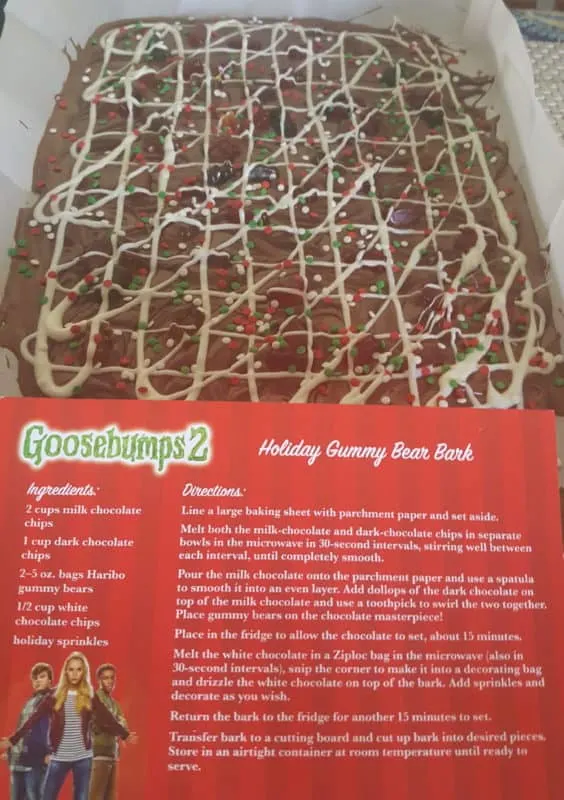 There is a recipe for the slime that you make out of gummy bears. MacKenzie is looking forward to this science experiment, melting solids into liquid..plus its edible slime and that seems like the ultimate win-win.
We also made Gummy Bear
Thumbprint Cookies
. It's a traditional thumbprint cookie, but instead of using preserves in the thumbprint indentation, you add a gummy bear. It melts into something beautiful.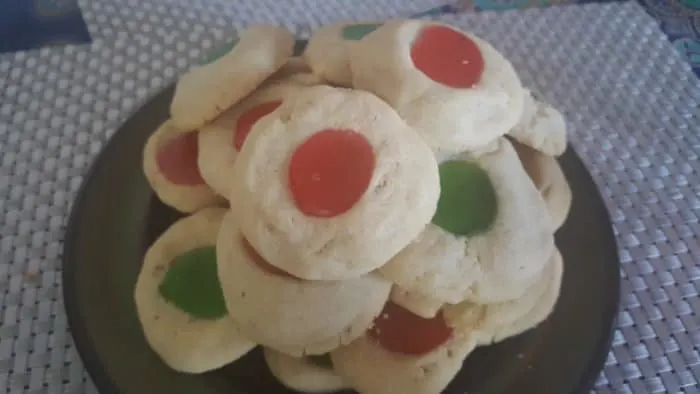 They are easy to make, and the kiddos have fun putting the indentations in and watching the magic happen when they took them out of the oven.
Add Goosebumps 2 to your children's winter break.
Check back with Mommy's Memorandum as we share more fun recipes and science experiments for an epic Goosebumps 2 viewing party!