We review the Rubbermaid Reveal Mop.
It's Your Floor; Clean It Your Way
Nothing drives me more bonkers than sticky floors.
Walking across a floor barefoot that needs to be swept or mopped makes my skin bust out in goosebumps.
We have all of the popular mops, but mostly I use a Cuban Mop–a stick with a towel.
I just can't justify the expense of today's mops with the specified brands' cleaner and replacement pads. It adds up!
Still, I like new things, so when I was allowed to try Rubbermaid's new Reveal Spray Mop, I was eager!
The Rubbermaid Reveal Spray Mop arrived one day, and my four-year-old was adamant we use it.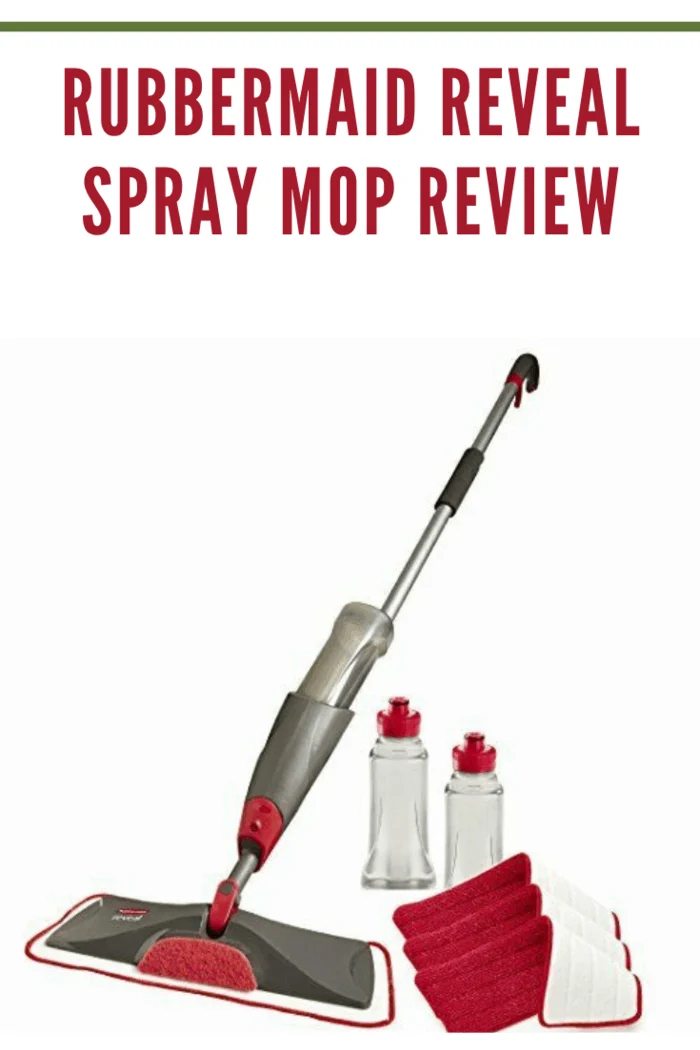 So we did.
Immediately, I loved this mop.
It is different in that you can use your own cleaning solution.
We made our own floor cleaner and filled the bottle.
The spray bottle was removed easily and snapped into place without effort.
It also has a great twist cap feature that didn't require mad skills to remove or replace.
I set Li'l Man free with the Reveal Mop.
I mean, seriously
. If the kiddo wants to clean, I will be an enabler.
I was impressed that he could pull the trigger on the handle, spray the floor, and then manipulate the pad with the swivel handle to get into all the right places.
It even did about two inches under my stove!
When the mopping was done, we removed the pad and tossed it in the washing machine!
How awesome is that!
No more expenses on replacement pads.
I love it! As an added feature, the spray bottle can be hand washed or placed in the top rack of your dishwasher.
The Rubbermaid Reveal Spray Mop can be used on almost any hard floor.
We have successfully used it on our linoleum, tile, and front porch.
I've also cleaned my walls with it, and it was by far the easiest wall cleaning in my life, thanks to the ultra-lightweight and spray feature!
The trigger spray is easy to access and use.
It sprays the right amount of cleaner to take care of business.
Thanks to this feature, my four-year-old can do it and loves to mop with the Reveal Spray Mop!
The pad is really soft and made of microfiber.
It clings to the dirt and still has the power to get dirty with dried food!
The Rubbermaid Reveal Spray Mop is also perfect for dry mopping.
It successfully picked up dirt and hair in between our mopping.
Attaching and detaching the pad is as simple as placing it on the floor and putting the mop on top.
Velcro holds the pad in place securely.
I have one popular mop that operates on batteries.
You'll find that concept extinct with the Rubbermaid Reveal Spray Mop. It's manual powered and oh, so easy!
If you don't love this mop, Rubbermaid offers a 30-day Money Back Guarantee!
The Rubbermaid Reveal Spray Mop retails for just $29.99.
The starter set can be found on the Rubbermaid site and is available at nationwide retailers like The Home Depot, Target, and select Walmarts.
Disclosure: I received no monetary compensation for this post. I received the item mentioned in this post from the sponsor. The opinions are my own and were in no way influenced by the sponsor. Others' experiences may vary.