I received a Ghostbed in exchange for this post. All opinions are my own.
There are the basics that we all know a child needs: food and shelter. There is another that I think is so often overlooked, and that is a child's need for sleep.
My role as a mother has received much criticism because my kids have always had an early bedtime. Through fourth grade, bedtime was 7 pm. We would attend school functions, which started at 7 pm, but the rule was in bed by seven.
I believe the healthiest, happiest kiddos are the best rested. Sleep gives a growing body and brain a chance to process the day's experiences, memories, and emotions. It enhances their ability to socialize, learn, imagine and create.
It should be noted that my children did not willingly accept this. Their need for sleep was wrought with complexities. MacKenzie was possibly my worst at bedtime. She didn't want to miss anything. She is still like this even at 12. William is right behind her with his fight to stay awake.
Earlier this year, William came to me and asked, "Mom, how old do you have to be to get a new mattress?" I told him I didn't think there was a particular age and inquired why? He said, "My bed is getting uncomfortable."
I hadn't thought about it.
His mattress was replaced by a "cheap" mattress. I believe that we bought it to "get by a little longer" and then it was forgotten.
We were offered the opportunity to receive a Ghostbed, and it went to William.
The best part?
Ghostbed delivered right to my front door.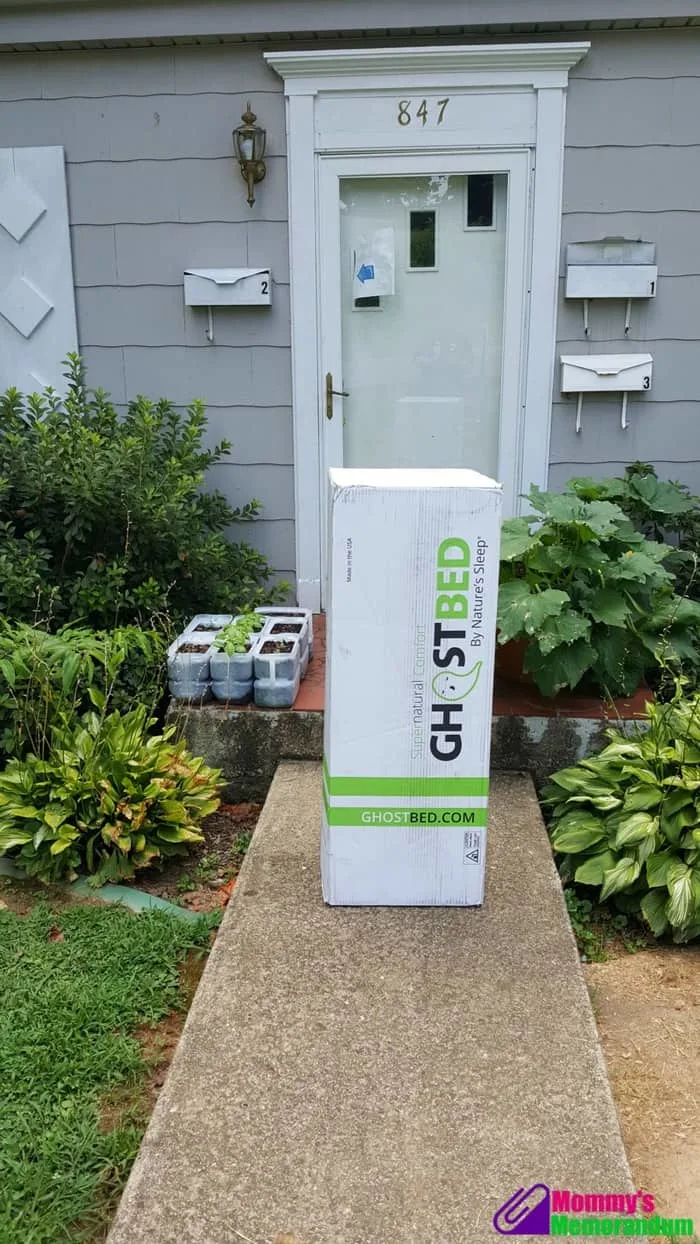 My husband brought the box into the house. The box is very compact. It was heavy, but honestly, I could have carried it in.
We live in a tiny home. The hallway is narrow, and it's boxy. Ghostbed is perfect for this type of home, or for a home with stairs leading upstairs to bedrooms. There is no navigating a bulky, awkward mattress. My husband could have carried the box into William's room, and we could have unpacked it right there.
I wanted to, instead, show you just how convenient and back-saving this mattress is.
Inside the box, the mattress is tightly rolled.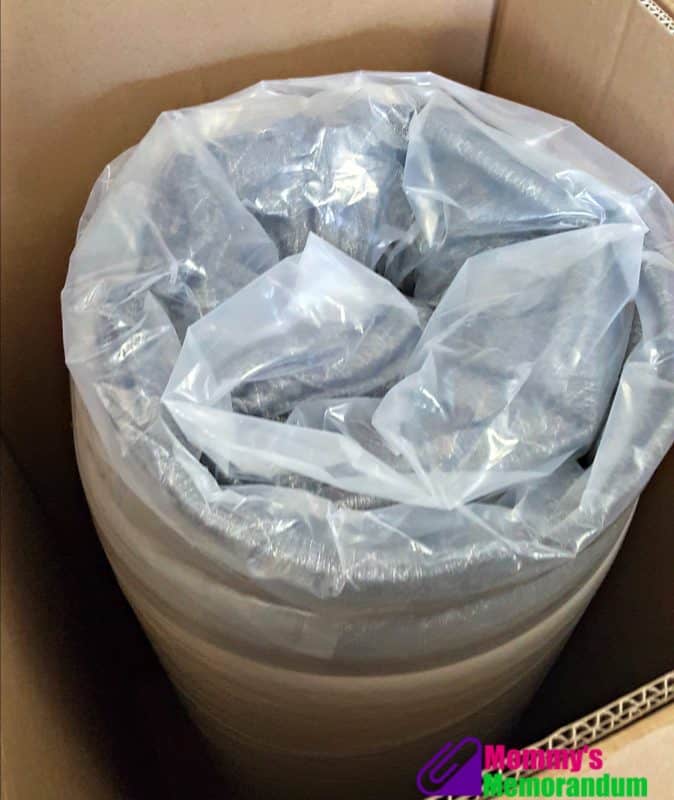 Watch our Ghost Bed Unboxing Video:
Once you cut the plastic from the mattress, is comes to life and almost instantly expands to a full, comfortable mattress.
Watch the video to see it happen!
The mattress has a pillow top for extra comfort.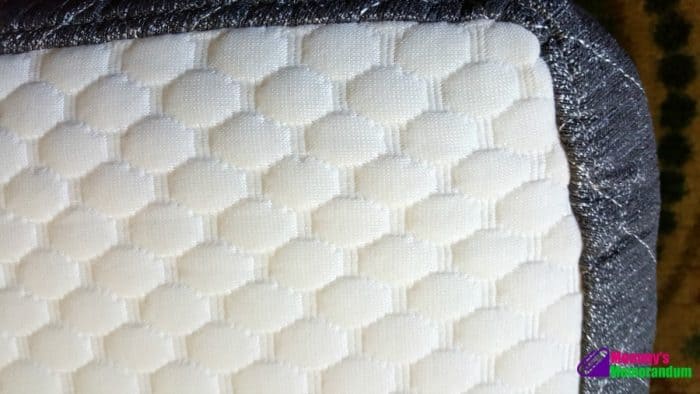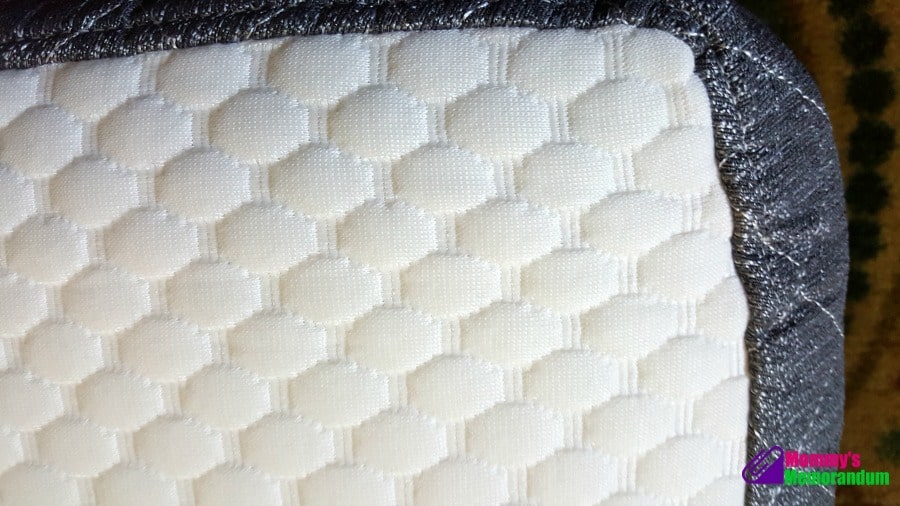 It also comes with a removable, washable cover that zips on and off easily. This allows you to keep your mattress clean.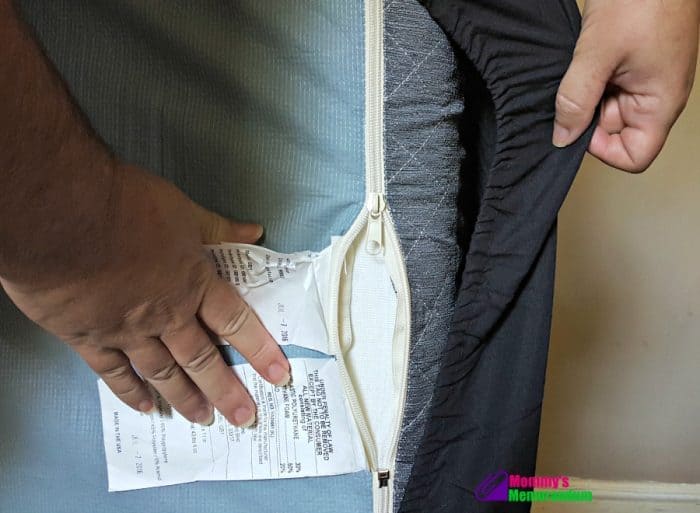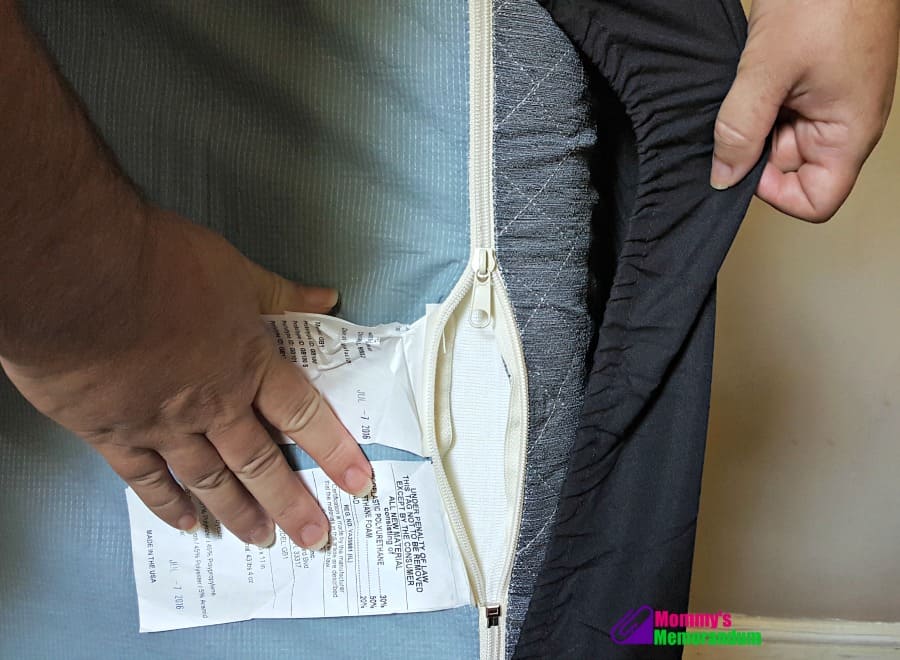 The Ghost Bed also offers 10-inches of memory foam.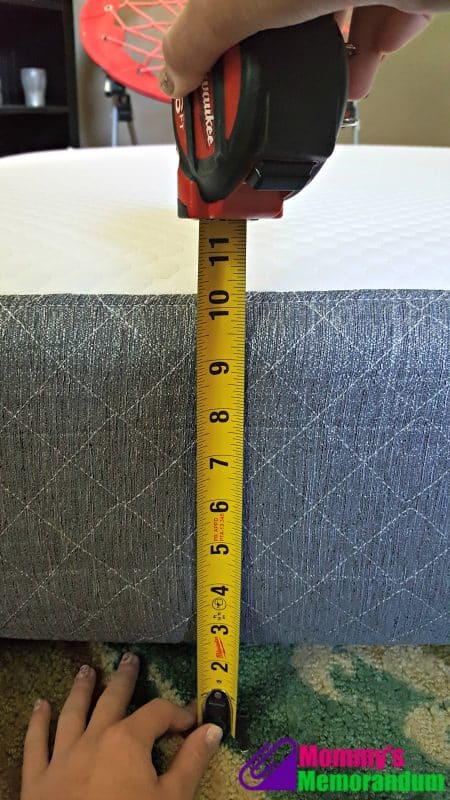 MacKenzie had to be the first on the mattress, and no matter how she laid, the Ghost Bed conformed to her body, cradling her and offering support.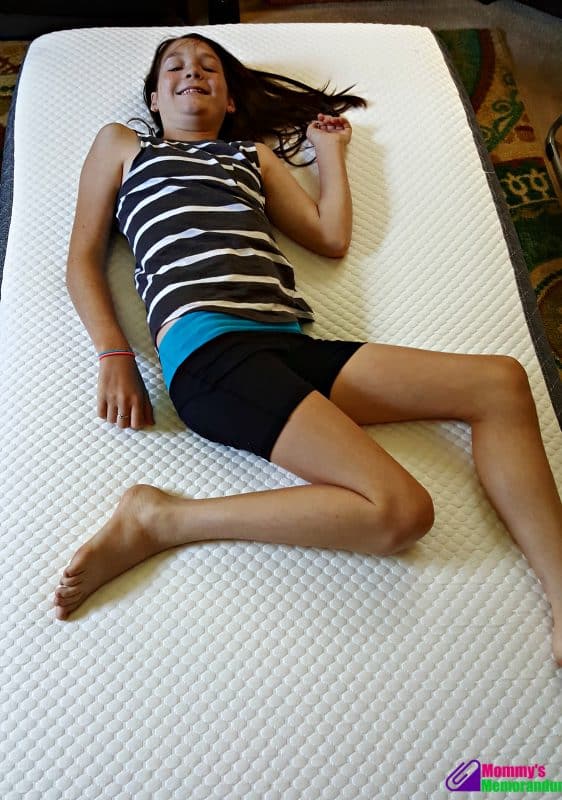 The Ghost Bed is part of my child getting a better night's sleep. It's what I trust to get them the rest they need to reset after rough-and-tumble days of learning, creating, playing and help them keep up their good grades, good attitude, and love of learning.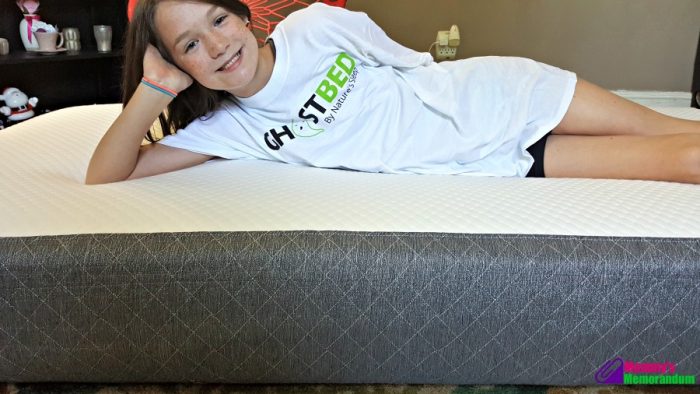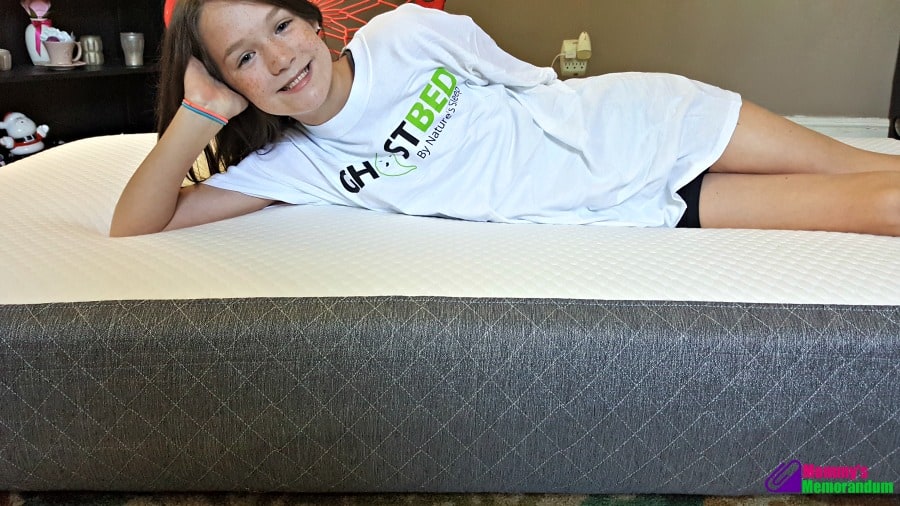 There was an adjustment period as William adapted to the Ghost Bed. It took about two weeks, and now he is running, jumping and more active than ever. School has started, and his focus is great.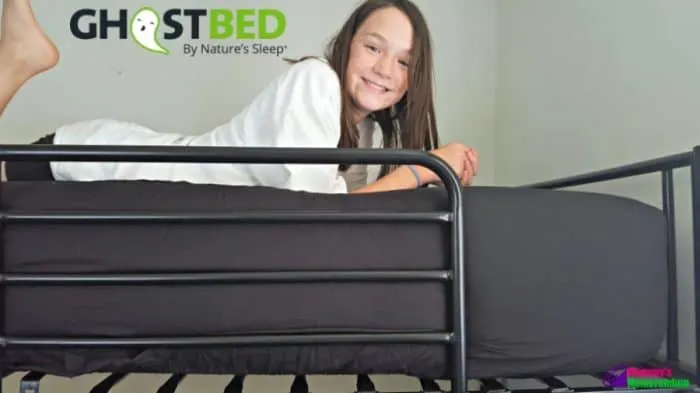 MacKenzie still sneaks into his bed, to catch a "cat-nap" because "it's so comfortable, Mom!"
As the new school year begins, keep in mind the importance of sleep for children.
Preschool children need 11-13 hours of sleep a night
Grade school children need 8-10 hours of sleep a night
Middle and high school students need about 9 hours per night
Ghost Bed is a great solution, and its convenient shipping and packaging make it perfect for dorm rooms!
Here are 4 Tips to Help Your Child Get a Good Night's Sleep.
1.) Set a Regular bedtime. Allow your child to be part of the decision-making. Reach a universal agreement, so the child feels they have some say. Be sure to consider your families activities and make it a realistic bedtime, that still gives the child maximum sleep time.
2.) Create a pre-bedtime ritual: This should be something that helps the child unwind. It should take about 20-minutes. We read during this time after we brush our teeth.
3.) Make the environment relaxing. Turn off the television. Their room ideally should be a cool, dark place that is quiet and allows them a peaceful night's rest.
4.) Provide your child with a good mattress. My grandmother used to tell me that there are two things you never compromise on and that's good shoes and a good mattress. Ghostbed is a good choice with different sizes for the entire family and is priced competitively.
Ghostbed is a newly launched revolutionary mattress company created by the team at Nature's Sleep. The mattress was designed to meet the growing needs of the next generation shoppers who prefer a simpler and more convenient shopping experience by shopping online and the product is directly delivered to the consumer's door for free within 24 hours of purchase. Also, with a 101-night risk-free trial and a 20-year warranty, you can rest assured knowing your investment is protected.
Instant $50 Savings on a new GhostBed – just for being a part of my community! This $50 coupon works on any size memory foam mattress from twin to California king, and pricing starts at just $495. 11 Inches of high-tech advanced memory foam will keep you sleeping cool and comfy all night! It's time to throw out that old mattress!