Divorce means the termination of the marriage. It is a segment of family law, just like paternity, guardianship, spousal support, child custody, adoption, child support, and other things are also part of family law. You may be wondering whether there is a difference between a family law attorney and a divorce attorney? Then the answer to your question is no.
This means that a divorce attorney is basically a family law attorney specializing in divorce matters. Divorce is the main part of work that family law attorneys engage in, but obviously, they do more than divorce.
They can handle issues and disputes between partners, custody of children, and child support issues. The terms Family law attorney and divorce attorney are all used interchangeably. Attorneys who practice family law usually focus on handling divorce as the main work. This is why divorce attorneys as a title became well known among people.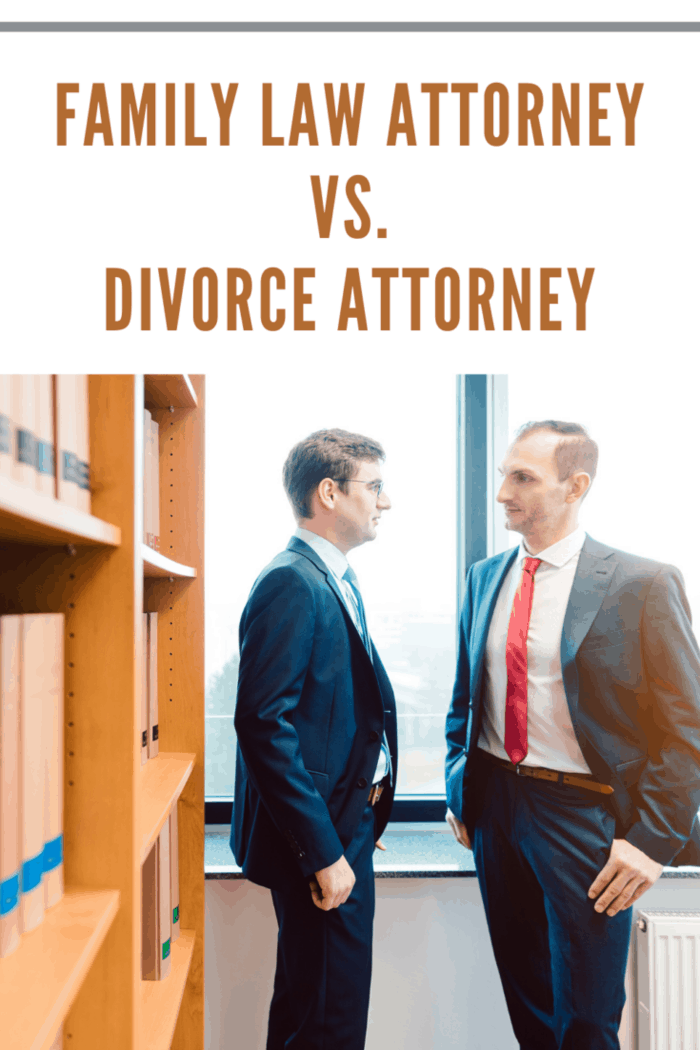 When to hire a family law attorney?
1) Divorce
Family law attorneys are well-versed in divorce and dissolution, division of property and assets, debt allocation, and financial issues. The attorneys can give you legal advice, help you choose the right option, and make wise decisions regarding financial issues. You can also get help with child custody and child support if the children are involved in the marriage.
2) Alimony
Alimony is a type of spousal support in which the spouse who makes a good income will pay spousal support to their ex so that they can continue to live in similar conditions. Alimony can either be temporary or permanent.
3) Child custody
Family law attorneys will help you in situations where you have to decide on the custody of children. Sometimes other family members can also be granted custody of children. Protecting your rights as a parent or your children's rights will require you to have an experienced attorney by your side. Only your attorney can help when fighting for custody rights or child support.
4) Adoption
In adoption, you are taking on the full responsibility of a child and becoming a full parent. While the biological parents will be renouncing their parental status. This can be voluntary or involuntary if the court believes that the children will be in better condition with someone else.
5) Dangerous situations in marriage
Situations like domestic abuse can be dangerous for the abused spouse and their children. So if you or someone else is being abused or fearing violence, you must contact a good attorney and your local police. A divorce attorney in Fort Bend County can help you escape these types of situations by helping you get protection for yourself and your children, compensation for damages, and a restraining order against the abuser says Skillern Firm.
6) Prenuptial agreements
Getting into a contract before marriage regarding your property, assets, debts, and other financial issues with your spouse is known as a prenuptial agreement. It protects both your and your spouse's rights and interests. So having an experienced family law attorney draft the contract is important that all your interest is considered.
Conclusion
In addition to these, there are many situations and scenarios which require the help of a family law attorney. If you are still not sure whether you need an attorney, you should consult with them. Qualified and experienced attorneys can assess the important things in your case and then help you make wise decisions.