This Elegear Arc-Chill Cooling Blanket is perfect for the Dorm.
One roommate likes it a little warmer than the other in the room.
Rather than fight over the thermostat, this cooling blanket will help you get to sleep.
It's slightly heavier than a sheet.
It feels like you're under a cover, so it is the perfect compromise from wanting a cover but not wanting to be hot.
We paired it with our Comfort Pak from ocm.com for dorm-ready essentials.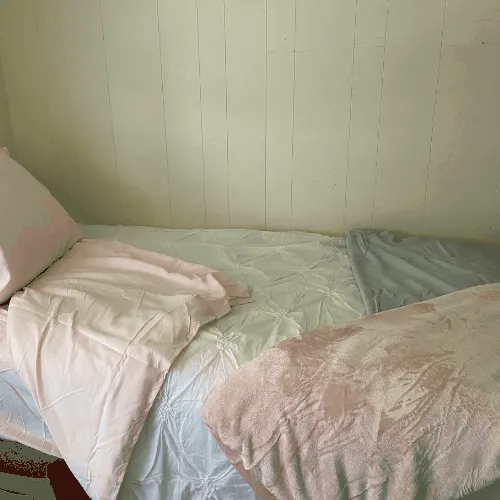 Made with Japanese Q-Max 0.4 cooling fibers that absorb your body heat.
What is Q-Max?
Qmax measures how quickly heat transfers from the surface of the material.
In other words, how do you feel the heat when the fabric is on your skin.
Elegaear Arc-Chill Cooling Blanket fibers have a Qmax of 0.4.
The average fabric has 0.2.
The higher the value, the cooler the sensation when the fabric touches the skin.
Think of it like sportswear for sleeping.
Just like your sportswear that wicks away moisture from your skin, QMAX is this technology in the cooling blanket.
Night sweats? Not a problem.
This helps keep your body cool all night long.
When you're covered with this blanket, the body surface temperature immediately drops by about 2 to 5 degrees.
Give it five minutes, and you'll feel twice as cool.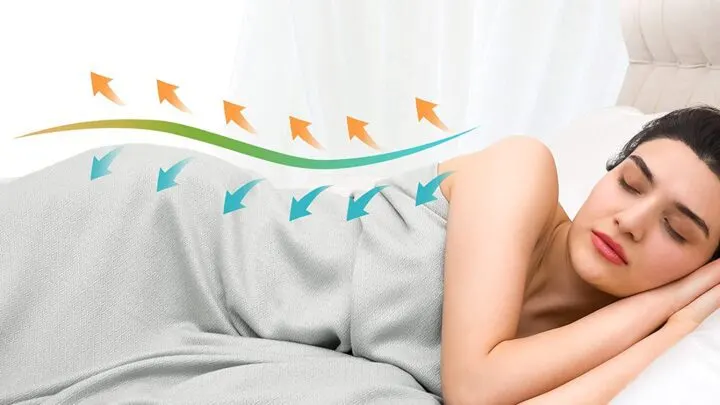 If you're more hot-blooded, pair the cooling blanket with a fan or cool over the air conditioner vent for a few moments before use.
When we aren't using it, we flip the blanket over so the "cold" (Qmax) side is exposed to the air.
One thing to notice about this blanket is that each side of the blanket feels different.
One side is 80-percent mica nylon with 20-percent PE cooling fabric.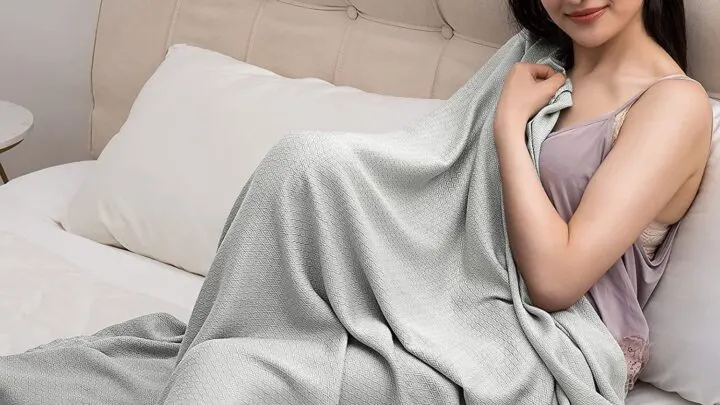 This is the side with the magic on those hot nights.
It's soft and breathable.
Incredibly soft.
The other side is 100-percent cotton, perfect for spring and crisp autumn nights when you need a little more warmth.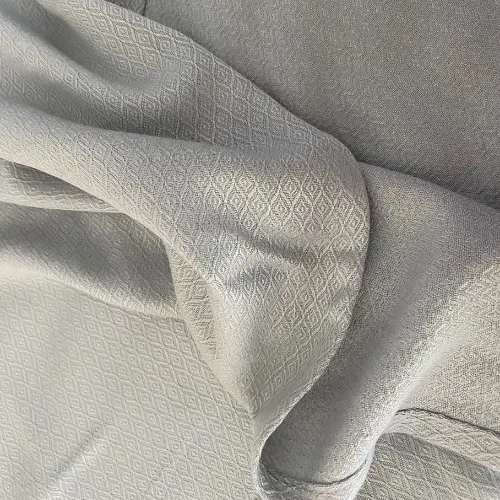 This blanket is generous in all three sizes ranging from 51-inches by 67-inches to 79-inches by 86-inches.
It folds up easily and takes up little space.
It's perfect for the dorm room, couch, a road trip, or wherever life takes you.
It's a simple blanket with high-quality stitching.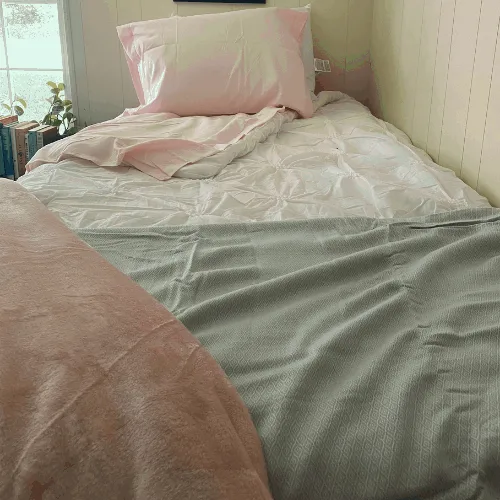 It's machine washable–though it is recommended you place the blanket in a laundry net to prevent entanglement and damage.
It is NOT intended for the dryer.
Instead, hang in a well-ventilated space to preserve its cooling ability.
It's available in a variety of sizes.
We were sent the gray for review, but it is also available in four other colors: pink, green, blue, and purple.
This cooling blanket is made from Japanese cold fiber on one side and cotton on the other side.
It's perfect for hot summer weather and warm sleepers.
It's machine washable for easy cleaning.
You can buy the blankets from Amazon, and I have a discount code for you:10% OFF with code RSEDHZOR end date: 05/30/2022
---
Resources:
https://www.amazon.com/Elegear-Sleepers-Breathable-Lightweight-All-Season/dp/B08ZSBPK4W