Money can be tight during the Holidays, but if you are comfortable in the kitchen, you can save money by making and baking your own Christmas gifts. Homemade gifts are always a hit because they show that time and effort were made, and even though everyone loves treats, many people don't have the time or the know-how to cook or bake, and let's be honest – homemade always tastes better than something bought at the grocery store.
The following are some things you can whip up in your kitchen to show your love:
Fruit Cake
Fruit cakes get a bad rap, but that's often because people use the same old stodgy recipes handed down by their grandmothers. Update the classic with a Dutch West Indian Fruitcake or this Chocolate Fruit Cake, and you may make a fruit cake believer out of your friends. If you still aren't sold on the fruit cake idea but want to make a cake that will still keep for a while, try this easy-to-make Christmas Rum Cake!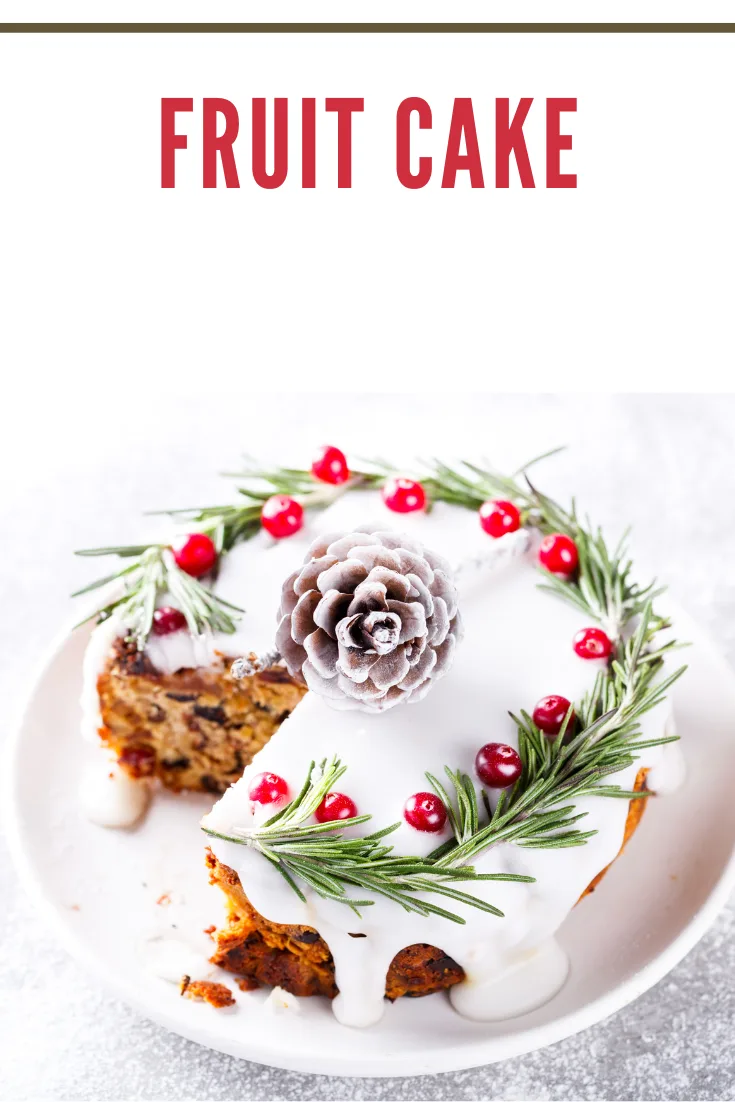 Individualized Ice-Creams
If you've got an ice cream maker, your loved ones will enjoy receiving a half gallon or so of ice cream made just for them, featuring their favorite flavors. Ice cream is easy to experiment with, start with your base of cream, eggs, sugar, and milk and add some flavors and ingredients that you think will complement each other.
Here are some ideas to get you started: Have an aunt that can never wait until her next trip south so she can indulge in some tropical drinks? Make her a batch of Pina Colada ice cream. If you always find your father munching on chips or pretzels, whip him up some Salted Caramel Ice Cream to satisfy his salt cravings. Have a friend who is a stout lover? They would enjoy some Guinness-Milk Chocolate Ice Cream. Know anyone who is lactose intolerant or doesn't consume dairy? They will love you forever if you make them their own Strawberry Ice Cream.
*remember to plan if you have an ice cream maker with a base that needs to be frozen for up to 24 hours.
Truffles
Truffles are a staple of the holiday season, but they can be expensive to buy, and often commercially produced boxes of truffles don't taste that great. Make your own to ensure they taste awesome and are inexpensive. There are many different versions of chocolate truffles ranging from so easy to make chocolate truffles that children can help make to more complicated versions that require liquors and knowledge of how to temper chocolates. There are also more unconventional truffle recipes, including one of my most requested pot-luck items – Cookie Dough Truffles! The dough used in this recipe contains no raw egg, so there is no need to worry about food safety.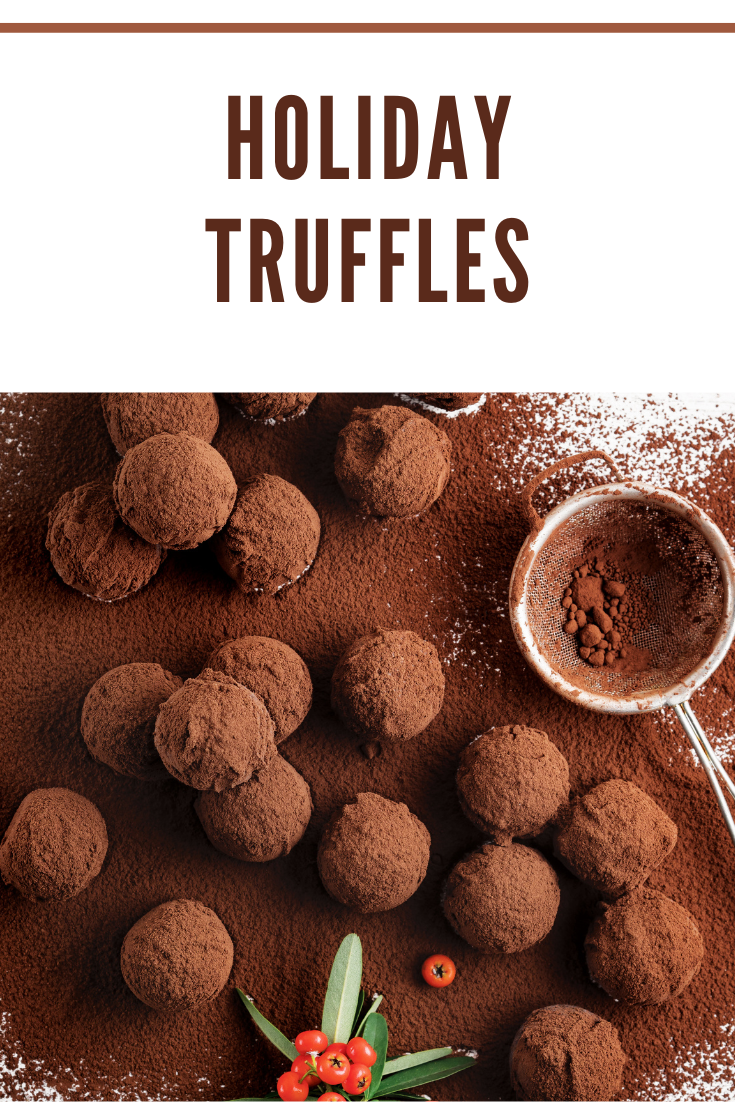 Infused Vodka
If you've got a cocktail lover on your list, you can impress them with easy-to-make, flavorful vodka infusions. These can be sipped straight or mixed to create a new drink. Infusions can take some time (largely unattended) to make, however, so plan ahead for these gifts. Similarly to the individualized ice creams, infusions can be tailored to the recipient's tastes, using their favorite fruits. This is also a great item to make if you've got lots of last summer's frozen fruit taking up valuable freezer room.
To get started, pour a 750 ml bottle of vodka into a sealable glass jar. Add approximately 1-1.5 pounds of your choice fruit, fresh or frozen. Strawberry is shown in the photo, but you could use any berry or other favorite fruit. As you can see, the fruit gives the vodka a beautiful color. You can also create flavor combinations by pairing two or more fruits together, perhaps a mixed berry concoction. At this point, it's time to stir your mixture and then store it in a cool, dark place. Check on it once a day, stirring the mixture.
After three days to a week, depending on how strong you want the fruit flavor to be, your infusion is ready. Use cheesecloth or a coffee filter to strain the mixture into a serving vessel of your choice. You can pour the vodka right back into the original bottle or decant into a glass bottle. Let the receiver of the vodka know that this should be kept in the fridge or freezer.

Quick Bread Loafs
Quick breads received their name because they are quick to make! They usually don't require yeast or rising time so they are easy to whip up. Most quick bread also freezes well, so they can be stashed away and brought out later in the season when there are fewer treats to be found. Honey Cranberry Quick Bread is a great recipe if leftover cranberries from Thanksgiving are lying around in your fridge. Banana Bread is a classic, so anyone would be happy to receive this loaf as a gift. Most people think sweet when they think of quick bread, but they can be savory too. Give a Pepperoni Pizza Loaf and if your recipient pairs it with soup, they have a quick and filling weeknight meal.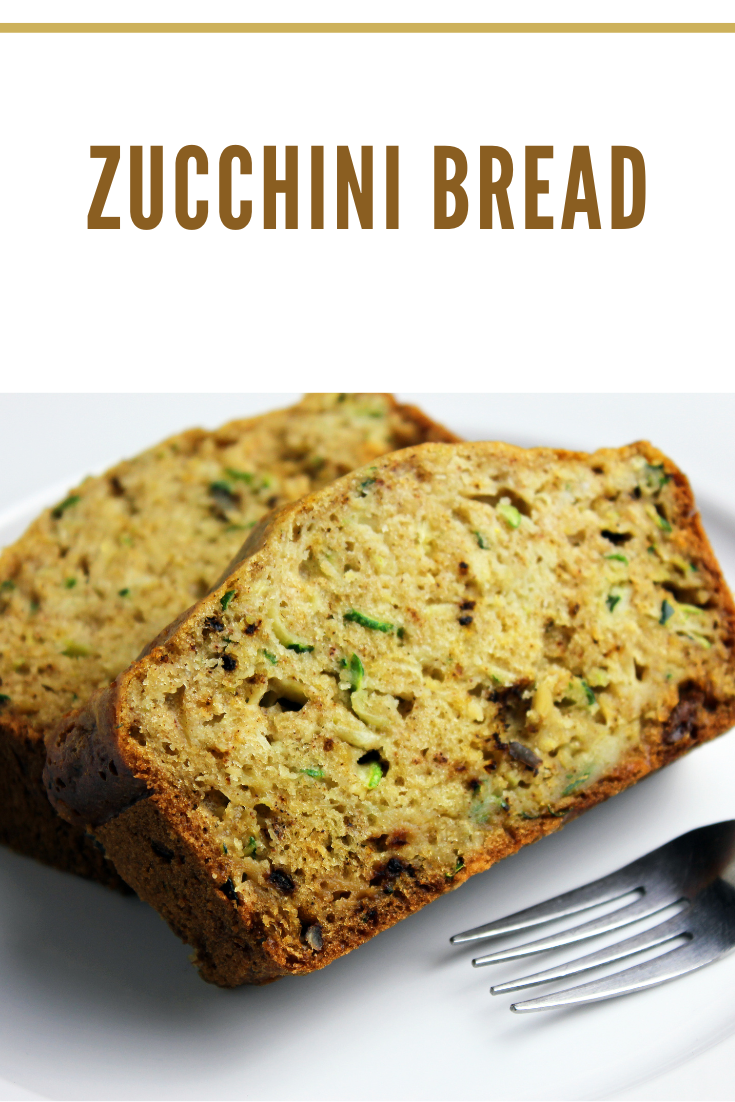 Wrapping it Up
Presentation is an important part of the gift-giving ritual. Making your gifts beautiful does not have to cost a lot of money or take a lot of time. You can get a lot of mileage out of a few rolls of ribbon and some cellophane. Even just using a nice sticker to close a paper bag can differentiate a gift from a school lunch. If you are concerned about transporting items like loaf cakes, at your local craft store you can now pick up disposable, bakeable pans, so you can give your gift in the same pan as you bake it in; how easy is that?