Using lollies on cakes is a great way to make something unique. There are endless resources online, thanks to sites like Pinterest, where you can get inspired on how to create great kids' cakes. Many of the best examples use lollies or cookies and other non-traditional cake toppings, to make a unique impression.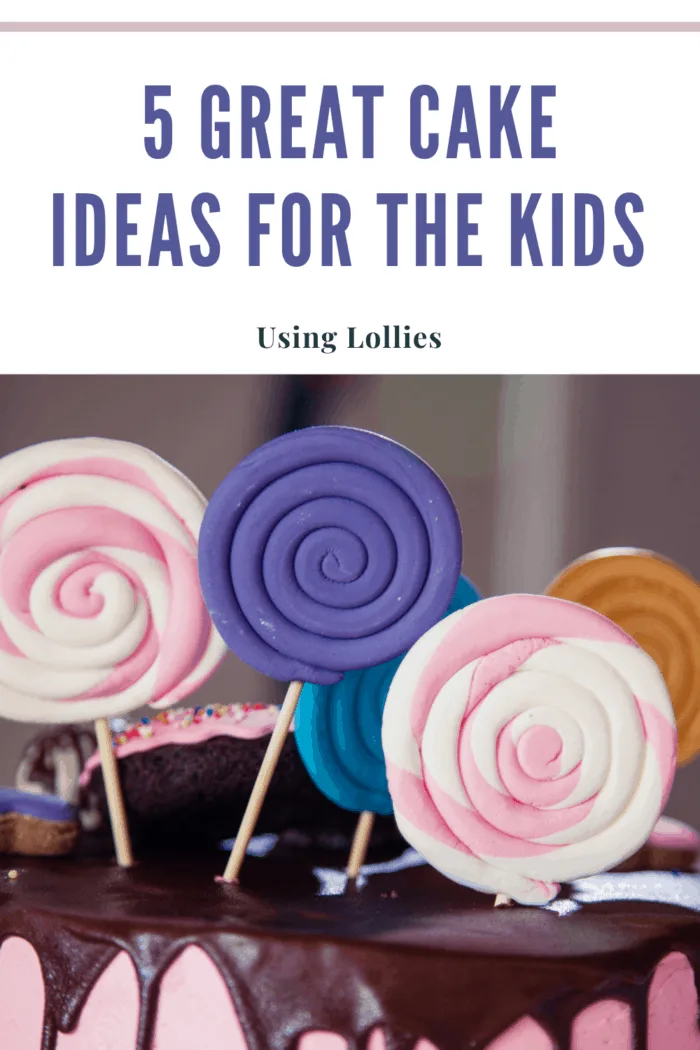 The Pigsty Cake
For those who like chocolate-covered wafter candies, the pigsty cake is a lot of fun.
This cake is surrounded by the chocolate wafter bars, which look almost like a fence or a wooden bucket containing the pig and his bath.
This is a popular cake in many circles.
Melted Lollies for Accents
Melting hard candies and lollies can allow you to create a glass-like appearance, which is great for water or even just for unique decorations.
You can melt lollies in a double-boiler and pour them out as desired to create the décor that you have in mind.
Crushed Candies
Instead of traditional sprinkles and decorations, you can always crush up the favorite candies of the child in question and use those to top the cake.
You can even mix pieces into the frosting or the cake itself for an entirely new flavor and texture if you want.
Whether it's chocolate candies or sweet lollies, they all make delicious toppings.
Suckers on Top
Suckers and other stick candy can be stuck into cakes to make a statement.
You can get creative and use any kind of sucker that you like, and you can even mix and match them if you want to create a different selection for everyone at the party.
There are a lot of ways you can use the suckers, but they make great accents.
Lolly Construction Parts
You can also use lollies and confectionery as building blocks in making your cake.
Consider looking around online to see how others are using lollies to make fun cakes for kids using them in pieces and for the actual cake construction.
You can also buy bulk lollies online, to make it even more convenient.
These are just a few ways to put lollies to work on your next cake, which will surely be a hit with all the kids.