Gold, silver, and platinum are the traditional metals for jewelry making. As the concerns for the environment keep growing, the time has come to look for alternative eco-friendly metals.
Many jewelry companies have introduced many other metals like Tungsten, Titanium, and Cobalt chrome as eco-friendly metals that are suitable for jewelry making and even gone to the extent of manufacturing ceramic rings that are highly fashionable.
The process of mining for precious metals like gold, silver, and platinum and converting them into suitable quality for jewelry-making results in soil erosion, water pollution, and the emission of greenhouse gases.
The use of toxic chemicals like Cyanide during gold mining poses serious health hazards for the workmen in the gold mines.
Cyanide is essential to isolate gold from the ore, and the production of an ounce of gold generates 20 tons of toxic waste.
Large gold mines produce an enormous toxic waste that causes extensive damage to the environment and human lives, and the sooner we switch over to eco-friendly metals for jewelry, the better it is.
Let us now look at some of the new jewelry metals making waves in fashion circles.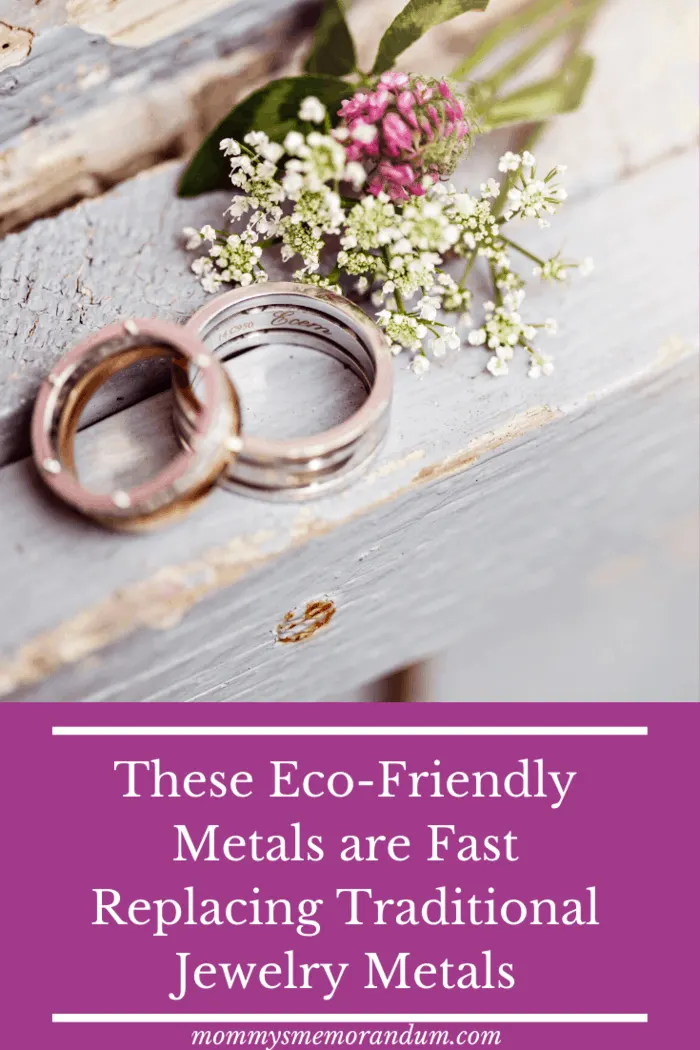 These Eco-Friendly Metals are Fast Replacing Traditional Jewelry Metals
Tungsten
Gold has been the chosen metal for jewelry.
Still, the introduction of titanium and tungsten rings that have become quite popular and are readily available has provided a viable and fashionable alternative that is also quite affordable.
All these days, Tungsten was a metal widely used in industries, and nobody had ever thought that this tough metal could be suitable for jewelry making or the making of Tungsten Rings.
The hardness of the metal was put to good use by using it for making cutting tools, but now, jewelers have found some ways of using it for making rings and other jewelry.
Gold is mixed with nickel as an alloy to impart jewelry, making properties to the metal.
Similarly, carbon is added to Tungsten to convert it into tungsten carbide and then made suitable for jewelry making by adding nickel.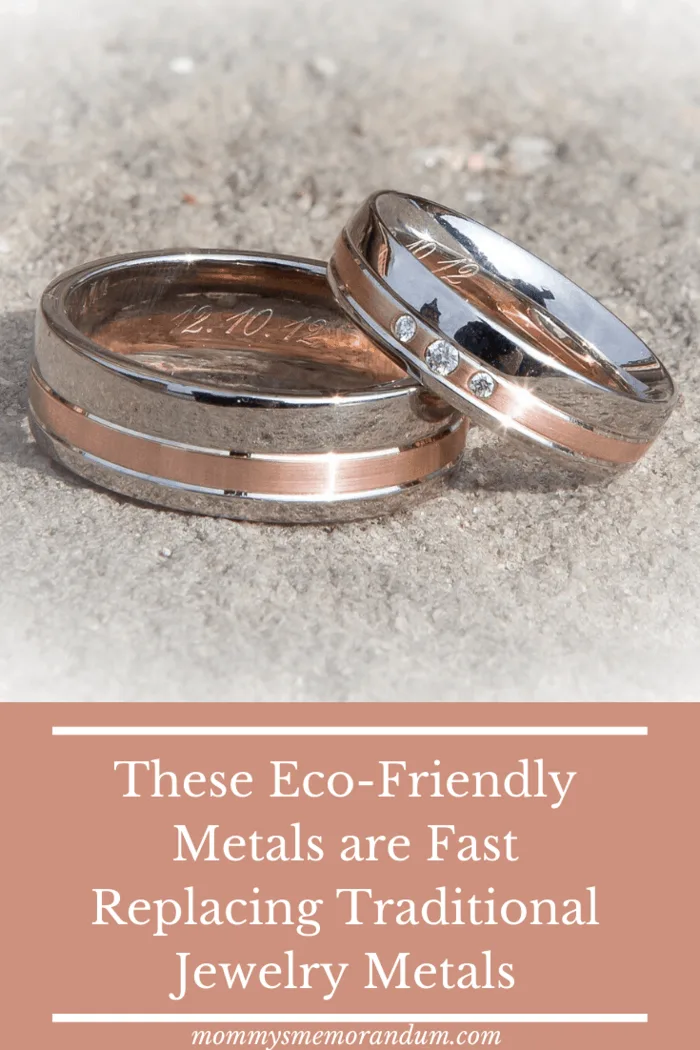 Titanium
Titanium is also famous for making bands and rings because it is highly durable and lightweight.
A remarkable quality of titanium Aerospace grade 5 is the chosen grade of metal for jewelry making, especially rings and bands.
This grade of titanium consists of titanium (60%), aluminum (6%), and vanadium (4%) to increase the strength of the metal.
The hardness and durability of this grade of titanium are almost double that of commercial-grade titanium.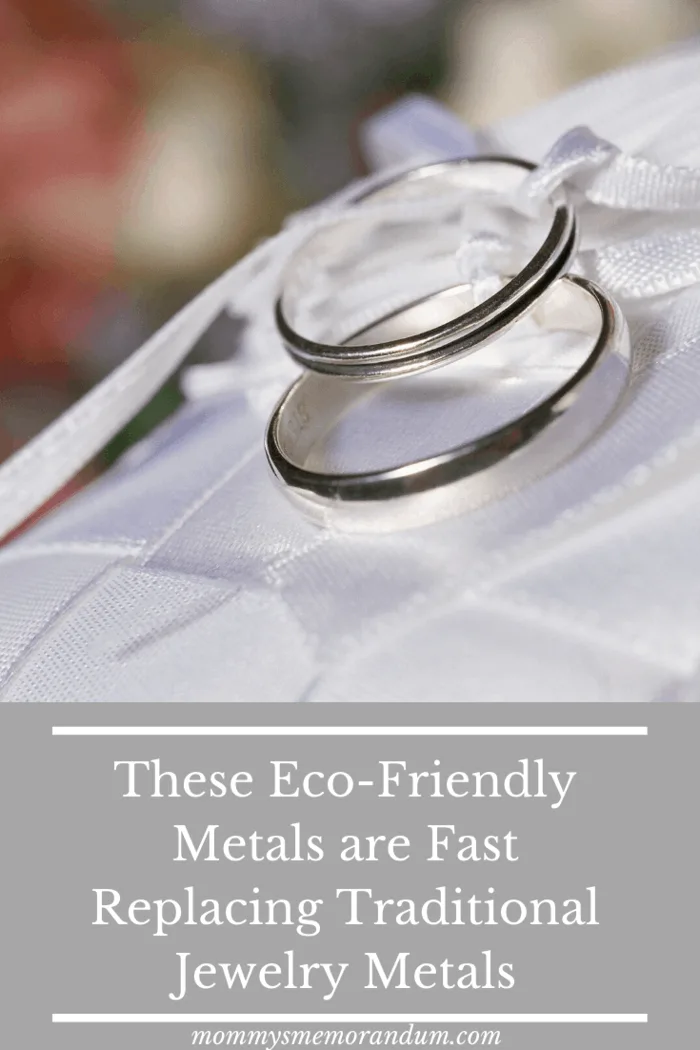 Cobalt chrome
Cobalt chrome is an eco-friendly alloy that can substitute for platinum and match the beautiful looks but at a lesser price.
The suppliers of Cobalt Chrome depend on an eco-friendly procurement process of the metal by extracting the metal from recycled items and thereby reducing the pollution load resulting from mining the metal.
The alloy consists of Cobalt (50%), chromium (20%), tungsten (15%), and nickel (10%) and produces a hypoallergenic allow well tolerated by humans and suitable for making rings that can last long.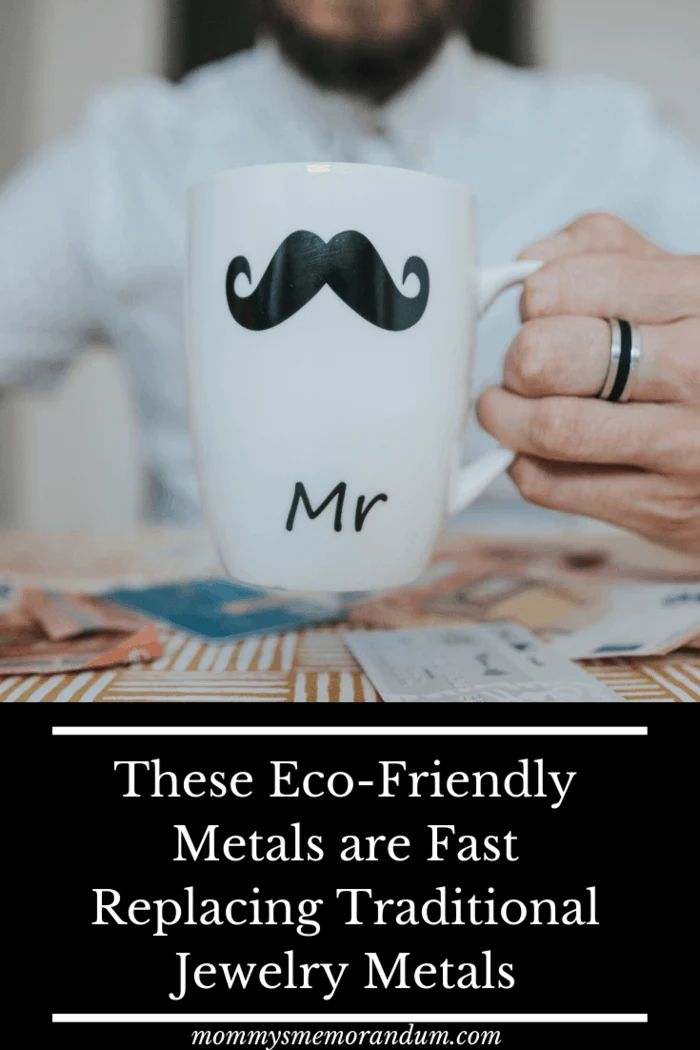 Ceramic
Ceramic wedding bands can also address environmental issues by keeping away from metals altogether.
Being hypoallergenic, ceramic is friendly to the human skin and strong enough to retain the ring shape for a long time.
Summary:
As we become more environmentally conscious and switch from plastic bags to reusable bags and learn more about eco-friendly travel, we should also be mindful of choosing eco-friendly metals like these in our traditional jewelry metals.
Author Bio :
​Silvia Watson is a freelance content writer. She has written many excellent and informative articles on different categories. She is a featured author at various authoritative blogs and is currently associated as a blogger with homoq