We received the items pictured in exchange for this post. All opinions and our love for affordable fashion are our own.
Discover the Ultimate Drop Ship Clothing Experience!
Are you ready to embark on a thrilling journey into the world of fashion entrepreneurship? Look no further! Introducing the most seamless and lucrative way to start your online clothing business: Drop Ship Clothes!
👗 Unleash Your Fashionista Spirit 👗
With Drop Ship Clothes, you can embrace your passion for fashion and turn it into a thriving e-commerce venture. We bring you an extensive selection of trendy, stylish, and high-quality clothing items that are guaranteed to impress your customers. From chic dresses to comfy loungewear, we have it all!
Our Dropship Clothes Review
Dropship Clothes is an online shop that offers affordable clothing, from party dresses to swimming suits. MacKenzie selected two dresses, a casual dress and a more formal dress, for this review.
Dropship Dresses offered quick delivery and were more than we expected when received.
For her first selection, she chose a Mint and White Floral dress. It's a one-piece dress. The top is a pastel mint green. It features a faux wrap V-Neck top with short sleeves. The skirt is white with a delicate floral print, maxi length, and, the selling factor for MacKenzie, pockets.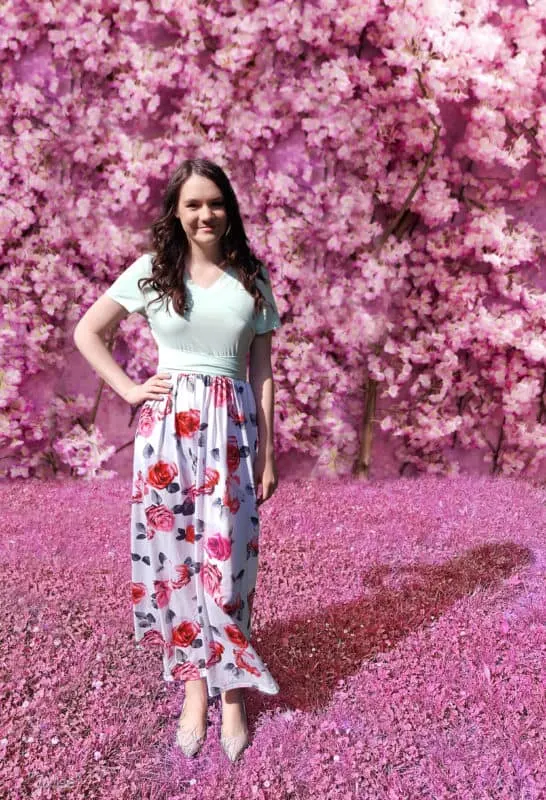 The fabric is lightweight. It washes nicely without pilling. The floral print is bright and adds a pop of color. The dress flows nicely.
It offers a tie around the waist that allows you to customize the tie either in the back, on the side, or in the front, depending on your style.
The sizing is true to size. We ordered a 4-6, which is MacKenzie's typical US sizing, and it fit perfectly.
MacKenzie has worn this dress a handful of times and received compliments. It's perfect for spring and summer.
At $10.17 for the dress, you could wear it once, forget about it, and still get your money's worth.
The second dress MacKenzie chose for the review is the Off the Shoulder Sweetheart Neck Bodice Floral Print Gown. This resembles a prom dress she tried on at a boutique store.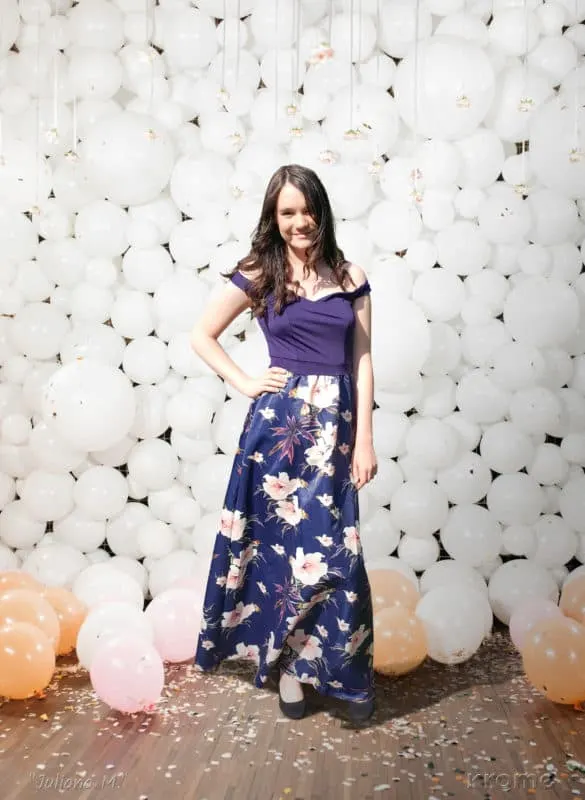 This dress is more dressy than her first choice. It features a fitted bodice with a high waistline. It is a stretch material. The sleeves are off the shoulder. MacKenzie found it difficult to keep the sleeves in place, but with a little help from the glue gun, she was able to give the stretchy material a little grip.
The skirt is a floral taffeta skirt with partial lining. It is a thin material. The contrasting pink floral print stands out against the Navy material.
This dress has a back zipper, making it easy to get in and out of without complication.
The dress seems to be true to size. We ordered MacKenzie's US size and it fits great.
This dress is $10.70, which is a steal, but the fabric makes it more of a Homecoming dress rather than a prom dress.
Both dresses are lovely and fun and flirty additions to MacKenzie's wardrobe. She loves the mint, and white floral maxi dress the best due to it being more of an everyday style.
If you're looking for affordable fashion in the hottest styles, check out Dropship Clothes. You can start with their Big Sale page. The pricing is cheap, and the clothing is good quality and looks great on.