Whether it's a social event or you're heading to work, getting dressed for the day requires careful thinking and planning. Fashion trends are changing all the time, so staying abreast of them all can be a little much.
But no worries! There are some hard and fast rules to follow when dressing up your outfit, namely with accessories. These rules are pretty universal across the board so that you won't have to worry about any potential clashes in the future when fashion changes once again. Here are ten great rules to follow when applying accessories to any outfit.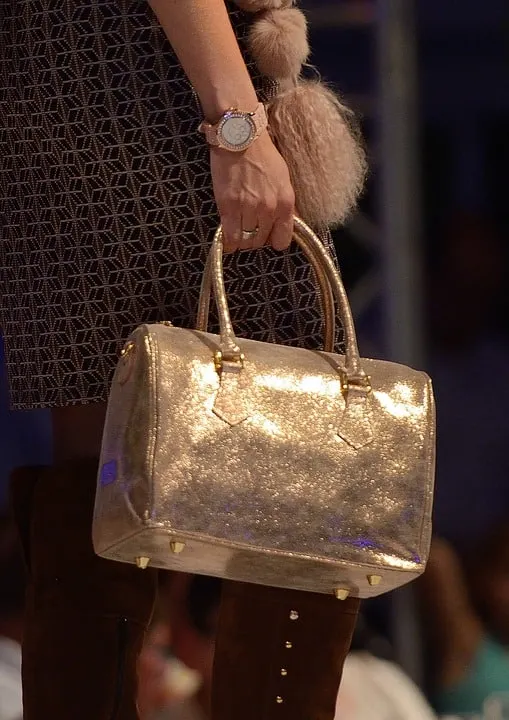 10 Industry-Standard Rules When It Comes to Wearing Accessories
No More than Four
Wearing large accessories can bring out your outfit. But you shouldn't wear more than three to four pieces of large jewelry. This can create a "bulky" appearance and detract from the look you're trying to go for.
When looking for large pieces to wear together, go for ones that match in terms of color, style, and material so that they look like they belong together. If you go for pieces that are vastly too different from each other, then you're going to look like a walking fashion disaster.
Show Off that Collar
During winter, it's nice to have a large collar on a coat that you can flip up to keep your neck warm. However, that should be the extent of what you have around your neck. Bulky scarves (learn how to wear one on Real Simple) are becoming great fashion accessories, too, but it's not best to pair them with coats that have large collars. Save these items for simpler coats or jackets.
If you're wearing a coat sporting an oversized collar, you'd be better off wearing a small kerchief underneath your outer layer to protect your neck. Your silhouette will look more streamlined and pleasing to the eye.
Stack Rings Properly
Rings can show off and elongate your fingers. Even if you don't have another piece of bling anywhere on your body, a nice set of rings can go a long way. What's important is that you choose the right set of rings.
Stackable fashion rings (like these from Adinas Jewels) can add a little glimmer to every knuckle on your fingers, but avoid large rings if you can. Thick rings will make your fingers look a lot shorter than they are, and their size can detract from the rest of your outfit. Instead, go for thin stackable rings that you can mix and match on different fingers for an elegant look.
Set or No Set
Many people refrain from wearing matching jewelry sets, believing that they're a bit tacky. However, this isn't a hard rule you should stick to. Matching jewelry items can look quite nice together, especially if worn with an outfit of a contrasting color.
You shouldn't wear a matching set if all of the separate pieces are rather large. This will add too much bulk to your appearance and throw off everything else. Wear at least one piece from the set and choose smaller accessories that are similar in color.
Not Everything Can Be Bright
Having a stunning outfit is one thing, and having eye-catching accessories is another. But you can't pair the two together. One item or the other has to stand out; wearing both can come across as too flashy and gaudy.
Use bright accessories with an outfit consisting of muted colors; alternatively, use smaller or muted jewelry pieces to accentuate a colorful outfit. This balance will make both parts of your outfit shine instead of both trying to drown out the other.
Picking a Handbag
The rule used to be that your handbag had to match your shoes, but that's no longer the case. Fashion takes a different approach to this rule so that your purse isn't battling your shoes for some attention.
If you're wearing a pair of shoes in a bright color, choose a handbag in a contrasting light tone for some balance, and vice versa. This way, the eye is drawn to each piece individually instead of each having to vie for attention.
Time's Not Always On Your Side
Knowing what time it is can be important, but not outfits work well with a watch. If you're going out for a night on the town in a very fancy evening dress, then a watch, no matter how expensive, is going to throw off the look. If you're having so much fun, asks Govberg Watches, why would you want to know what time it is anyway?
However, if you need to keep track of time, you can attach a small watch accessory to your purse or clutch. Inconspicuous while still providing you with the means to track the time. Another alternative is to get a watch that looks like a sparkly bracelet so that it matches the rest of your jewelry.
Covering your Hands
When wearing gloves, people usually go with brown or black as safe colors. Nowadays, it's more practical to choose gloves that are the same color as some other element of your outfit. It could be your shoes, your belt, or even the shade of your lipstick. As long as the gloves match something you're wearing, then they'll look like they are part of your outfit.
No Black
Pastel colors are the rage this year, as they're light and airy and fun to wear. This leaves many without a shoe option to wear, as not many shoes are available in pastel colors. But what you shouldn't do is wear black. This is too stark and detracts from the overall lightness of your outfit. Instead, you should wear lighter shoes, such as a tan or even white. Either color will make the pastel ones pop even more.
Cultural Accessories
Wearing jewelry from a specific color can add style and class to an outfit. However, cultural accessories tend to be a bit brighter in color, so you want to wear them with neutral-colored clothing. As always, make sure that you obtain these kinds of jewelry from authentic and ethically-sourced supplies.
Although fashion is a mutable, always-changing realm of social life, these rules will keep you abreast of the competition so that you're always looking your best. Don't be afraid to experiment to see which accessories best compliment your style.