I received Maxasorb B12 in exchange for this post. All opinions are my own.
I think I'm still recovering from winter, or maybe it's just all the spring cleaning–either way, my hands are dry. Maxasorb B12 is helping my body get the B12 it needs to stay healthy.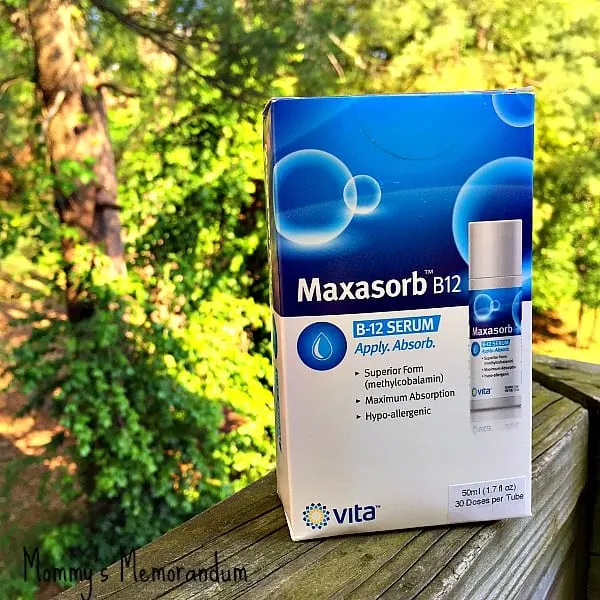 According to WebMD, many people don't get enough Vitamin B12, and that deficiency can cause problems. I often go to the doctor to get Vitamin B12 to help boost my energy. It hurts like crazy, but the results are amazing!
These days, I'm trying to avoid the doctor, eat healthier and make better choices for my skin. I've used
Vita Sciences Maxasorb B12 Cream, and love the results. It soothes, heals, and delivers 320 micrograms of Vitamin B12, 120 micrograms of Vitamin B3, and 10 micrograms of Folate.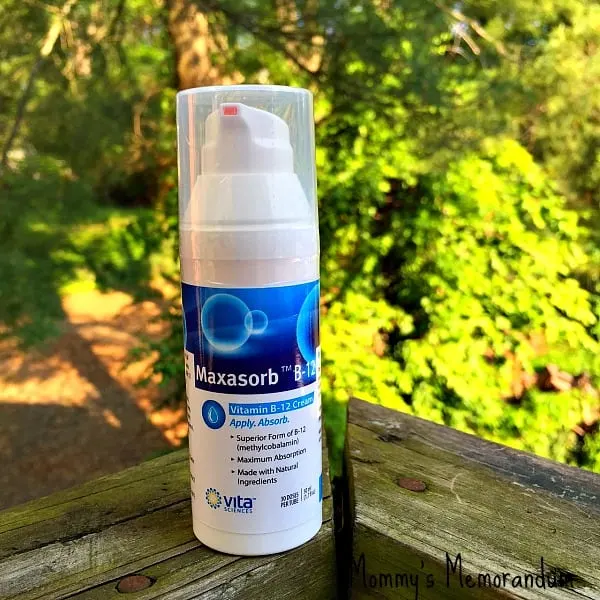 Having a better diet and getting out in the beautiful weather helps, and adding Maxasorb B12 cream aids in maintaining my overall energy levels and cognitive abilities.
I just had a birthday, I'm getting closer to the age of 50 (a few more years), and I know doctors recommend those 50 and older supplement their diets with 100-400 micrograms per day of Vitamin B12.
*Using Maxasorb B12 as directed is a safe and reliable method of absorbing key B-Vitamins. Infused with antioxidants and moisturizers, greaseless Maxasorb is easily absorbed into your skin. Each 1.7-ounce bottle delivers 30 applications of lotion in protected and measured amounts. Natural ingredients ensure this lotion is gentle on your skin.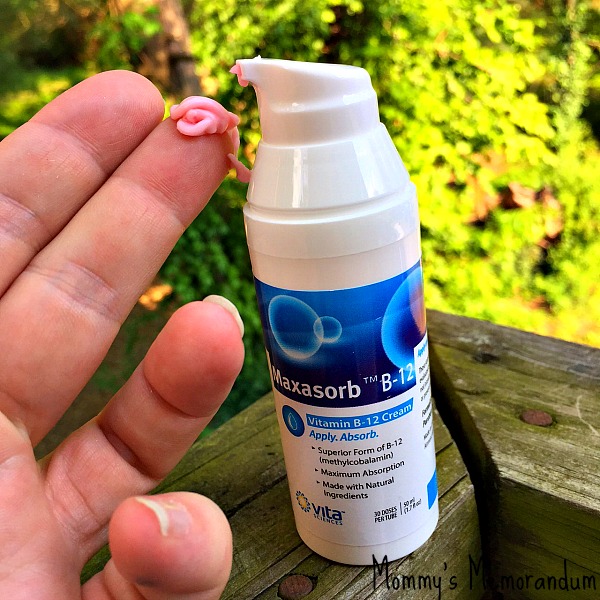 Maxasorb B12 is infused with antioxidants and moisturizers. It is free of parabens. I love that it quickly absorbs into my skin for maximum vitamin absorption, plus it's greaseless! It offers soothing relief of dry, itchy skin, eczema, psoriasis, and more. I'm using it to help renew healthy skin cells and reduce the appearance of wrinkles!
Each MaxasorbB12 bottle is a one-month supply (30 applications).
Learn About the Brand behind Maxasorb B12:
Vita Sciences is a New York-based company. They were founded in 2004 by a team of experts dedicated to producing high-quality natural supplements formulated to support health. Their values are guided by a commitment to incorporating innovative scientific research in formulating exceptional natural products.