I received Healthy Delights B-12 2,500mcp Energy Chews in exchange for this post. All opinions are my own.
Long ago, I used to have a standing appointment with my doctor for a B-12 shot. They hurt like crazy but made me feel so much better. I'm finding a new way to get my B-12, Healthy Delights B-12 2,500 mcg Energy Chews.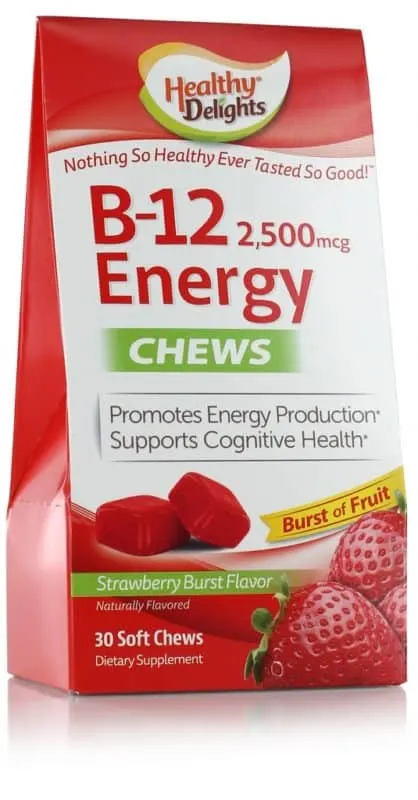 Vitamin B12 is found in meat, fish, and dairy products. It is used to treat anemia primarily. There is also some research, according to Web MD, that shows Vitamin B12 can be used for memory loss, mood boosts, energy, concentration, and building the immune system. It has anti-aging properties. This product is not intended to diagnose, treat, cure, or prevent any disease.
Healthy Delights Vitamin B-12 Soft Chews are packed with 2500 mcg of B-12 to support heart and nervous system health and energy metabolism. Bursting with strawberry flavor, they are a delicious alternative to vitamin pills and a go-anywhere, good-for-you treat.
I love the flavor; it doesn't have that Vitamin B12 aftertaste that some chews do. Each chew has just 20 calories and has 41,667% of the daily value of Vitamin B12!