Looking for some pampering self-care? This DIY Face Mask is the perfect way to make your skin feel amazing and a reason to sit back and relax! Easy to Make, perfect to pamper.
A moisturizing mask is a must-have when it comes to any DIY beauty routine. Use these ingredients to get your skin hydrated and feeling soft and smooth.
Adding avocado to your face mask is great for moisturizing the skin, reducing inflammation, and healing acne. Avocado is naturally anti-bacterial and anti-fungal and is also a great moisturizer!
Avocados are filled with vitamin E, vitamin C, antioxidants, and healthy fats to keep your skin smooth and moisturized.
Before you apply your face mask, you will want to have some freshly washed skin!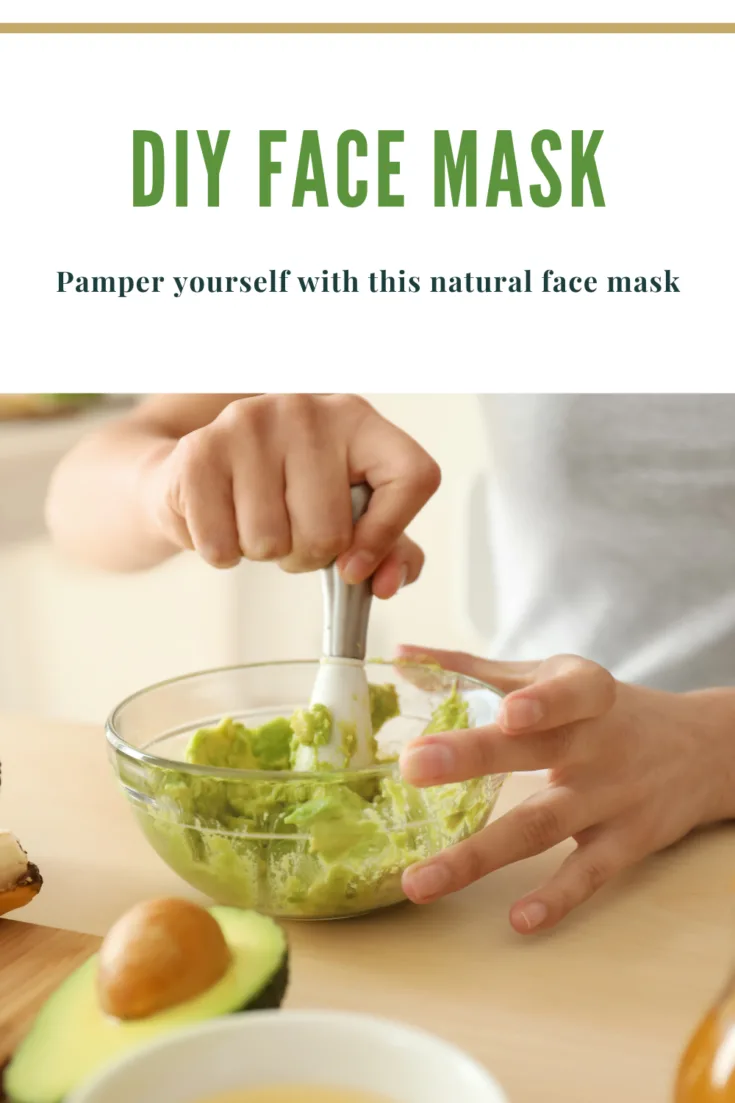 Ingredients:
¼ cup of avocado
1 tsp of raw honey
1 tsp of plain yogurt
2 drops of essential oil blend of choice (optional)
How to Make a DIY Face Mask
This mask is designed to soothe and calm any irritated skin. After mixing the ingredients together into a smooth paste, apply it to your face. Leave the mask on for at least 20 minutes and then rinse.
Once a week works great!
To use avocado as a facial moisturizer, take the inside of an avocado peel and massage it onto your face. Leave the residue on for about 15 minutes, then rinse the face with warm water.
Add Ins:
Try adding these ingredients for a new face mask experience.
Rolled Oats: Ground rolled oats are a great at-home product for exfoliation and skin nourishment.
Apricots: I mean, Victoria Beckham swears by avocado and apricot masks. The natural acids can help to exfoliate dead skin cells, while vitamins A and C in apricots tighten the skin.
Avocado, Banana, and Egg Yolk. When mashed, this mixture helps reduce the natural oil content in the skin and can prevent acne and blemishes.