Host a Memorable Christmas Party
Hosting a Christmas party can be fun and exciting.
Make your party a memorable one by doing these simple ways:
• set a date
• set a budget
• figure out the number of guests
• send out invitations
• plan your menu
• decorate your party venue
• choose your party utensils
• prepare some music
• take a lot of beautiful photos.
They say hosting a party is a tough job.
But, it shouldn't be.
It should make you find it an enjoyable task.
Proper planning is the key to that.
Asking for help from your friends and family members will make it easier for you too.
Here some ways you might want to follow to make your planning and actual party a really memorable and perfect one: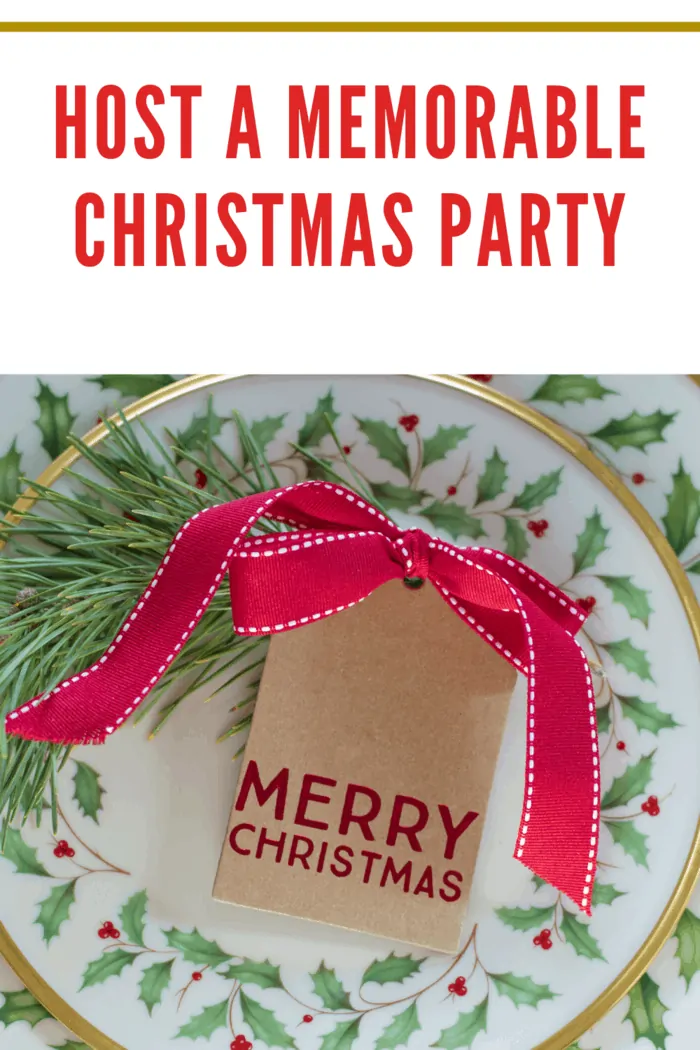 Set a date
You have the weekends and some holidays in December to host a party.
Yet, it is helpful to set the date and send invitations as early as November.
For sure, your guests might be having other parties at this time of the year.
So, you need to plan and inform them ahead of time to prevent any conflicts with your guests' schedules.
Set a budget and figure out the number of guests
Make a decision on the amount of money you can afford to spend on your party.
A small budget is not a problem.
It is a matter of setting priorities and allocating your funds properly.
You can have the party at your place or perhaps look for a restaurant that provides for a function room to accommodate your guests.
Choose the one that costs you less.
The number of guests to be invited is one important factor in determining your party budget.
Send out invitations
Sending out invitation cards should be done at least three weeks before the party.
You can buy invitation cards online or buy them from your nearest store.
You also have the option of making your own invitation cards to add some personal touch.
Just make sure to use Christmas stationery to match the theme of the party.
Choose an envelope that complements the design of the stationery too.
It is important to include in your invitation the basic details such as the date, time, and venue of the party.
Indicate also your name being the host of the party.
Don't forget to mention the type of party too.
Whether it's a dinner buffet party, a cocktail party, or whatever you have in mind.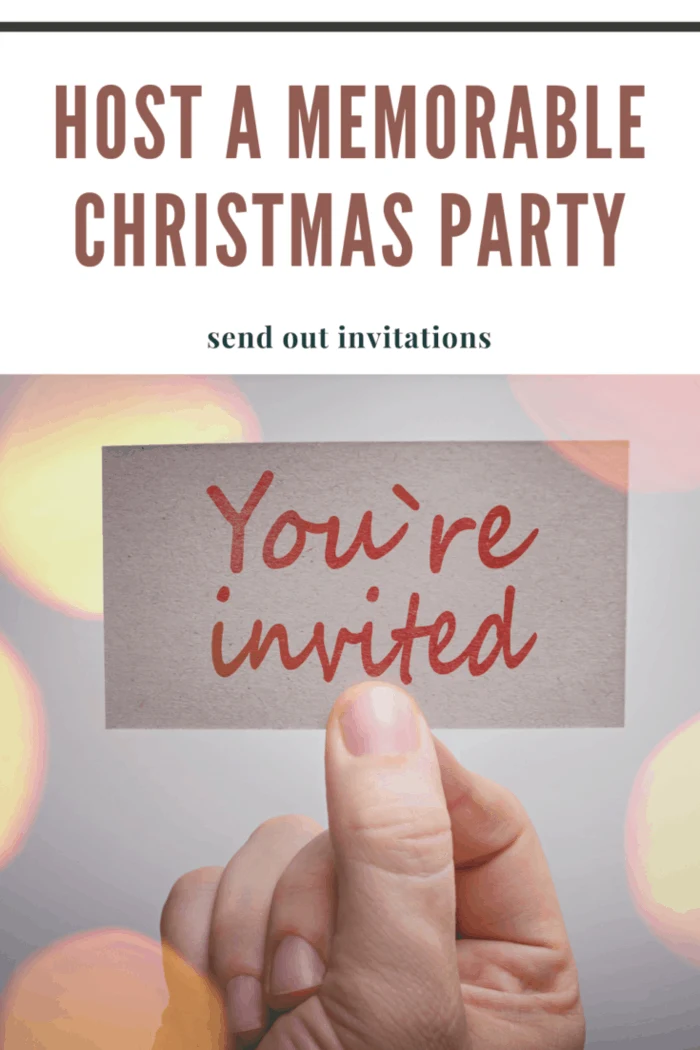 Plan your menu
Planning a menu is very essential in hosting a party.
If you wish to have your party at your place, then choose an array of food that will be easy for you to prepare.
Choose those that are easy for you to handle and to serve as well.
Appetizers and desserts should compromise a wide selection for everyone to fully enjoy.
Beverage of different sorts can be really enticing for everyone, especially for kids.
If you happen to include kids in your party invitation, then have some milk and fruit juices.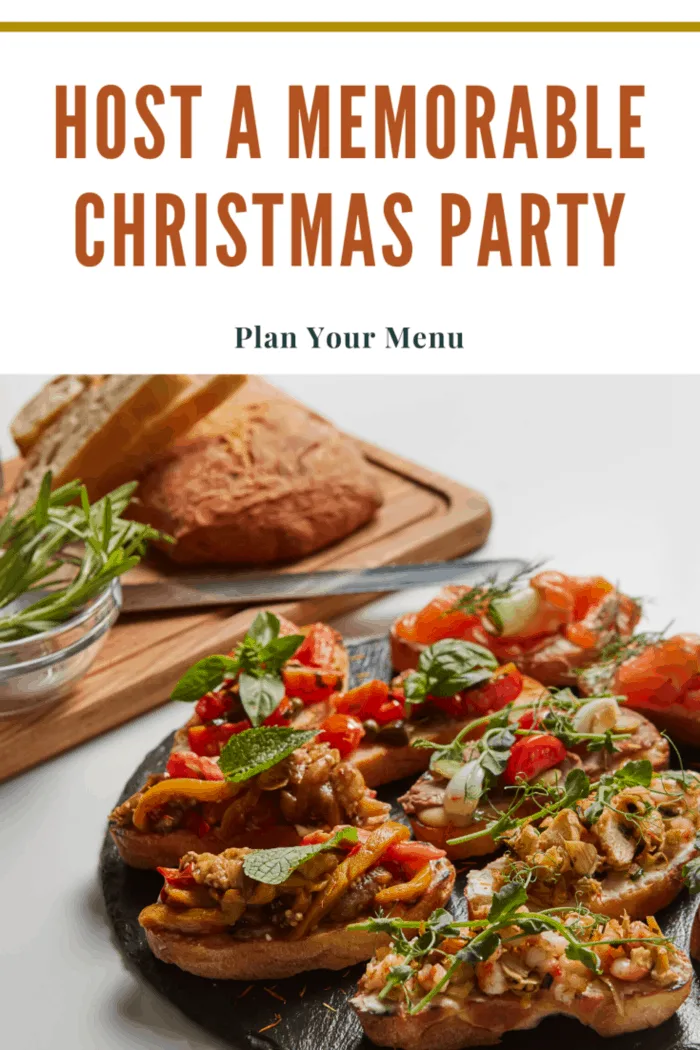 Decorate your party venue
You can decorate your party venue by using less expensive Christmas decors and lights.
A Christmas tree should be one of the highlights of your party decorations.
Your food table, of course, should also have the best decorations.
You can have some table napkins with Christmas design prints.
A table cloth accented with festive holiday prints will surely add beauty to your table.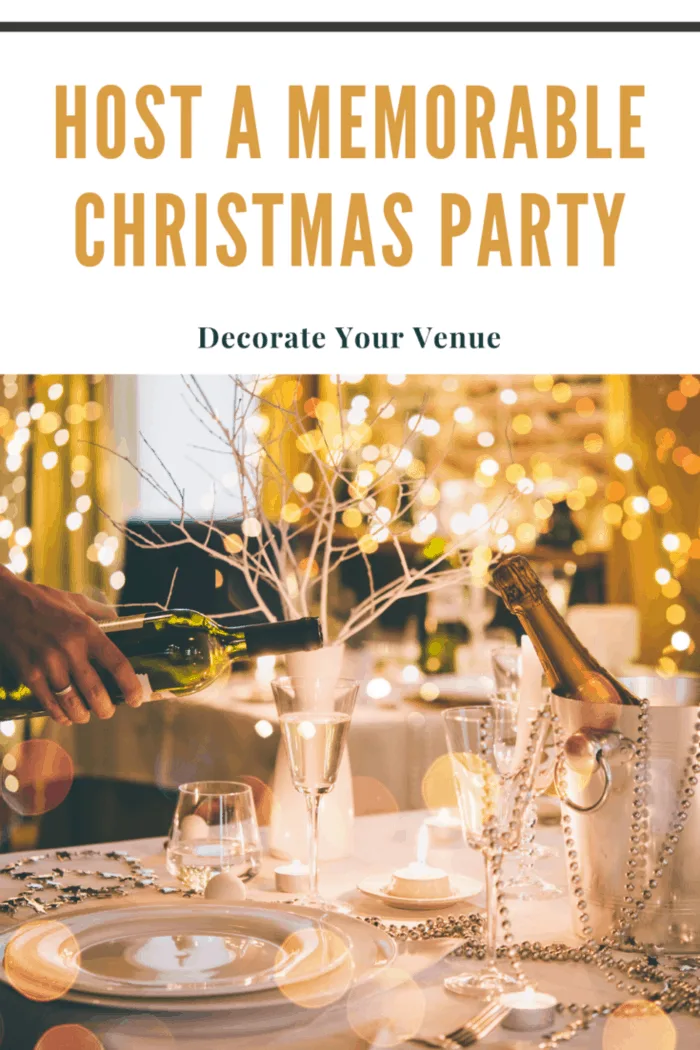 Choose your party utensils
You can use disposable spoons, forks, plates, cups instead of breakables.
Just make sure that you choose the ones that are durable.
In fact, there are several disposable utensils with Christmas designs and prints too.
They will definitely add some charm to your theme.
Prepare some music
To create a joyful atmosphere and to keep the Christmas spirit in the air, you can play Christmas songs in the background while everyone is having their fill of your sumptuous food.
Take a lot of beautiful photos
Make sure to capture every beautiful moment of your party.
You can personally take photos or maybe ask someone to take the pictures while you entertain your guests.
You can even send a photo to every guest along with your 'thank you' card.
We hope these tips help you Host a Memorable Christmas Party for your friends and family.