I received Wojo in exchange for this post. All opinions are my own.
There are times in our life when we all need a boost of energy, more focus, and a way to foster a calm and a new mood attitude. Wojo is the perfect companion for energy, focus, calm, and mood, and it's natural. It's the day you want–whatever that is for you today.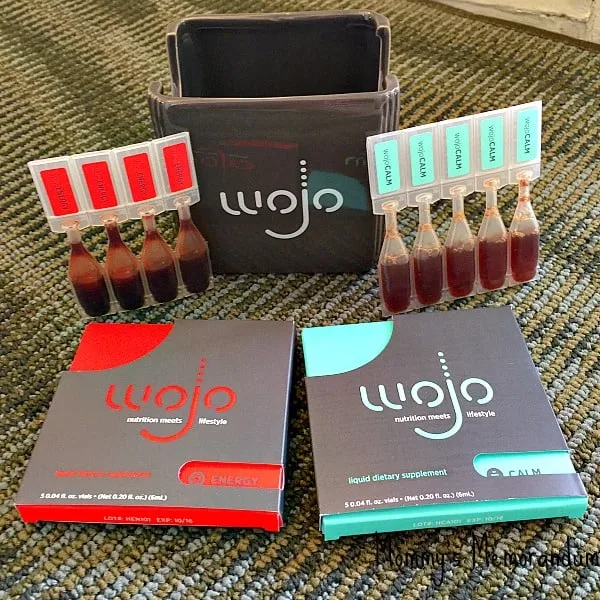 Three years in a lab being created, Wojo offers a convenient, portable product to support
healthy lifestyles
. Their mission is to adapt to your lifestyle and empower it.
Wojo Nutrition- is the only line of single-serving liquid vitamins that can be added to your favorite drink, giving users the added boost of energy and nutrients to get through their day naturally.
Wojo Nutrition produce line offers various lines to help with your day:
WojoEnergy: Break the wall and get going. Facing one of those days? Welcome it with wojoENERGY. This proprietary blend includes natural extracts to give your metabolism a zing–and help your to-do list disappear!
WojoCalm: Still the storm naturally from within. Complete an active lifestyle with wojoCALM. Take in a little TLC for yourself, even when you're on the go. Simply add this formulation and unwind with soothing ease.
WojoMood: See a brighter journey just ahead. Support your best self with wojoMOOD. Enhanced with specialized ingredients, this formulation helps you take on whatever's next in one positive step.
WojoFocus: Clear all distractions on your way. Push your way through the clutter, with wojoFOCUS. No need to escape to the mountains–include a daily does of your favorite beverage to refresh your body and mind.
WojoSun: Pocket your own ray of sunshine. Windowless offices are no match for wojoSUN. Packed with Vitamin D3, this formulation enables you to enjoy the benefits of a sun-kissed day, regardless of the forecast.
Composed of
B vitamins
and other herbal extracts, the Wojo lines are all free of sugar and artificial sweeteners, flavors, and colors. Wojo provides a fantastic alternative to bulky solid vitamins,
energy drinks
, and other pharmaceutical pills.
My kiddos think wojo looks like little soda bottles. They are convenient, pre-portioned boosts. Crack the top, slurp 'em down. My kiddos wanted to know what was inside, so we added a wojoENERGY to a little bit of water.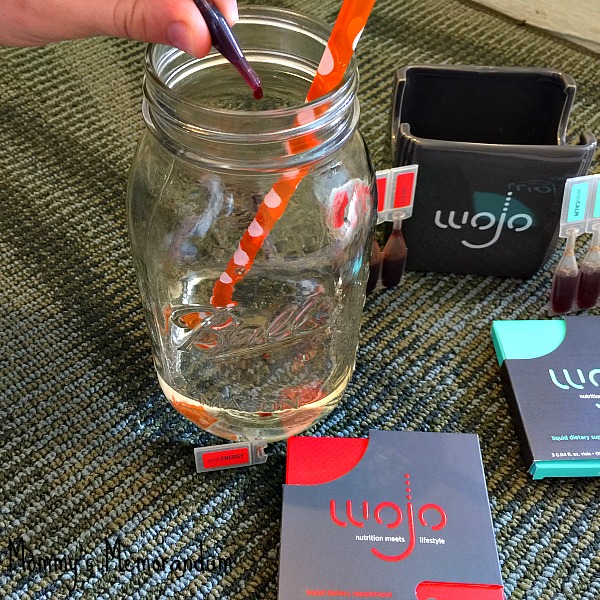 I love using WojoEnergy when I don't have it in me.
Grab some wojo. Throw it in your gym bag, purse, desk, backpack, briefcase, carry-on, glove compartment, golf bag, tackle kit, camping gear, bike shorts, jeans pocket, picnic basket,
cocktail dress
, lunch box, pencil bag, cookie jar…
A Wojo 5-pack retails for $6.49 and a Wojo 30-pack retails for $34.99
.
Note: WojoEnergy and WojoCalm are currently only available for purchase.