I love a good Bellini! This Blackberry Moscato Bellini is a great way to add some flavor to your favorite Moscato. I love Moscato d'Asti and adding sweetened blackberries makes this a refreshing cocktail. It's a great drink as a summer cocktail, serve it in a flute or make it casual. It's up to you.
Bel·​li·​ni be-ˈlē-nē bə-: a cocktail of prosecco or other sparkling wine in this cocktail recipe we're going to use Moscato.
The original Bellini originated in Venice as two parts Prosecco to one part white peach puree with a touch of raspberry or cherry juice.
Modern bellinis are a delicious alternative to the Mimosa, especially if you're wanting a flavor beyond orange juice.
Serves 1
Blackberry Moscato Bellini Ingredients
5 ounces chilled GFV Moscato
¼ cup blackberries
1-tablespoon water
Whole blackberry for garnish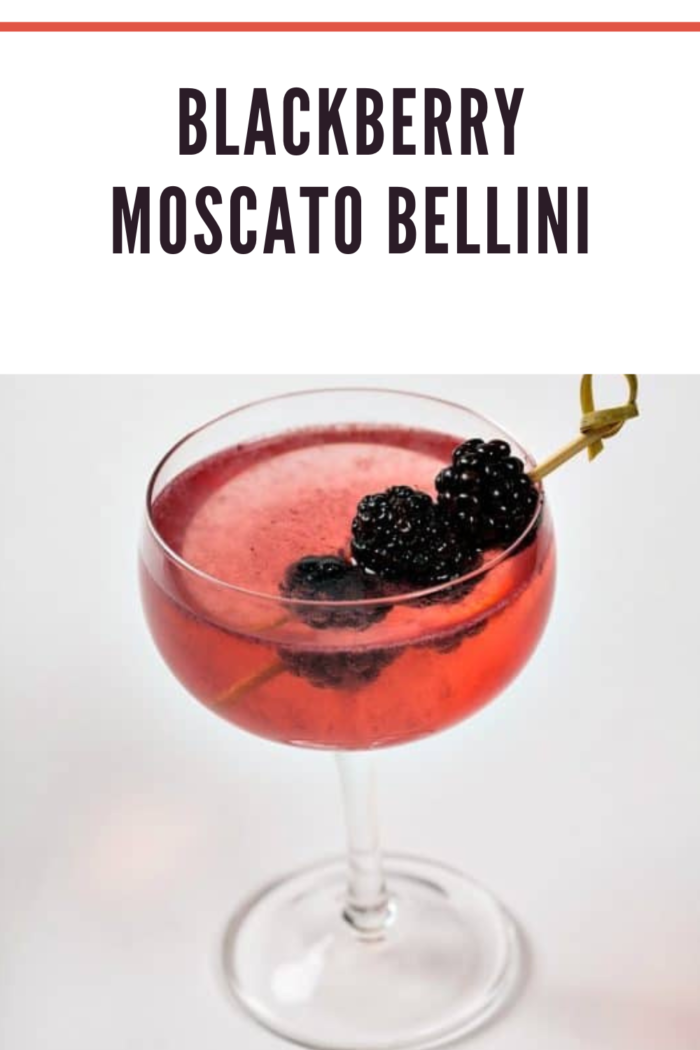 Blackberry Moscato Bellini Preparation
Combine blackberries and water in a blender and puree until smooth—strain through a fine-mesh strainer, discarding seeds and solids. Fill the bottom of a chilled champagne coupe with blackberry puree. Top with Moscato and garnish with a fresh blackberry.