In fourth grade, Jen Lyon taught me to crochet. I didn't advance far, but with Crochet Animal Rugs by Ira Rott, I'm giddy to try new things. My neighbor Brenda has promised me we can work on all the rugs together and she'll help make me a crocheter yet!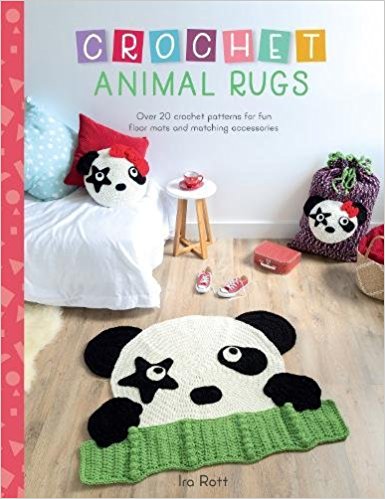 Crochet Animal Rugs: Over 20 Crochet Patterns for Fun Floor Mats and Matching Accessories is a beautifully illustrated book. Opening the cover makes you want to start on all the animal-themed crochet projects at one time. These rugs would be adorable in a baby's nursery or child's bedroom.
There are plenty of choices from Jeffrey (or Josefina), the elephant, and Rusty the Giraffe, to Sassy the Cat and Chip the Monkey. Seven characters in all! Each character has a pattern for a floor rug, a cushion or pillow, and one other accessory such as a book bag, stool cover, or security blanket.
The patterns are all included, and there are pages of useful information and tips for success. Every pattern has a three-level skill grading: beginner, moderate and challenging. Most are moderate, others challenging and I have yet to find a beginner pattern.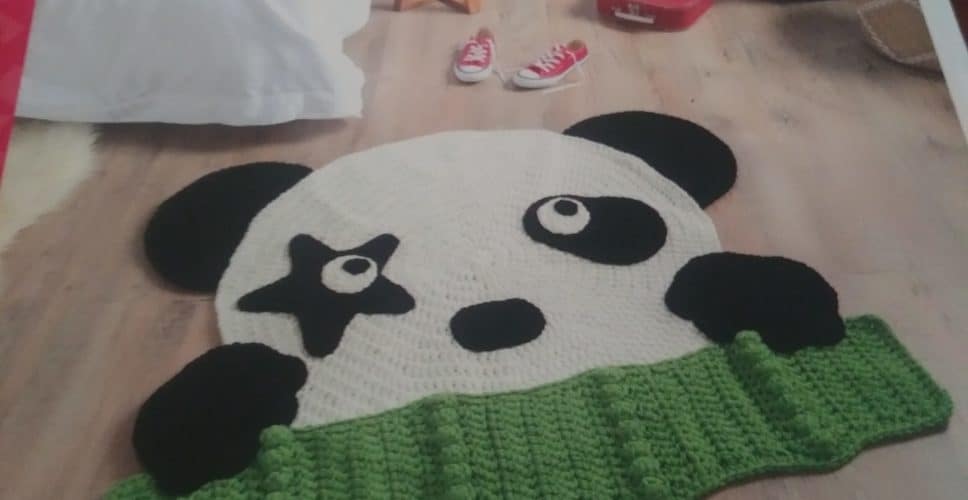 There is a terminology conversion (US to British), hook and yarn weight conversion, reading patterns, charts, advice for left-handers as well as terms of crochet techniques for how to make the different stitches, with helpful diagrams, how to change yarn colors, how to begin, how to finish and sewing stitches for putting the projects together.
Depending on your preference, you can follow the pattern as written instruction or there is a chart. Anything that is a little more difficult has additional diagrams to guide you through for success.
Completed projects from Crochet Animal Rugs will bring a child's bedroom to life. Each is from the popular crochet designer Ira Rott.