Disney appeals to every child and the inner child in us all. Stories that feature good versus evil–where sometimes we learn to love the villain. Rachael Upton focuses on the Disney Villains in her new book, Disney Villains the Evilest of Them All.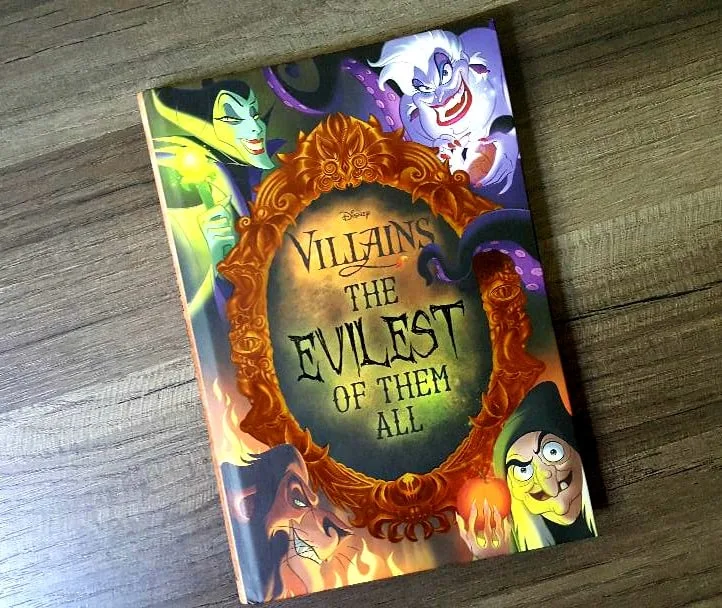 This book is fun and all about Disney villains. The story is told from each of the featured villains perspective as well as their sidekicks. Consider it a resume, so to speak, of the Disney villains, as they discuss their likes and dislikes, their weaknesses and their strengths.
Disney Villains the Evilest of Them All focuses on Disney's most powerful villains. Those that are the evilest, most wicked, most abhorrent, most vile villains to ever curse the Disney world…or any others.
A villain acting vile is merely part of the job description . . . but which of Disney's famed scoundrels is the evilest of them all? Dive into the devilish thoughts of The Evil Queen, Jafar, Ursula, and more as they recall their most wicked achievements. With gatefolds and lift-the-flaps, readers can dive into the minds of the best of the worst in this fun read for Disney fans of all ages.
Villains Include…
Evil Queen (Snow White)
Jafar (Aladdin)
Mother Gothel (Rapunzel)
Lady Tremaine (Cinderella)
Ursula (The Little Mermaid)
Scar (Lion King)
Cruella De Vil (101 Dalmatians)
Gaston (Beauty and the Beast)
Malificent (Sleeping Beauty)
Queen of Hearts (Alice in Wonderland)
Captain Hook (Peter Pan)
Hades (Hercules)
Dr. Facilier (The Princess and the Frog)
The appeal of this book is perhaps that evil can be like a ninja. We see it as something outside of us. We call it ugly and wretched, but what if it is just good from a different perspective. A malfunction in seeing good through? We are all the hero in our own stories, and by default, that makes us the "good guy"; right? But what are we to the person looking in? Does evil manifest itself?
Disney Villains the Evilest of Them All is best read by those ages 6-8, but it's a fun book for anyone!