Creating Chic Children's Rooms
Design-conscious parents are thinking beyond Pooh Bear and princesses to create chic, modern children's rooms.
Here are Marsh & Clark principal, Stephanie Marsh Fillbrandt's tips for creating stunning and safe spaces for infants.

Beyond Pooh Bear and Princesses Tips for Creating Chic Children's Rooms:
Safety
Safety is paramount when designing a nursery.
To keep babies happy, healthy, and toxin-free, consider all material compositions and finishes.
For example, for our Decorator Showcase nursery for triplets, we created cribs from medite, a non-formaldehyde MDF, and finished them with a soy-based, food-safe paint — safe for even the most active teethers.
To prevent off-gassing, we used non-toxic paints and finishes throughout the room and selected organic or natural fibers for our organic children's bedding, carpets, and window treatments.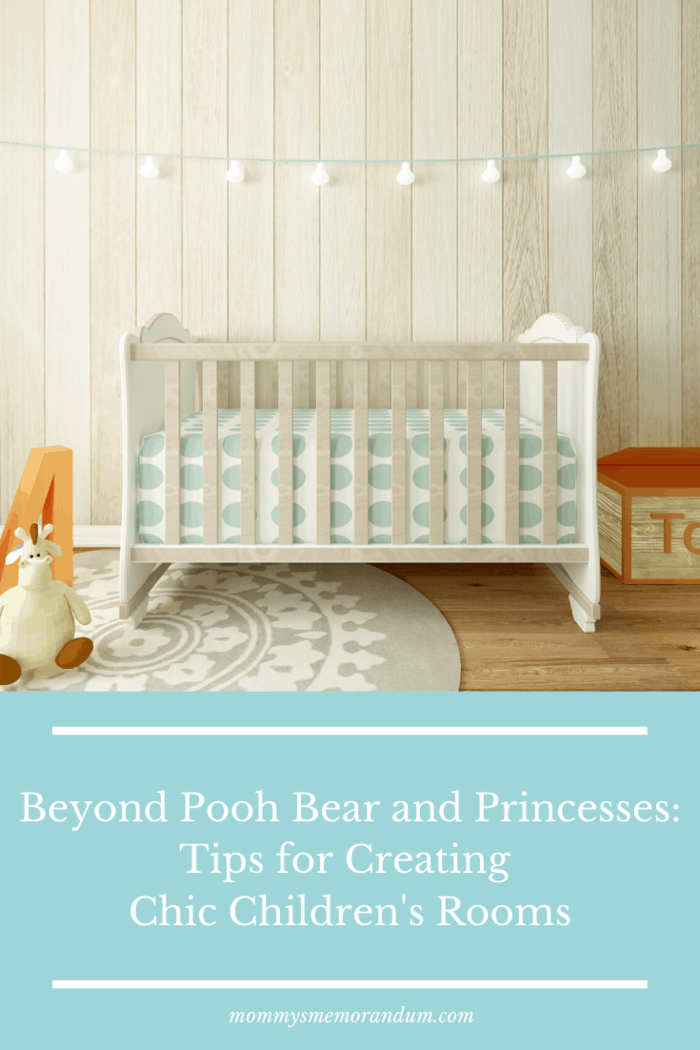 Sustainability
As with design in general, sustainability is essential in a nursery–both in using sustainable materials as well as creating a design that will sustain a child through multiple stages of his or her life.
For example, we chose FSC-certified machiche on both of the crib bases as well as the credenza surround. We also used wool for the window seat covers, carpets, and the bumpers because it is a sustainable fabric.
Washability
Selecting easy-to-clean materials is another important aspect to consider when designing a nursery.
Hardwood flooring, washable fabrics, and sponge-able walls all make keeping babies' room clean and fresh child's play.
The fabrics we used for our triplets' nursery are made from all-natural fibers and fully machine-washable.
Both the Stringray rocking chair and the credenza are acrylic and super easy to clean.
Using area rugs over wood floors, instead of wall-to-wall carpet, makes floors easy to clean.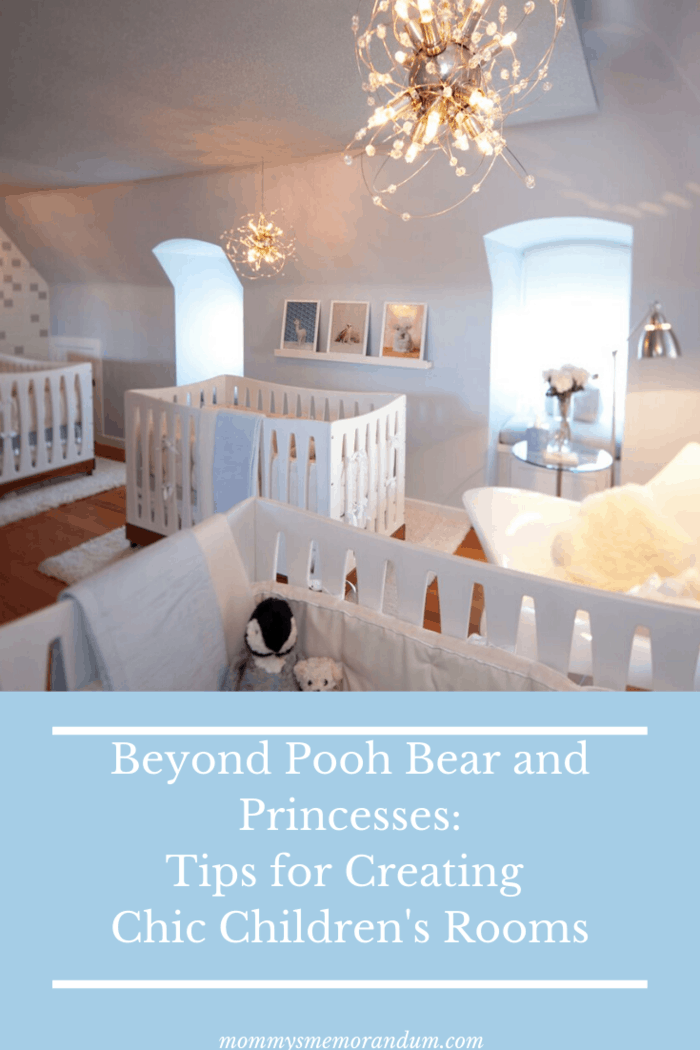 Storage
For ease and convenience, it is important to have accessible storage for both parents and children.
The front window seats of our nursery do double duty as easy-to-reach cabinets for favorite toys.
The changing tables, which double as mirrors, provide hidden storage.
They can be hung at any height, making them a great place to keep things you might not want your kids to be able to get too easily.
Flexibility
Multi-use items are important from both a cost and space-saving perspective, and flexible pieces that grow alongside your child are key.
For our triplets' nursery, we created custom cribs that can eventually be converted into toddler beds.
Window seats and closets double as storage units and nightlights, and the changing tables function as mirrors and can be easily used for additional storage in the children's later years.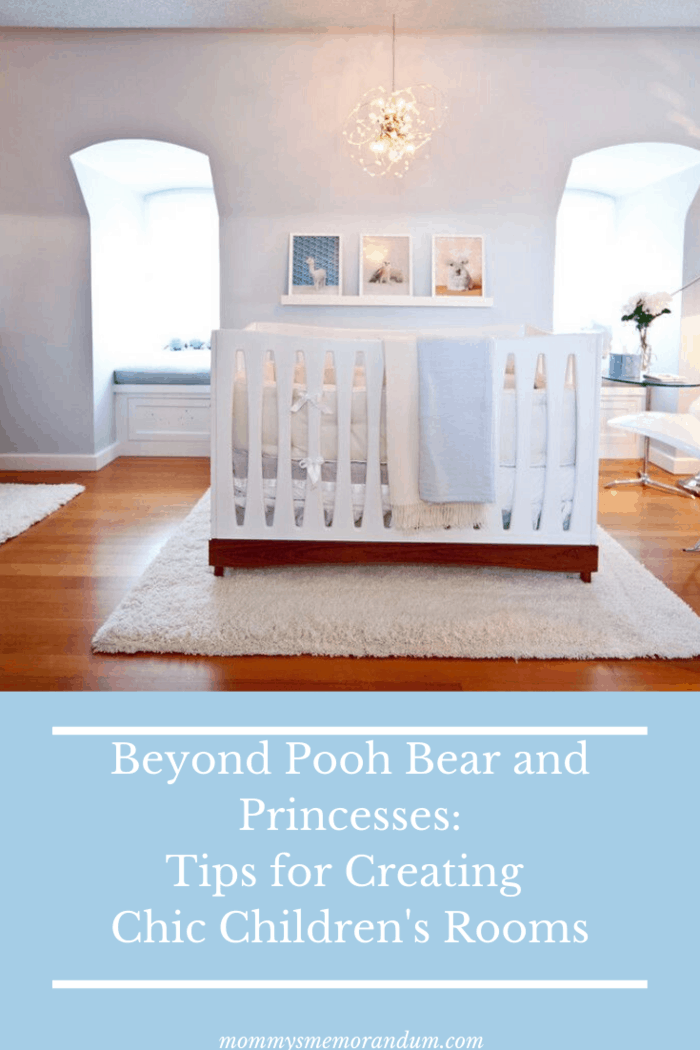 Decor
When designing your child's room, think beyond the deluge of duckies and primary colors to create a beautiful and innovative room that that appeals to your sensibilities.
Your baby won't see color right away, but you will.
Feel free to choose a sophisticated color scheme.
For the triplet's nursery, we used Benjamin Moore's Beacon Gray, which appears to change from a light blue to gray and back again, depending on the light.
Subtle repetition of pattern creates a sense of harmony and balance.
For example, in the triplet's nursery, the delicate curve of the dormer window, the gentle slope in the back of the stingray chair, and the ellipse pattern in the cribs are echoed in the credenza drawers.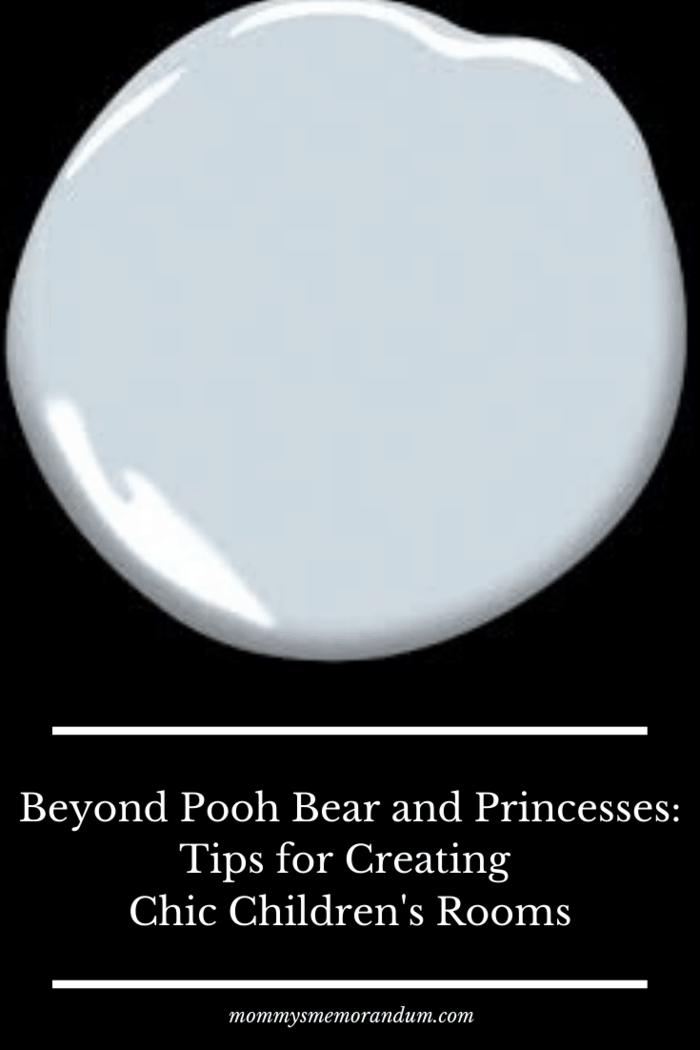 Rooms to Grown on (and in)
Combining the elements helps ensure you have designed a nursery to grow on.
For a modern family, choosing safe, sustainable, washable, and transitional pieces with ample storage will make for a space that will be enjoyed for years to come.