Let's talk about those hardwood floors. They're beautiful, but how do you keep your floors flawless?
The experts at CanStar.com say, "Whether you own or rent your home, there's a great deal of pride in maintaining it well. "And yikes, there's so much to do. Cleaning, gardening, basic maintenance – the list goes on and on.
It can take some serious discipline and organization to keep a house in order while working, studying, raising children, and all the other bits and pieces of life that you have to manage.
And for those living in a house with hardwood floors, it's all the more challenging.
You want to keep that polished timber looking its absolute best, but this can be tricky.
There are a few things you can do to keep your floors flawless, so let's learn a bit more about it.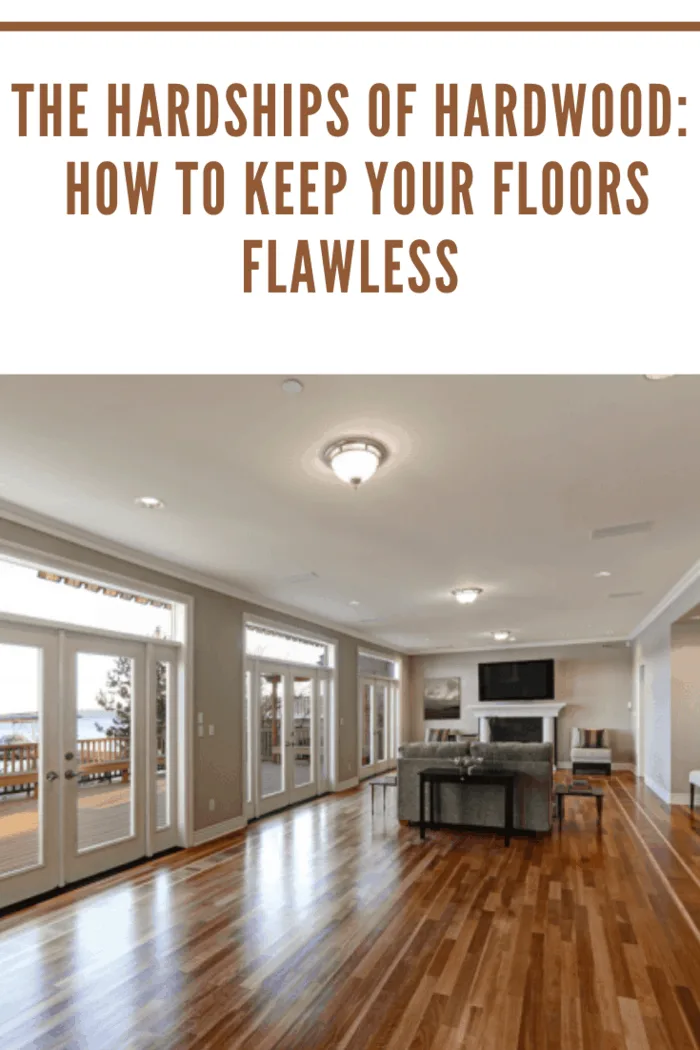 How to Keep Your Floors Flawless
Steam Mop
We heard from BissellShop who shared that a decent Bissell steam mop can work wonders on a hardwood floor.
Steam mops are so much easier to use than a traditional mop with water in a bucket.
For starters, there's less effort involved, saving your lower back the pain of pushing a mop through the whole house.
The steam is also an effective cleaning agent, essentially disinfecting the floor and removing stains at the same time.
If you're concerned about funds you can always pick up a steam mop second-hand on the Facebook marketplace or Gumtree.
Sweeping or Vacuuming is a Must
Before you bust out the mop, you'll want to rid your hardwood floor of all dirt and debris – otherwise, you're just pushing around the crud.
A broom is a good old fashioned way of cleaning hardwood – just sweep up all the dust and dirt into a corner and use a brush and pan to collect it and dispose of it in the household bin.
A vacuum is quicker and easier, but make sure you get into the edges and corners as bits of filth can accumulate there.
You'll want to do this at least once a week but twice is probably better – especially if you have pets or small kids, who, through no fault of their own, are natural mess-generators.
Refinishing
The thing that keeps polished hardwood floors looking amazing is their finish.
The finish is a topcoat of protective covering that protects the floor from scratches, spills, stains, and other superficial damage. The thing with the finish is that it wears out over time, so every three to five years is a good time to refinish your hardwood.
You have a range of different options here – from water-based to oil-based, to shellac finishes. What you choose will be a matter of personal preference.
No Shoes?
Some households with hardwood floors adopt a strict no-shoe policy. This may not be practical for you, but high heels can definitely damage a hardwood floor.
It's worth considering if this is the right move for your household – and remember that shoes track in a lot of dirt and debris from outside.
A no shoe rule may preserve your timber floor and make cleaning up that little bit easier.
Polished Perfection
Maintaining your hardwood floor isn't a mammoth task, but there's a little bit of work to do.
Consider investing in a steam mop for a hassle-free, hygienic and easy way to mop, but make sure that you sweep or vacuum first. Sweep or vacuum at least once a week, or possibly twice if you have the time.
Make sure to apply a new coat of finish to your floor every three to five years, and consider enforcing a no-shoe policy at home. It's worth considering all these tips to keep that beautiful, shiny and gorgeous timber looking its best at all times.