Halloween is a family fun holiday, from costumes and candy to Holiday movies, Halloween baking, and crafts. Crazy Aaron's Thinking Putty Mini Tins offers the perfect balance of tricks and treat. They are also the perfect favor for Halloween Parties and trick-or-treaters.
Each Crazy Aaron's Mini Tin is $2.99 and contains 1/34 lb. (0.47 oz) of Thinking Putty.
Crazy Aaron's Thinking Putty Halloween Mini Tins
Crazy Aaron's Putty Halloween Mini Tins we experienced for our review are Witching Hour, Pumpkin Patch, and Goodie Bag.
We are huge fans of Crazy Aaron's Thinking Putty, and these minis don't disappoint.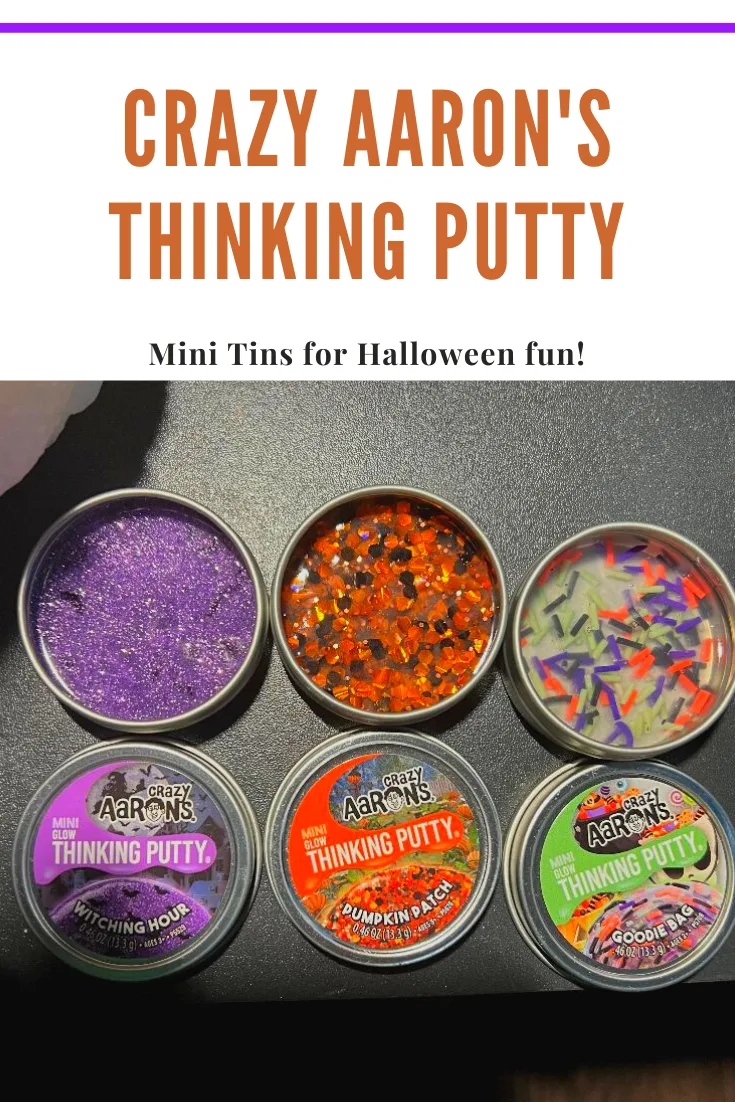 Pumpkin Patch
The tin of Crazy Aaron's Pumpkin Patch Thinking Putty reveals beautiful fall colors with hexagonal orange and black glitter.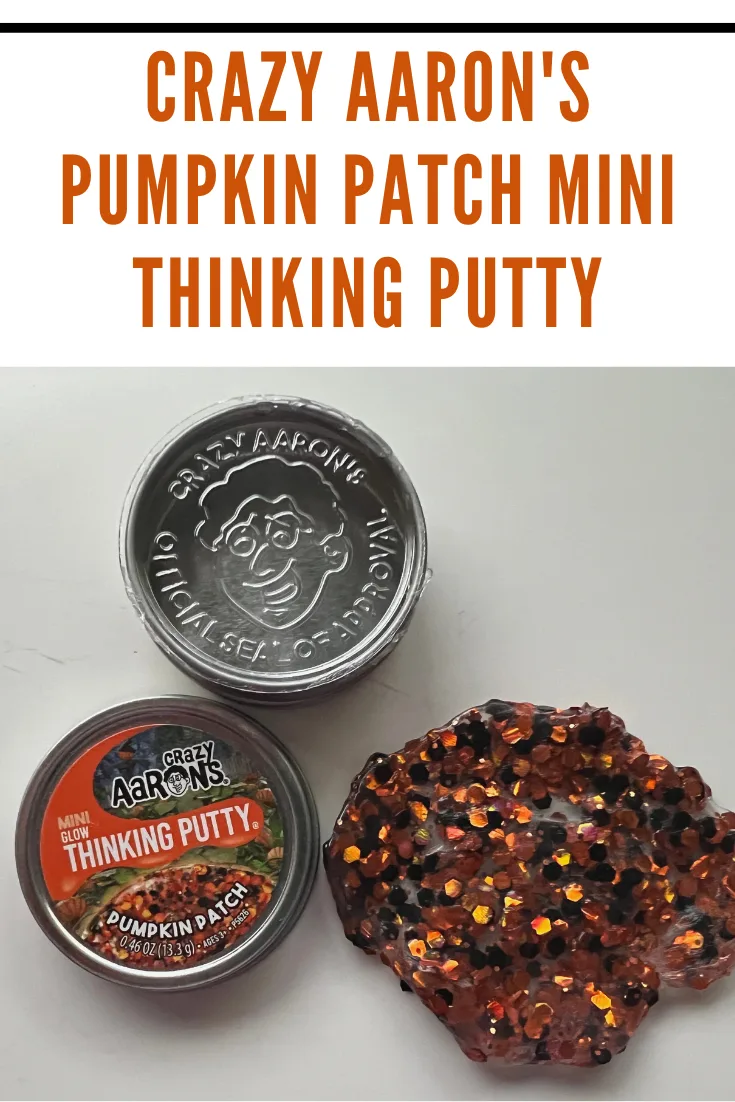 When the lights turn off, this Putty shines orange with the technology of Glowbrights®.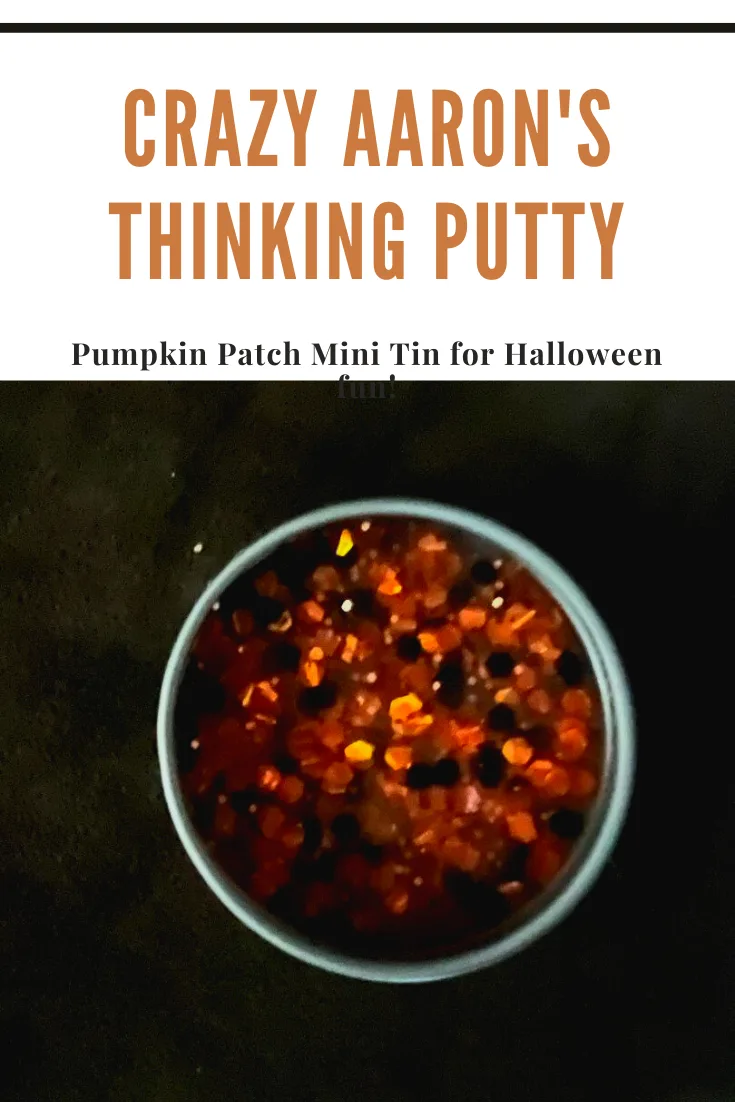 Witching Hour
The next mini tin we opened was the Crazy Aaron's Witching Hour Thinking Putty.
It's three shades of gorgeous purple glitter with black bats that add a fun texture.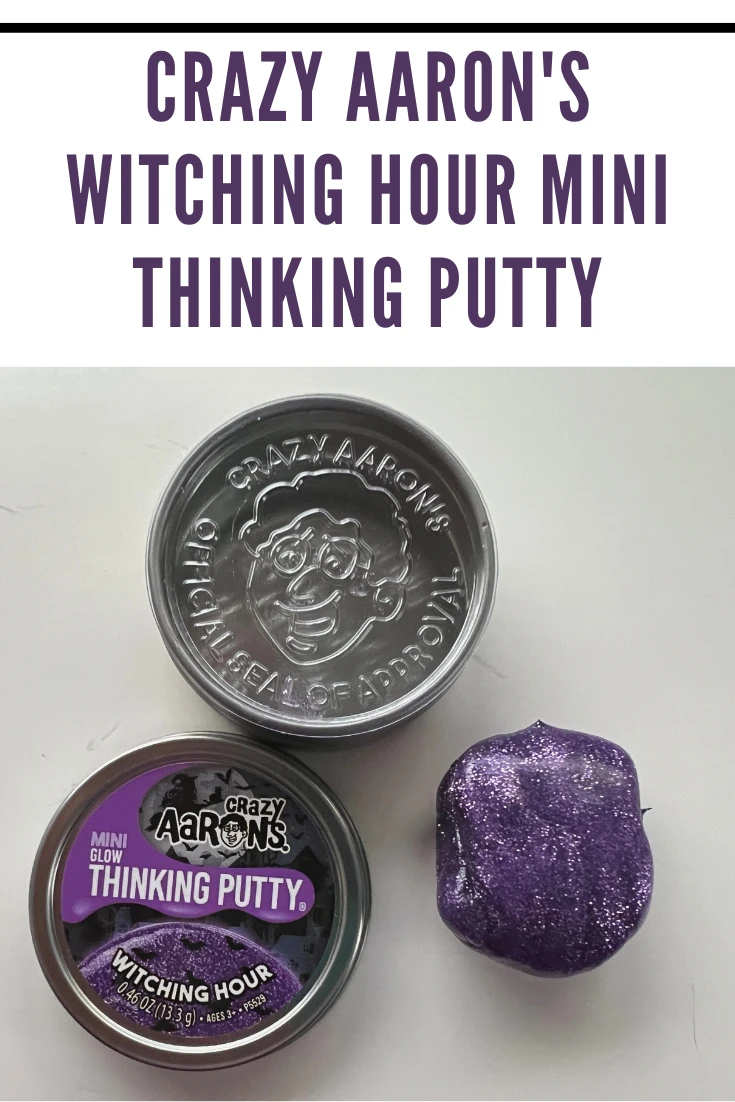 Glowbrights® gives the treat of turning this purple putty white in the dark!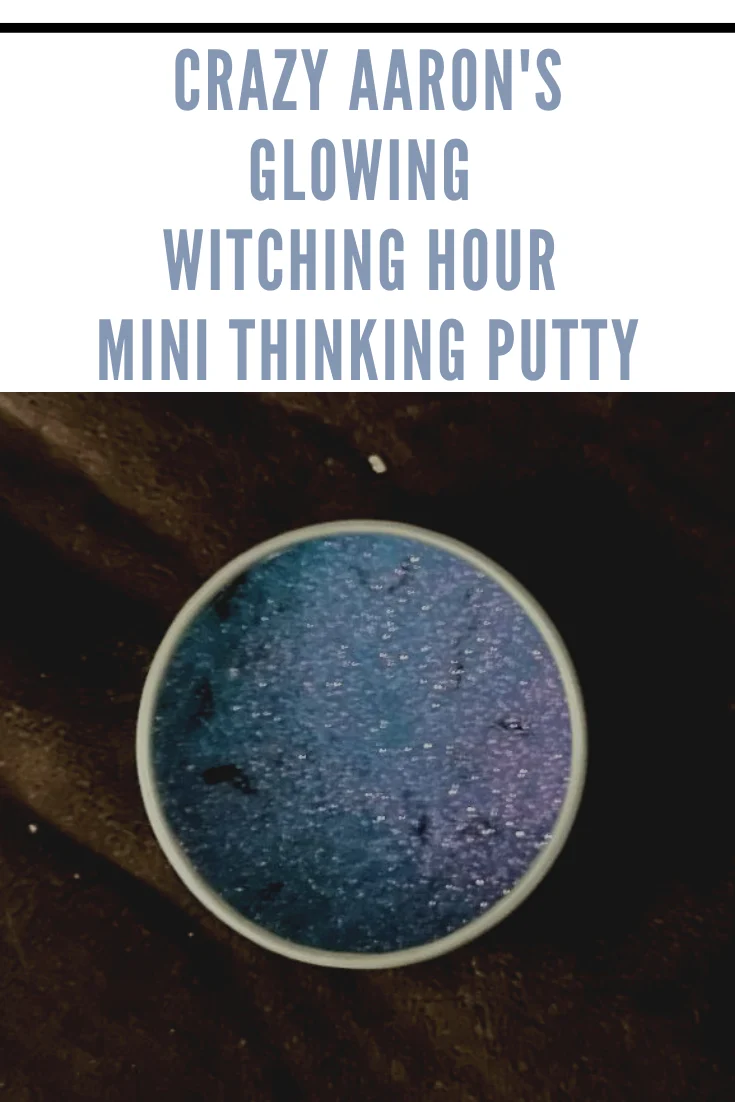 Goodie Bag
The Crazy Aaron's Goodie Bag Thinking Putty was unveiled; it reminded me of Halloween jimmies with the exciting mix of orange, purple, black, and green sprinkles.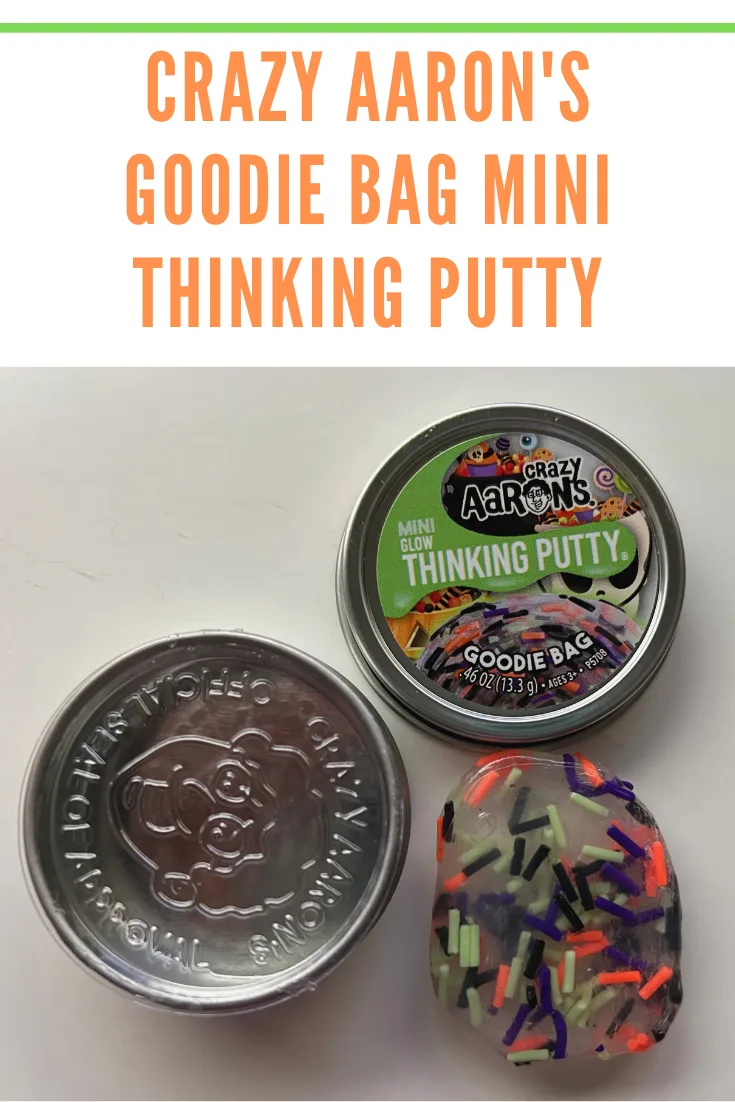 Glowbrights® makes this a fun glow-in-the-dark thinking putty.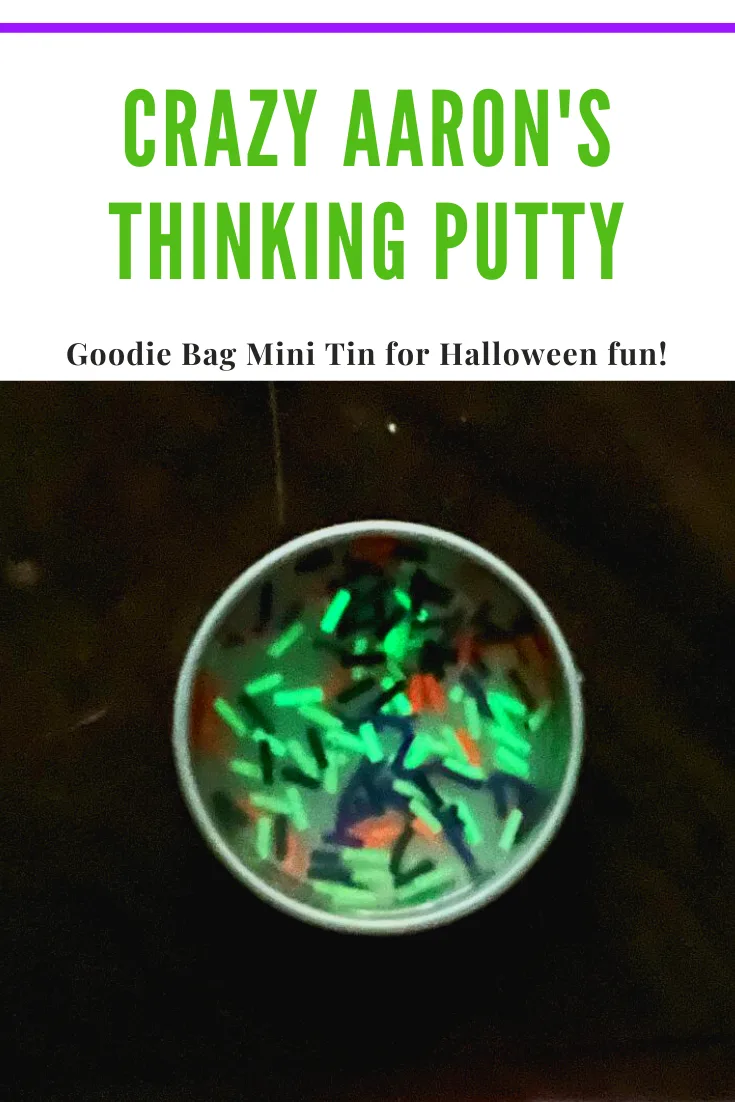 My Crazy Aaron's Thinking Putty Testimony
While Thinking Putty® may be "child's play," I confess I've been using it to help build hand and finger strength in my right hand.
I have a trigger thumb and a wonky healed broken ring finger that limits my hand use.
I love the tactile play experience with unique, unexpected properties.
I find it a relaxing time that is making a huge improvement in my hand's mobility.
Where my thumb was "frozen," it now has greater mobility.
In addition to these little tins, Thinking Putty is available in over 50 vibrantly-colored varieties, including glow-in-the-dark, hyper-color, or magnetic.
All made in the USA.
Open a tin of Crazy Aaron's Thinking Putty and start stretching, kneading, molding, bounding, popping, and tearing this interactive Thinking Putty.
It doesn't stick to clothing, carpet, walls, or hair.
About Crazy Aaron's
Crazy Aaron's makes and manufactures Thinking Putty and other creative, quality products to delight customers of all ages across the globe.
Thinking Putty is proudly made in the USA with the help of exceptional individuals challenged with intellectual, physical, and other disabilities.
Visit crazyaarons.com to learn more.