I received Coromega Kids Omega 3 Squeeze supplements in exchange for this post. All opinions are my own.
I listen to podcasts and read on the internet about the health benefits of Omega 3. My dad swears it keeps his joints working. I took it and decided my kiddos should be taking it as well. We were offered the opportunity to review Coromega Omega 3 Squeeze.
When it arrived, the kiddos were super excited.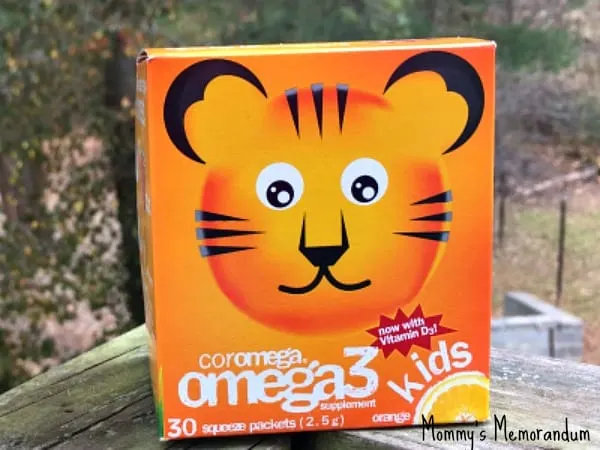 They read the box and thought it sounded like a fun way to take a supplement. Pills just aren't so easy for Miss M.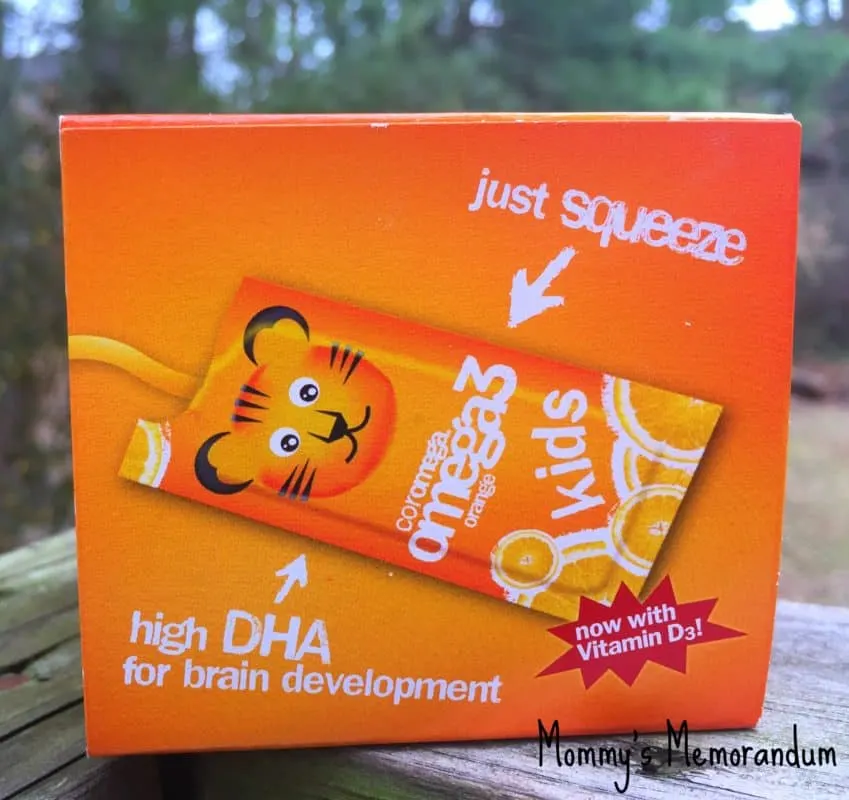 The DHA found in Coromega Kids Omega-3 Squeeze is nutritionally essential for children. Coromega's high-DHA formula supports brain, eye, and overall growth development.* Coromega Kids Omega-3 Squeeze is also pure and safe – the oil used is molecularly distilled and is third-party tested and certified for purity."
Inside the box are 30 squeezeable packets: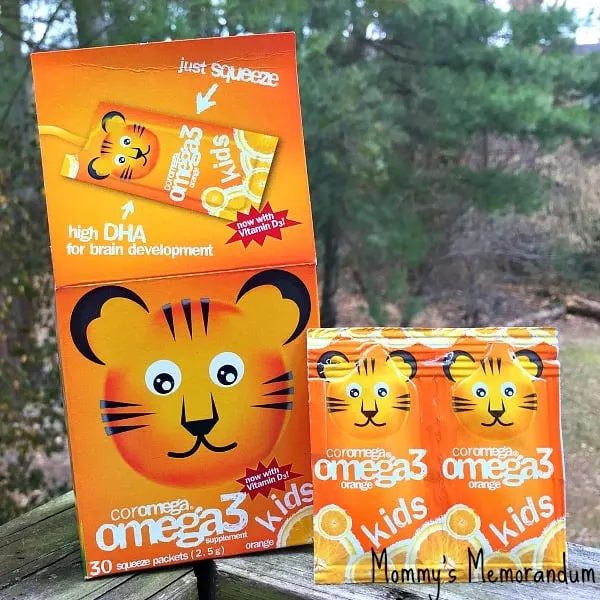 My kiddos loved the packaging. Li'l Man even thought the cat was perfect for fish oil, "since cats love fish".
Li'l Man was the first to taste it.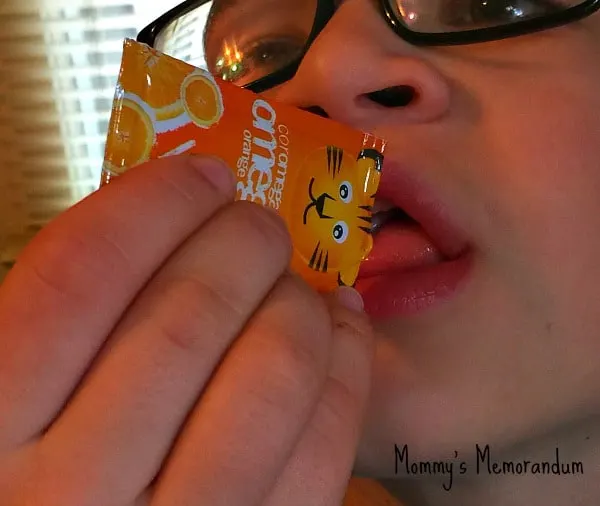 In an overly dramatic flair, he announced it tasted "fishy."
Which made Miss M announce she wasn't trying it.
I tried one. It tasted like melted orange push pops. It wasn't a taste I was going to declare "trending". It was okay. It wasn't awful. There is an aftertaste.
I still believe Omega 3 is an important part of a diet. We're still taking the Coromega Omega 3 squeezable. Just don't tell the kiddos…I'm putting them in their smoothies in the morning. They are none the wiser and reaping benefits!
Please don't take my word for it. Try Coromega Omega 3 Kids Squeezable for yourself.