Growing up, Charlotte the Great would give my cousin, siblings, and me money to walk up to the convenience store on the corner. We thought we were so grown-up.
It was a tradition that Charlotte the Great carried on with my children.
I realize how much my family relies on convenience stores as an adult. We often travel, so the obvious is we stop at convenience stores for gas to fuel our vehicles. We also utilize the convenience store to fuel us, keep us from going nuclear, hydrate us, and provide a snack on our travels.
With the holidays approaching, road trips become travel to grandparents, cousins, relatives, and friends. Undoubtedly making a few pit stops at convenience stores along the way is part of the destination.
Convenience stores aren't just for filling the gas tank; they're also a great place to pick up a snack or a hot meal.
When is the last time you step inside your local convenience store? They've changed a lot. My kiddos love ordering a meal-to-go from the kiosk; anything from grilled cheese with jalapenos to a double-decker cheeseburger piled high with fixings!
A meal-to-go from our local convenience store is part of the tradition for our road trips. We can also grab healthier options like fruit, vegetables, and yogurt.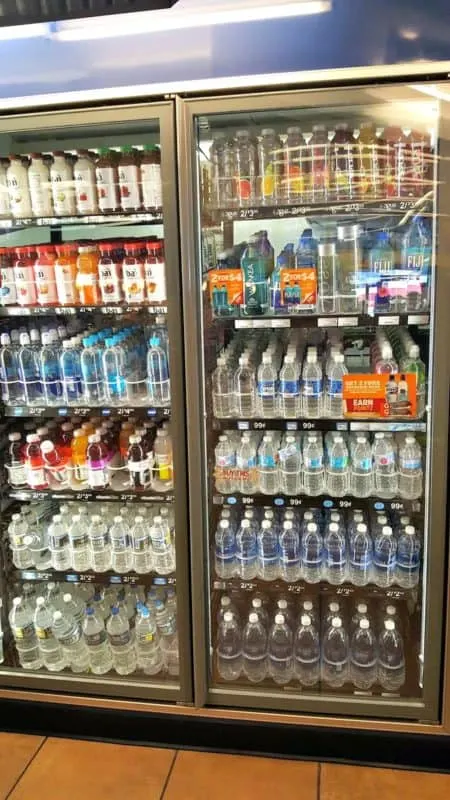 40% of all purchased drinks, esp. H2O & sports drinks are done at convenience stores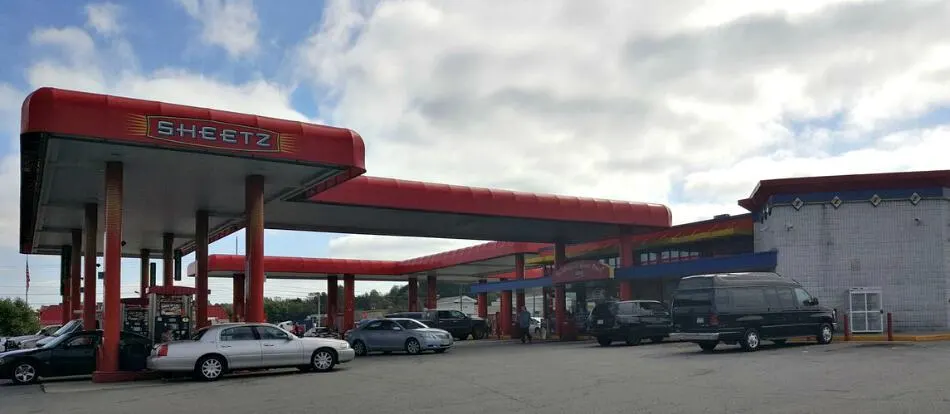 According to nacsonline, 80% of gas in the US is purchased at convenience stores.
My kiddos will tell you; convenience stores sell some pretty cool stuff!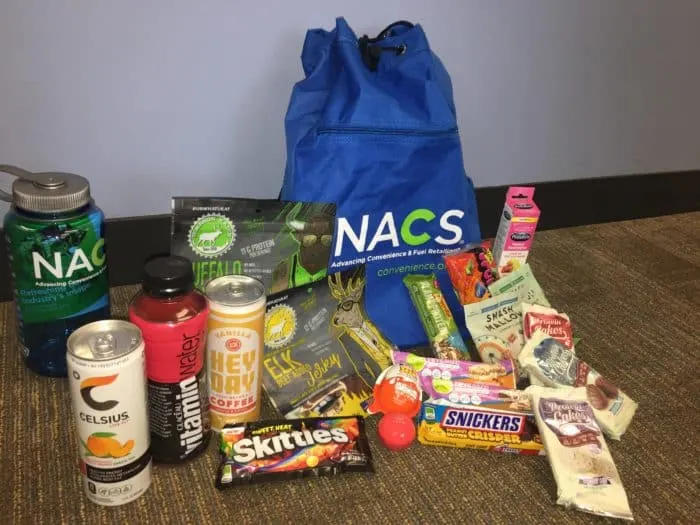 Here are a few of my family's favorites:
Alternative Snacks: My husband thinks we should seek out protein and energy-rich items. It makes sense; he's the driver and doesn't like to stop every time someone says, "I'm hungry!"
He recommends:
PowerBar® Plant Protein Bar is made with protein from plant-based ingredients and nuts, with no artificial flavors, colors, or sweeteners. Available in three exceptional flavors: Dark Chocolate Almond & Sea Salt, Dark Chocolate Salted Caramel Cashew, and Dark Chocolate Peanut Butter.
ThinkThin Protein Cakes are available in delicious classic cake flavors, and they provide a balanced way to satisfy sweet cravings. Each cake has 12 grams of protein and 1 gram of sugar, and they are gluten- and GMO-free. (Even my kiddos ask for these!)
ZonePerfect® Revitalize Bar gets your mind and body moving with energizing green tea extract, choline, and caffeine, while super scrumptious flavors make your taste buds happy.
Merging Flavors is a hot trend in snacking—whether sweet and spicy, sweet and sour, or sweet and salty. A hit with William. His favorites include:
Skittles® Sweet Heat Spice you're snacking up. Each pack features fruity flavors with a spicy kick, including Fiery Watermelon, Blazin' Mango, Flamin' Orange, Sizzlin' Strawberry, and Lemon Spark. They are seriously delicious.
Snickers® Peanut Butter Crisper, debuting this month, these are the perfect balance of sweet, salty, creamy, and crispy. The satisfaction of natural peanut butter with the crunch of crisp it comes in four squares that fans are sure to love.
Trolli® Twisted Sour Brite Crawlers are chewy on the outside and soft inside, with a burst of sour berry flavor for a unique texture and flavor experience. Flavors include blue raspberry, strawberry, and green apple.
Functional Beverages is my go-to. I always have a beverage in my hand. Quench thirst while packing protein, vitamins, or other nutrients. We are multi-tasking and expect our beverages to multi-task, too.
Celsius® is a fitness drink that accelerates metabolism, burns body fat, and provides healthy energy. The product is loaded with vitamins and good-for-you ingredients, such as Green Tea with EGCG, Guarana, Ginger, Calcium, B Vitamins, and Vitamin C.
Pedialyte Powder Packets are formulated to help prevent dehydration from an illness, travel, heat exhaustion, or even alcohol consumption. And that's why adults and teens now comprise 36% of Pedialyte consumption.
Vitamin Water Active Nutrient Enhanced Performance Drinks offer 100% RDA of vitamins B5, B6, and B12 to support energy metabolism and electrolytes from natural sources like coconut water and sea salt.
Gourmet Snacks and Treats is MacKenzie's favorite; she loves indulgence.
Kinder Joy – available in January 2018 – is a two-in-one treat that's sure to surprise and delight. Inside, you'll find two compartments. In one are two yummy crispy cocoa bites nestled in layers of sweet creams ready to be enjoyed with the spoon provided. In the other, a mystery toy is just waiting to be discovered.
Pearson Ranch introduces exciting and fun Character Bags of savory Elk, Buffalo, Venison, and Wild Boar Jerky. Each resealable bag includes 2.1 ounces of bite-size jerky pieces, which are made with premium quality lean meats and contain no gluten, nitrites, or MSG.
SmashMallow is a sweet-tooth satisfying pick-me-up made with organic cane sugar and simple naturally sourced ingredients. It's a guilt-free indulgence at around 80 calories and less than 1 gram of fat on average per serving. If she gets there, she has to share with me. They are amazing.
Cold Brew Coffee is one "hot" trend! It's also my treat. I LOVE cold-brew coffee.
Heyday Cold-Brew Coffee is crafted by soaking the coffee grounds from Fair Trade beans in cool water for several hours, then triple-filtering it, and adding a touch of pure cane sugar and a splash of cream for a refreshingly light, smooth taste. Choose from Original, Espresso, Chocolate, and Vanilla.
We all do this. Pull up to get gas and empty our trash from the vehicle. You're not alone because 70% of Americans say they do. And convenience stores are also looking to play a larger role in litter management. This month, NACS announced a major partnership with Keep America Beautiful to help retailers reduce and ultimately eliminate litter in and near their stores.
Here's a fun fact one-third of the country's ATMs are at convenience stores!
This holiday, or any season that finds you on the road, check out your local C-Store. You might be surprised at what they have to offer.