Halo fans, prepare for battle with new Revell® plastic model kits of fan-favorite vehicle variants.
William can't get over the fantastic factor. These model kits feature Revell's SnapTite® Build and Play™ collection and replicate his in-game counterparts down to the body detailing and weaponry, snap snugly together without the glue or tools needed for conventional models, withstand the rough-and-tumble of any Halo skirmish, and deliver lights-and-sounds firepower that will help you save humanity from enemy forces.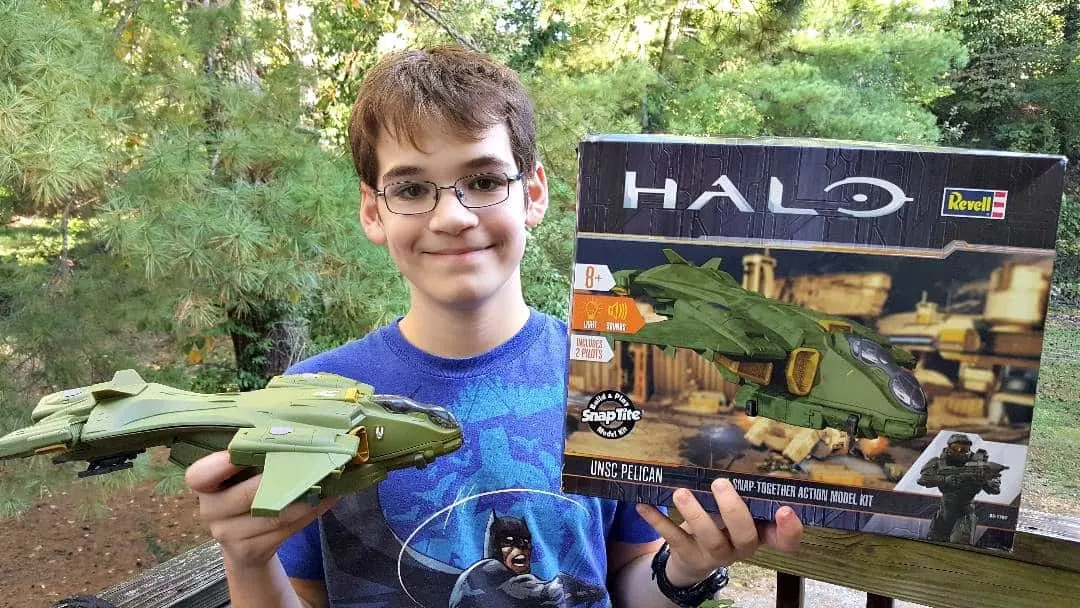 Models include: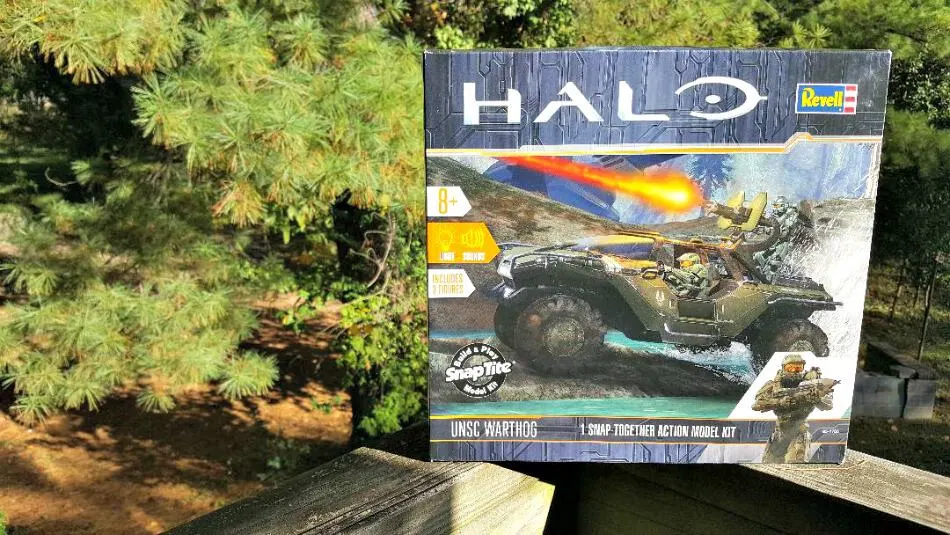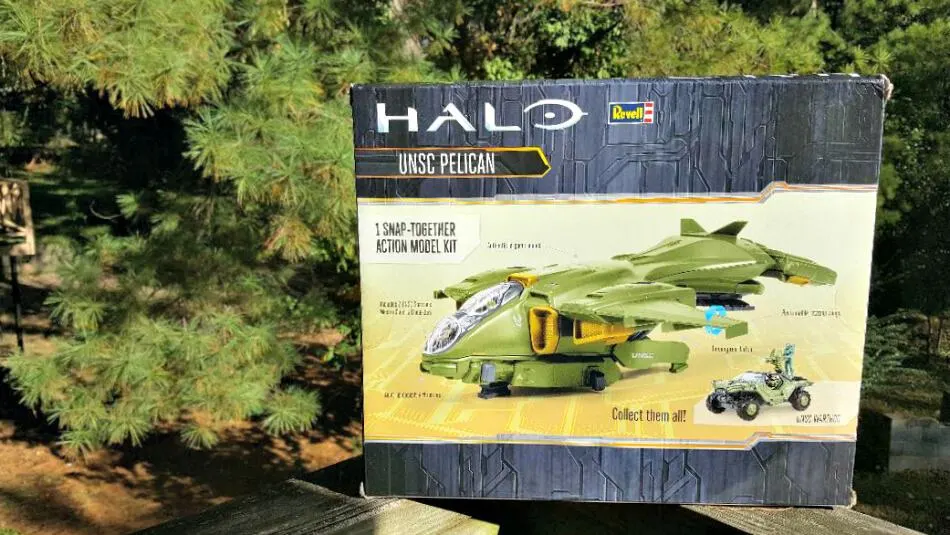 UNSC Pelican

Covenant Wraith

UNSC Scorpion
We received the Revel UNSC Warthog ($24.99) and the Revel UNSC Pelican ($29.99) for review.
William built the UNSC Pelican in less than an hour.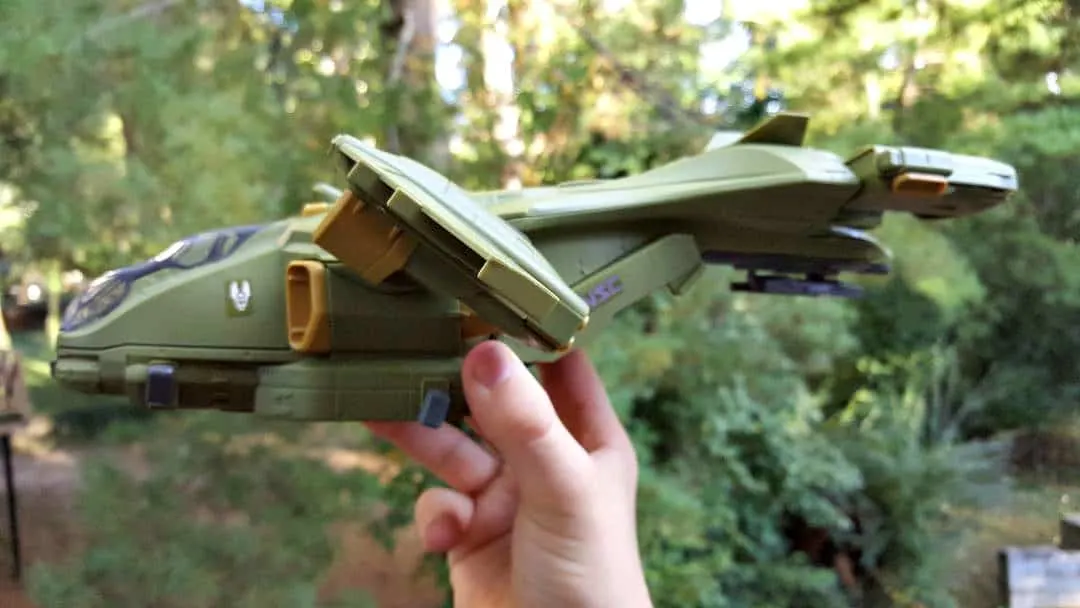 The UNSC Pelican is the armored air transport with a distinctive twin-bubble canopy that carries troops and vehicles into battle against the Covenant. A fully functional rear hatch opens to reveal the cargo bay of this massive combat dropship.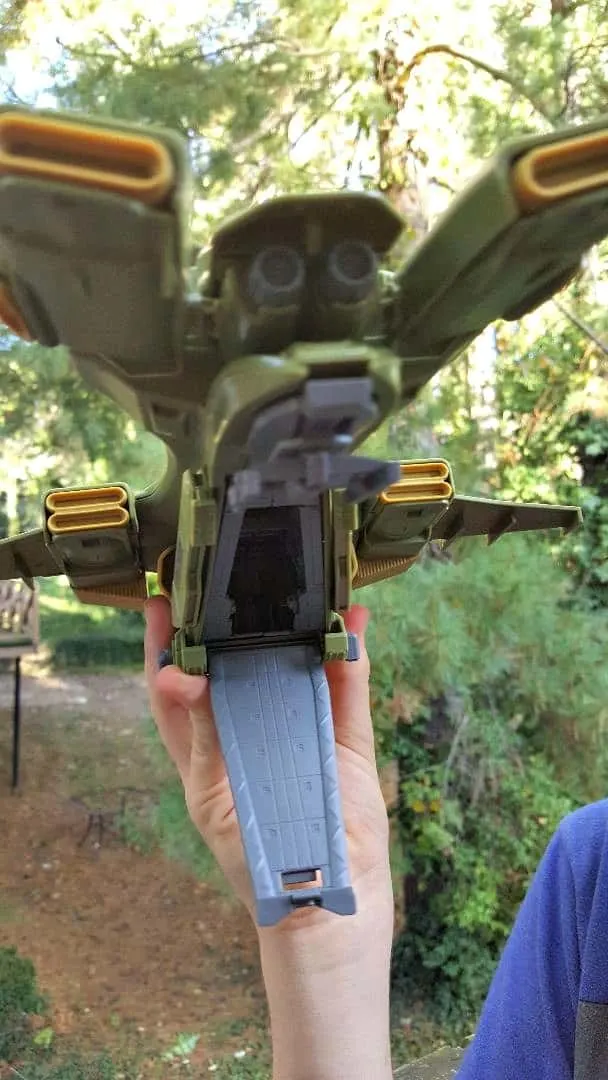 Wing and engines rotate, as seen in Halo 5: Guardians. The illuminated cockpit and engine thrusters plus takeoff and flying sounds bring the Pelican to life.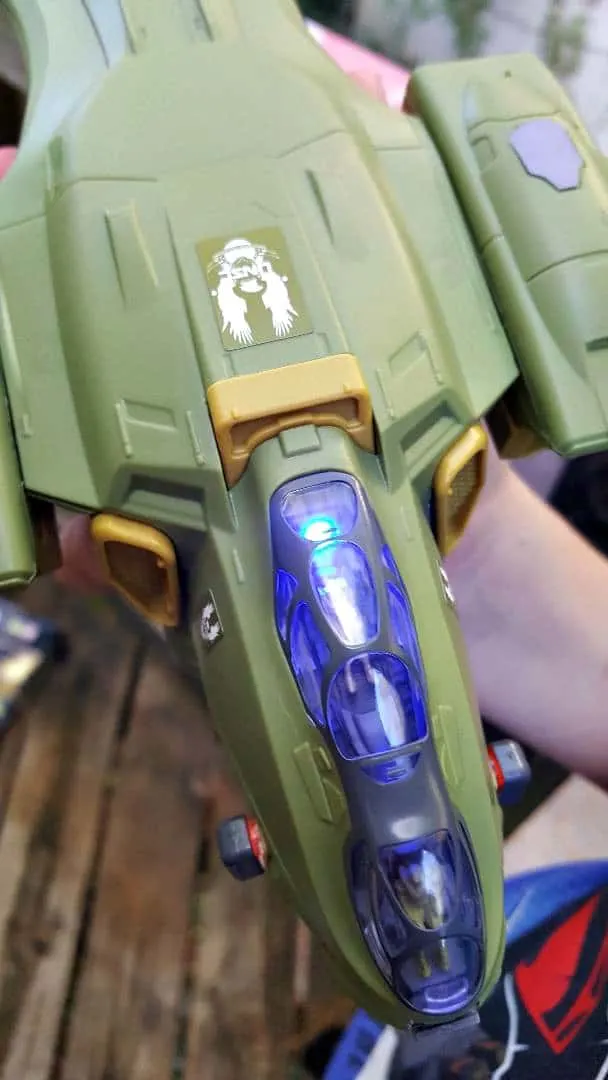 The Master Chief and Linda-058 pilot figures are poised for their next assignment in the cockpit.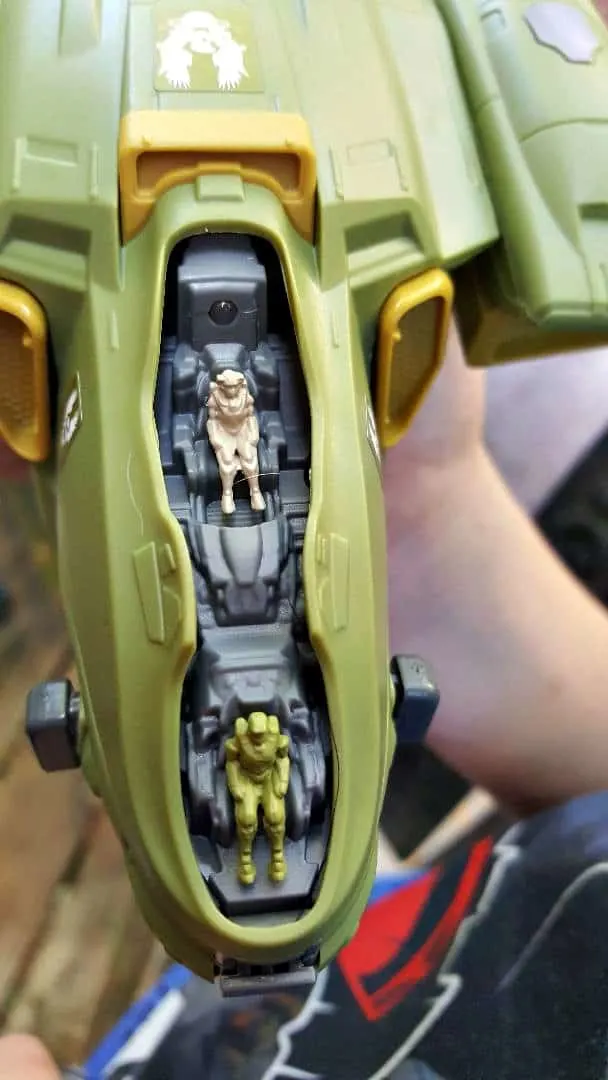 He's waiting for winter break to build the Revel UNSC Warthog, signature fast assault vehicle of the United Nation Space Command fitted with a turret-mounted heavy machine gun. Rugged PVC tires and a fully functional suspension system deliver a realistic off-road feel and response, the machine gun lights up, and both the machine gun and the Warthog engine sound off during battle. The Master Chief, Kelly-087, and Frederic-104 figures included in the package stand ready for any mission.
Batteries are included in all four Revel Halo products. The entire collection is available through Amazon and Mass market retailers.