Deciding to buy a house is a life-changing decision that most newly-wed couples make. But choosing to own a property is not always an easy path to take. Sure, you have the finances, but in reality, many factors can affect your choice of becoming a first-time homeowner. Here, we will go through several steps to help you make a sound decision on this new chapter of your life.
Find the Right Agent
Finding the right real estate agent is one of the first most important choices you have to make. Remember, the whole house-hunting process can be a whirlwind, and you would want to work with someone you trust and feel comfortable with.
Choose someone that has years of experience under their belt. Someone who has good communication and negotiation skills. If you already have a particular neighborhood in mind, you can also consider finding a local agent with a deep understanding of the area.
You can begin your search by asking friends or family for referrals. However, word of mouth can be biased, and what worked for them might not be the best for you. When considering an agent, do your research online. Scour the internet for the top real estate companies in your area. Read reviews by their previous clients. Make sure to choose someone who has your best interest at heart.
Decide on the Size of the House
When buying a house, 'go big or go home is not always the best way to approach. Remember that most of the time, the bigger the house, the higher the price, and in times like this, being practical is more important than ever.
The estimated size of an average house these days is 1,400 to2,399 square feet and has 3 or 4 bedrooms with 2 baths. On the other hand, a small bungalow is a little under1,000 square feet and has 2 bedrooms and 1 bath.
You have to have a serious talk about the specifics such as design and size. Make a list of the factors that matter the most to you and cross-reference it with your budget.
Other important questions that need to be asked are:
Are you planning to have children anytime soon?
How many kids?
Do you need an extra room?
Will you be able to utilize the extra room?
How many cars would you have?
Is the garage big enough?
Do you have pets?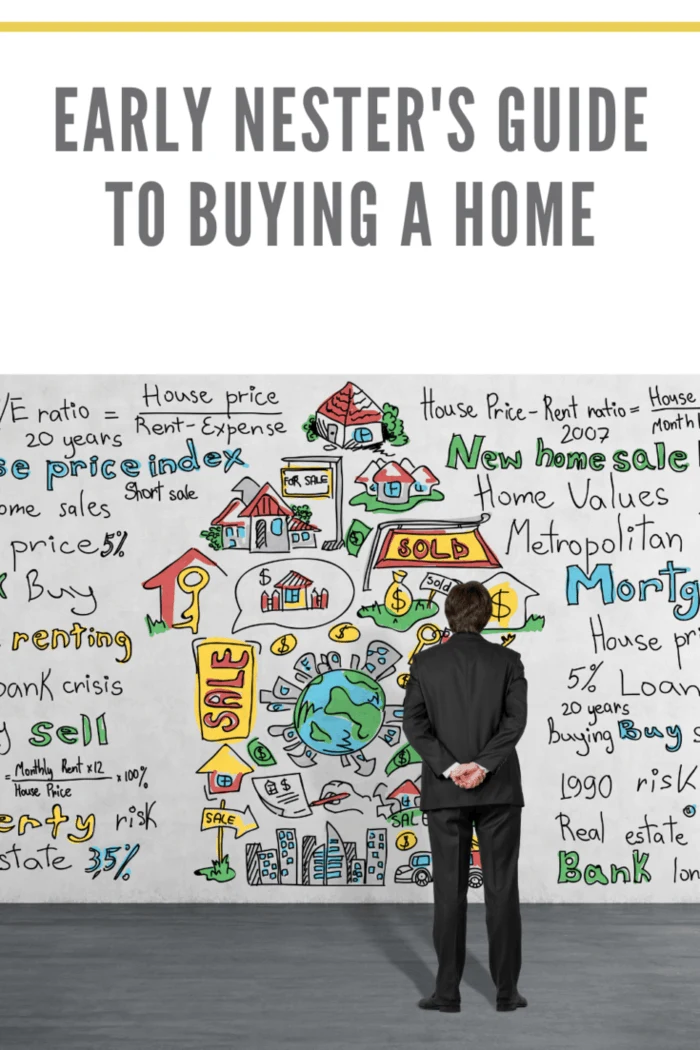 Choose the Ideal Neighborhood
Now that you have a clear picture of your dream home, then it's time to choose the location. Keep in mind that you will be staying in this area for a long time, and buying a house in the wrong neighborhood can haunt you for years.
If you are young professionals who enjoy a fast-paced life, then the city center is the best option. If you are more of a couple who loves a laid-back lifestyle, you can look at areas on the city's outskirts.
A neighborhood close to daycare or schools is ideal if you're planning on starting a family, while a property in a gated community is the best choice if your main concern is a high level of security. Other deciding factors are:
Traffic conditions
Travel time between your house and job
Availability of where to purchase food and other necessities
Crime rate
Local private or public schools
Hospital or clinics
Inspect the State of the Property
Last but not least is a thorough inspection of the house. This is the part of the process before closing the deal that you shouldn't rush. A home inspection is vital because you wouldn't want to invest in a house that would cost more to repair than the amount you bought it for.
At this stage, it is best to enlist the help of a professional for the home inspection, recommends Investopedia. You can contact an independent contractor or ask your real estate agent for a referral.
In hindsight, a home inspector will conduct a thorough look at the inside and outside of the property. It usually lasts between 2 and 3 hours and will require your physical presence. Some important things that the inspection should cover are:
Exterior Inspection-the inspector should pay close attention to the house's foundation and determine if there are corrosion or cracks. It also involves looking at crawl spaces as well as the roof.
Exterior and Interior Walls-Missing or damaged sidings and cement cracks are part of the inspection. If the house has wood walls, the inspector should check for termites or other pests that may cause damage to the house in the long run. Other pests may also be present, like rats, and this will require rodent exterminator services, says the CDC.
Plumbing-faucets, pipes and showers, and water pressure should be inspected before purchasing a house. If the pipes are too old or have any leaks, the inspector should give you an estimate of the repair/replacement costs.
Electrical- The state of the house's electrical system is crucial because it may jeopardize your safety. During the inspection, the inspector should test all the outlets in the house, the type of wiring used, and the electrical panel.
Heating, Ventilation, and Air Condition (HVAC)-The state of the house's air conditioning and ventilation system must be checked. The inspector should determine if they are working properly if they need repair or must be replaced.
Starting a new life together brings so much joy to many newly-wed couples. The idea of realizing your dreams is beyond amazing, so may you grow happily together in your forever home.