Are you looking for a legit Real Estate Agent to hire? Then how do you know if the agent has what it takes to serve you as expected?
You won't until you conduct an effective job interview (HBR.org).
Buying a house is an investment that will last for years, if not decades.
In case you don't ask real estate agents the right questions before buying your home, you might end up in a problematic situation with devastating effects that will last for a long time.
Without further ado, let's get to the questions.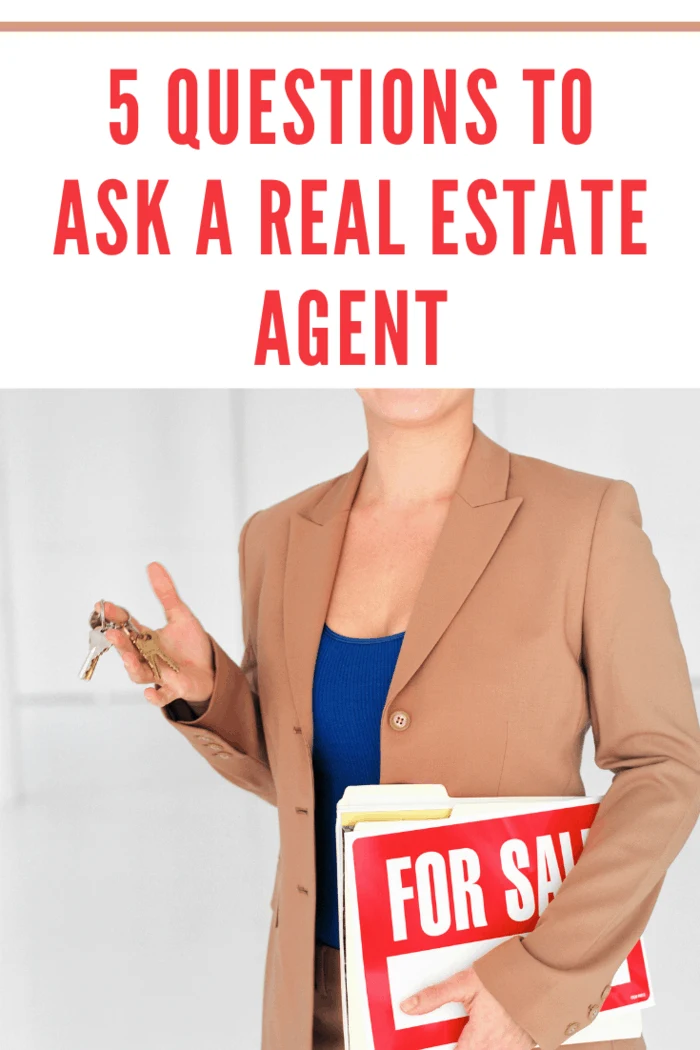 1. How Long Have You Been an Agent?
An agent that has been in the business for a reasonable period can anticipate problems before they come up.
They have tested and tried various negotiation techniques (Inman).
Also, they will have relationships with their fellow real estate professionals already.
However, that doesn't mean freshly licensed agents cannot be useful in the business.
This depends on their level of training and access to competent mentors.
Better still, a new agent may have more time to focus on you unless he has another job.
It's good to ask about this as well.
Therefore, there is no bar exam for real estate agents; neither is there a school that offers a degree in how agents should handle problems in the transaction.
They learn on the job. The more sales they make, the more they know.
2. What is your average List-Price to Sales-Price Ratio?
The market determines an agent's average ratio.
A right buyer's agent can negotiate a sales price that is lower than the list price, at least if you don't consider the sizzling seller's markets.
A competent listing agent has a track record when negotiating sales prices close to the list price.
The listing agent should have ratios closer to 100%, and the buyers' ratio should be below 99%.
Always remember that sometimes the market values have no bearing on the asking price, and in this case, the rate is meaningless.
Don't pay much attention to them.
3. What is Your Best Market Plan for My Needs?
If you are a buyer, you'll want to know how the real estate agent plans to help you look for your new home.
Also, you'll want to see the number of homes you are likely to come across before you get the one that you want.
Are you going to compete with other buyers? How can the agent handle multiple offers?
As a seller, you'll want to know exactly how the agent is going to market your home. Is direct-mail advertising appropriate?
Where and how frequently will he/she advertise?
What type of photography does he/she offer?
What steps will he/she take to prepare your home for sale?
Ask if there is anything about your home that might depreciate.
You can probably save money by doing repairs yourself and avoid the problem.
Additionally, you can check the things to include in your checklist when you do a renovation.
4. Can You Provide a List of Referrals?
Every listing agent and home buyer's agent should arrive with referrals when you first meet.
If they don't, ask them. Be cautious if an agent can't provide a few client names to call.
However, you may not require references if the agents have lots of reviews online.
For that reason, some experienced agents may feel offended if you ask for referrals, but a new agent will not.
So, they should provide references from their previous clients.
5. What are the qualities that separate you from your competition?
A right agent will not hesitate to answer such a question.
You'll get several reasons that make him/her stand out in the business.
Everyone has their standards, but in most cases, consumers are in search of agents who say they are trustworthy, assertive, honest, and brilliant negotiators.
This, however, should not be the primary focus because an agent would rather prove themselves than tell you all the qualities you want to hear.
Some might even say that they are friendly, but in the end, it all comes down to the qualifications and characteristics that you value most.
Wrapping Up
Well, you have seen how easy it is to find the best real estate agents using the above simple questions when interviewing them.
One thing you should never forget is to check for their license before anything else to confirm an agent's authenticity.