Tired of the basic and boring cheeseburger? As Americans, we're accustomed to a beef patty with ketchup, cheese, and a few other toppings when ordering a burger. However, the burger has so much more potential than this.
Luckily, other countries worldwide view the burger differently and have their ideas of what a burger should be. By exploring all of the types of burgers worldwide, we allow the burger to reach its full potential. Don't become stuck on the idea that all a burger is good for is holding the cheese, lettuce, and pickles.
Discover several different kinds of burgers available to you while traveling the globe by continuing to read below. Here are eight different hamburgers that you can only find in other countries! What you find might blow your mind and your tastebud away!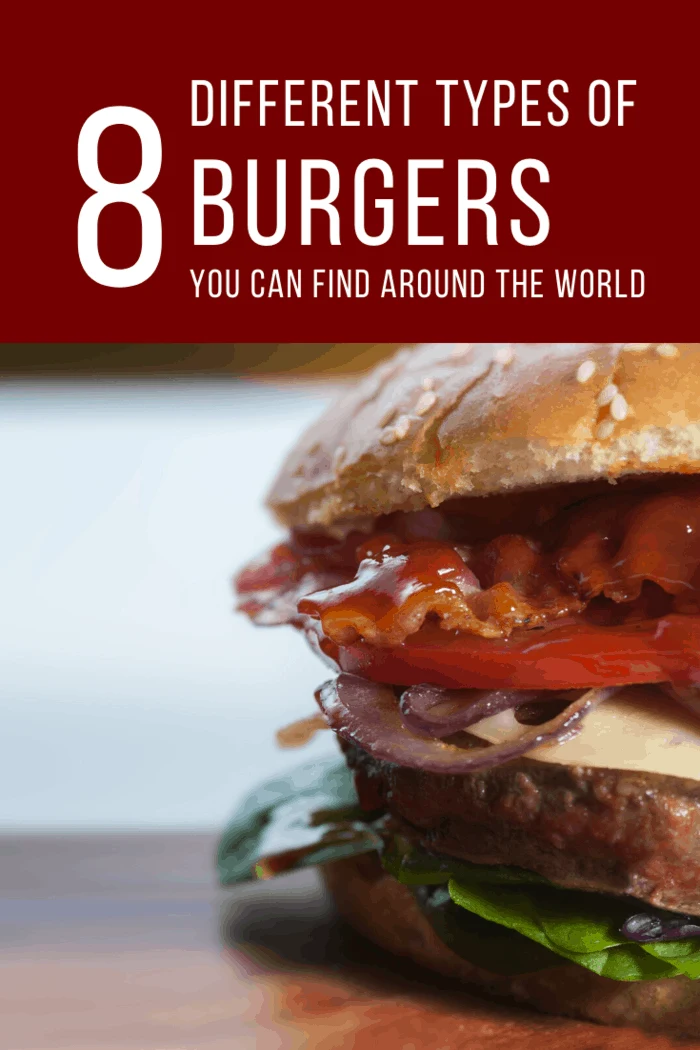 8 Different Types of Burgers You Can Find Around the World
The Ramly Burger
Our first stop is in Malaysia to discover the Ramly Burger.
This burger is popular in Malaysia and comes with a burger patty wrapped inside a fried egg!
There's sometimes cheese placed on the burger, and it's all held together inside a burger bun.
These burgers are found at street stalls all around Malaysia.
Most stalls open at night and serve their version of the Ramly Burger.
Some burgers come with unique sauces, while others with onions or pickles.
No matter where you stop to try your own Ramly Burger, one thing is for certain: a delicious beef patty wrapped in an egg!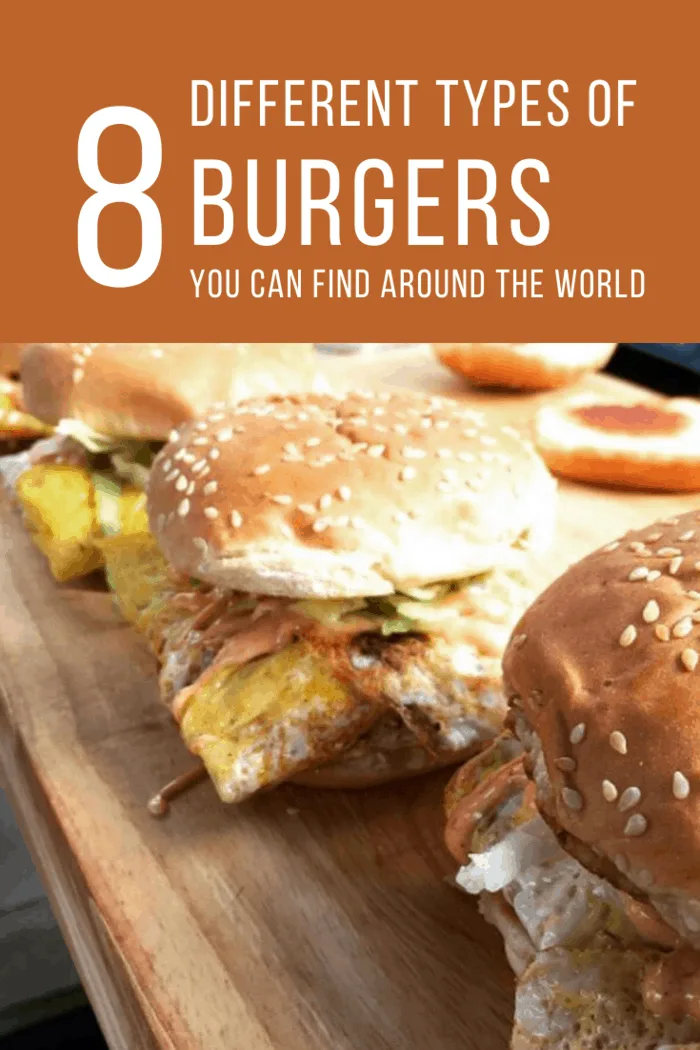 Mexican Avocado Burger
Heading over to Mexico, you can find the Mexican Avocado Burger.
This burger has a lot of wonderful seasonings cooked within it.
It's cooked to perfection and then topped with plenty of delicious toppings.
Halfway through the grilling process, the burger is met with more wonderful seasonings.
This is done at the halfway mark to prevent the burger from becoming too tough.
Once the burger is done cooking, it's topped off with avocado, crema, and cilantro.
Onions are also sometimes added to this burger, as well.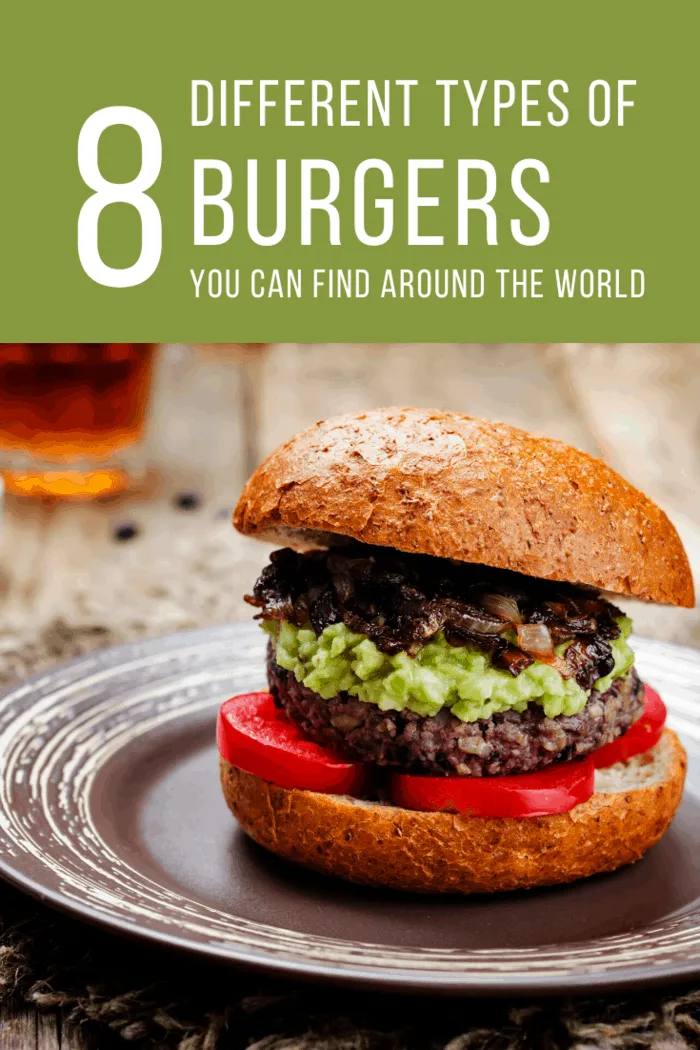 Spiced-Lamb Burgers
For a slightly different spin on a burger, head over to Provence, where you can find the spiced-lamb burgers.
For those who enjoy eating lamb meat, this burger is a must-have.
For those who aren't as accustomed to eating lamb, this burger is worth a try as it might change your mind.
On these burgers, you can find some unique ingredients, including Epoisses, a French cheese made from cow milk.
Another unique ingredient used in this burger is the Nicoise olive.
It's quite the combination and a big difference from the typical American burger.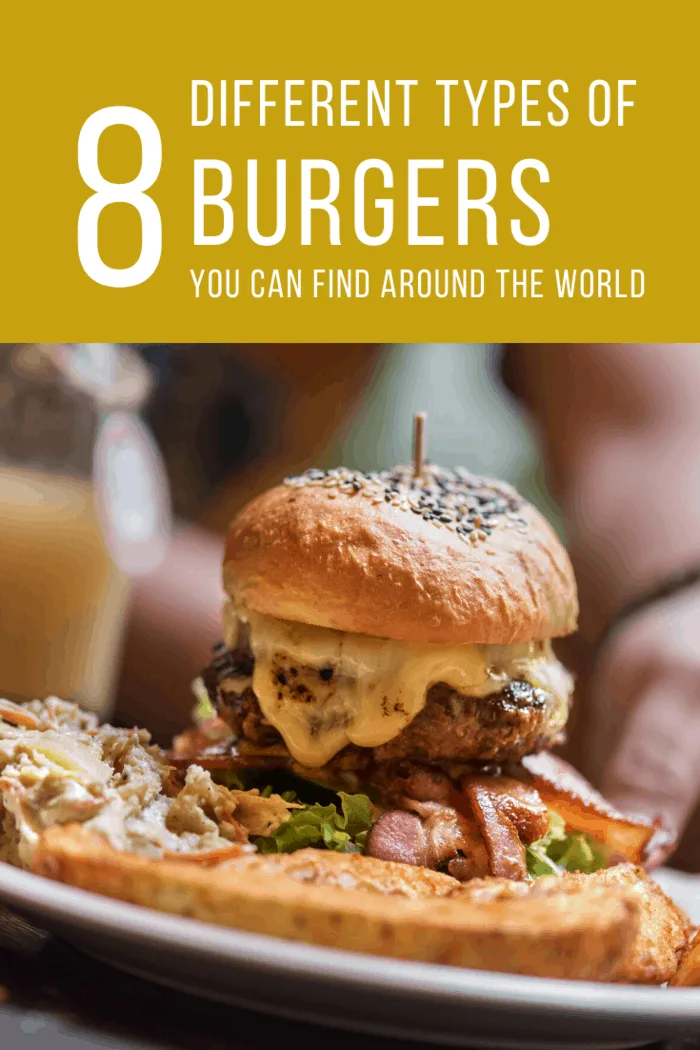 Hamburg Steak
Our next stop is in Germany.
Here, you'll discover the Hamburg Steak Burger.
The Hamburg Steak is a steak patty that's a steak that's been chopped up into small pieces and then formed into a patty.
Unlike the usual hamburger, the Hamburg Steak Burger is served without a bun.
It almost resembles what we know to be the Salsbury Steak.
It's served on a plate with a few vegetables, such as asparagus and baked potatoes.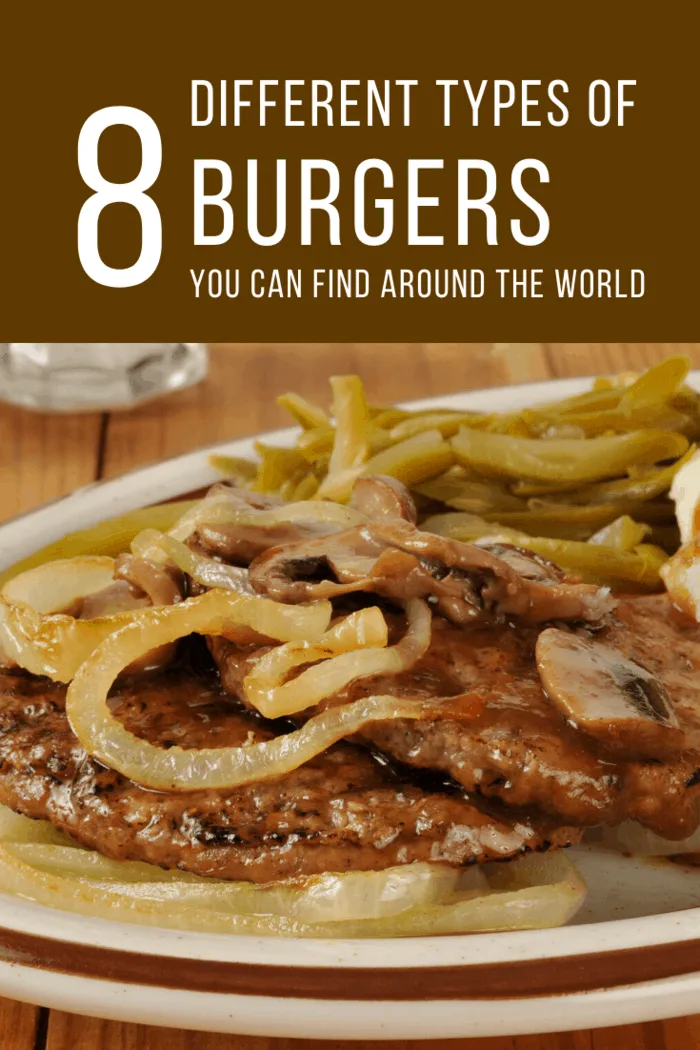 "The Lot" Burger
In Australia, you can enjoy "The Lot" Burger.
"The Lot" Burger is what we would consider a burger with "the works."
This burger, however, has more than the typical tomato, lettuce, onion, and pickle.
"The Lot" Burger comes with all of the toppings listed above and then some.
Some of the other toppings that you'll find on this burger are bacon, a fried egg, sliced beets, and pineapple.
"The Lot" Burger takes "the works" to a whole new level!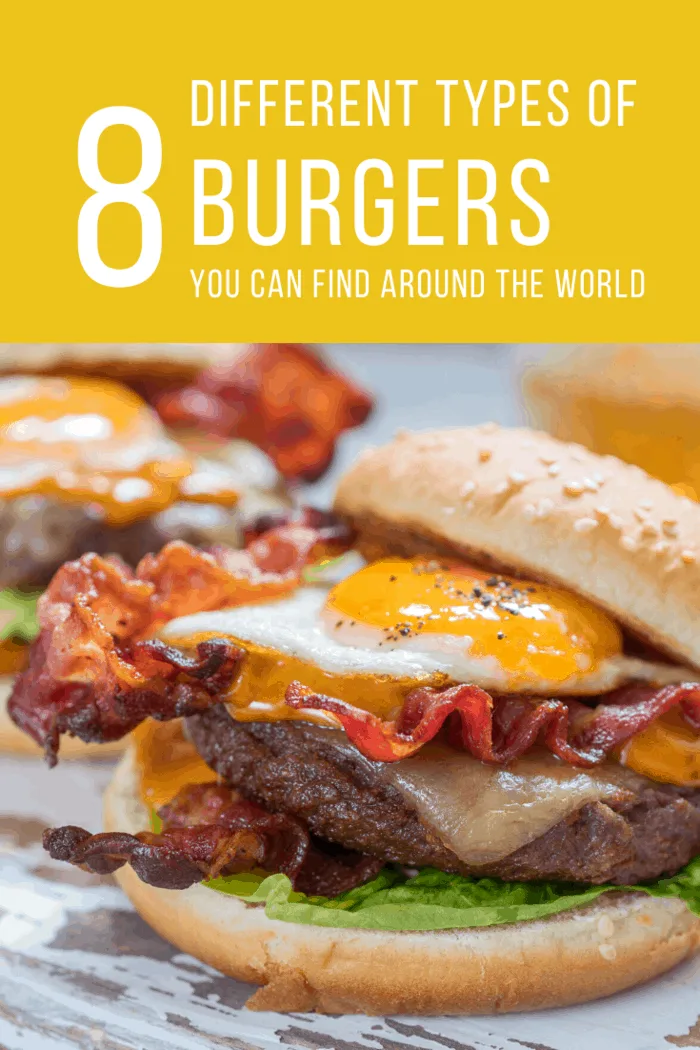 Donkey Burger
This next burger is for those who don't mind walking on the wild side.
The Donkey Burger can be found in China and is famous in the province of Hebei.
No, the Donkey Burger doesn't get its name from the village it became popular in or what it resembles.
This burger is made from ground-up donkey meat.
The bun that the donkey is served on is a layered flatbread (Shao bing) and is most commonly topped off with green peppers or cilantro.
The donkey burger tradition started during the Ming dynasty.
During this time, they decided that they preferred the donkey's flavor over the horse's flavor.
So, if you're too keen on horse meat, then consider trying donkey!
Rice Burgers
Over in Asia, you can find the Rice Burger. Rice Burgers are burgers that use rice as a bun instead of bread.
The patties aren't your typical beef patties either.
Rice burgers come with fried burdock, shrimp fritters, strips of beef, and even fried pork as the patty.
It's like having a delicious rice bowl with your favorite meats without having to use any utensils!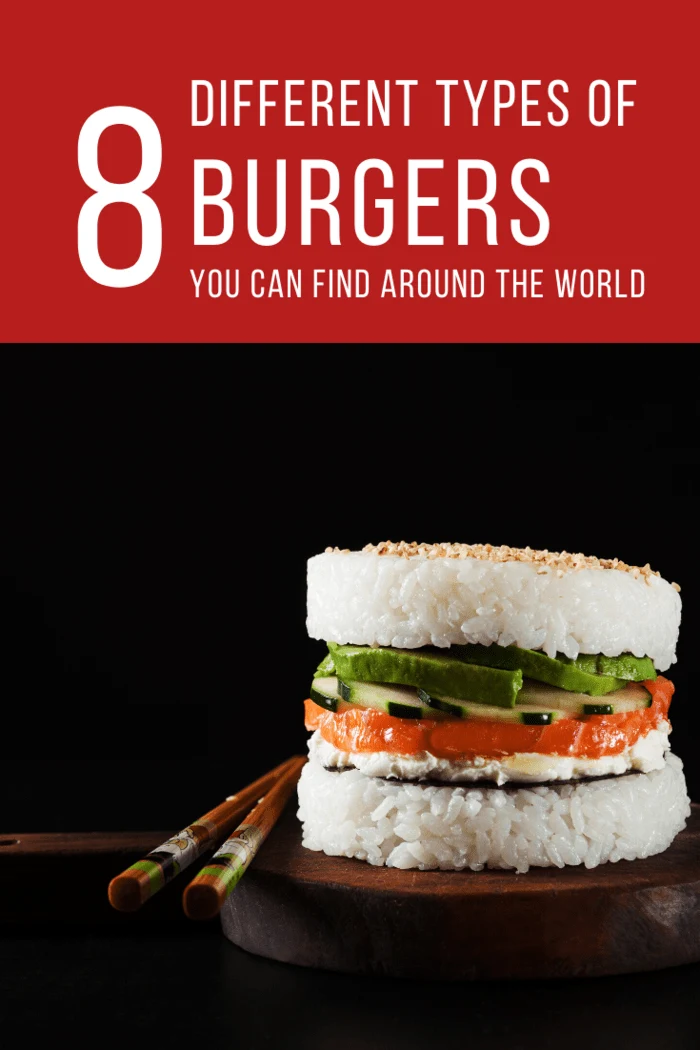 The Impossible Burger
This next burger isn't an actual beef burger, but it's unique enough to make it to our list.
Some of the best burger restaurants provide new and exciting spins of the burger.
This is exactly what the Hard Rock Cafe in Angkor is doing.
The restaurant has various burgers on its menu, but the most unique item is the Impossible burger made with a 100% vegan plant-based patty.
On top of this burger, you'll be greeted with cheddar cheese, lettuce, tomato, and a sizeable crispy onion ring.
It's a more exciting choice than black bean burgers.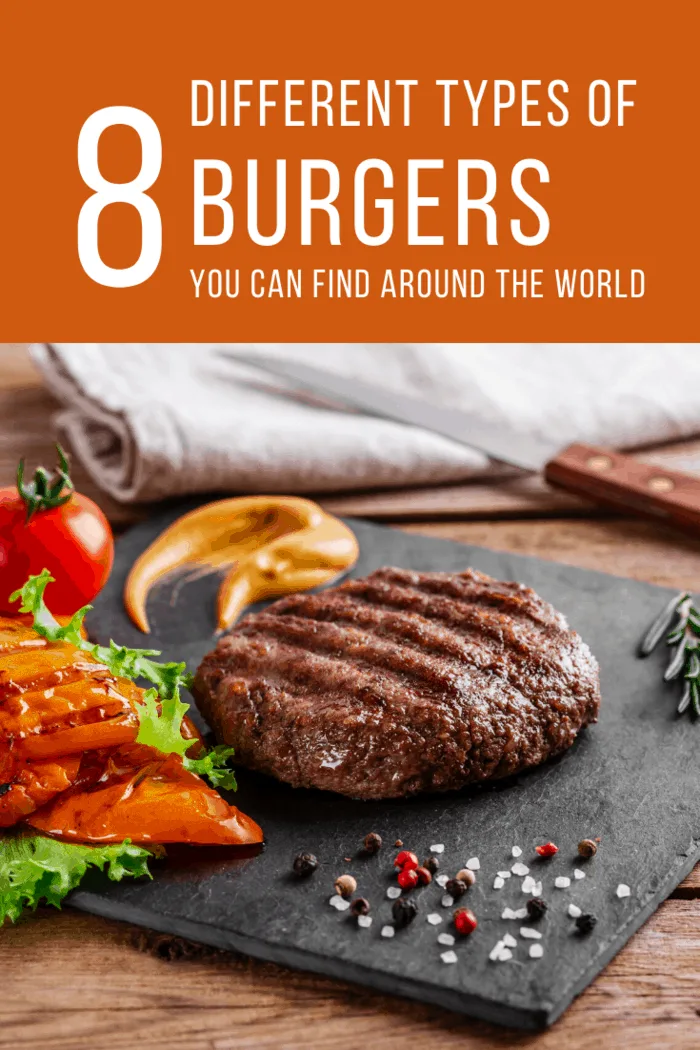 Which Types of Burgers Will You Try?
Don't continue to settle for basic and boring American burgers.
It's time to try out some different types of burgers worldwide.
Which types of burgers will you try?
For more posts similar to this one, be sure to visit us daily!