This blueberry bread recipe is moist and loaded with fresh blueberries! It's like a slice of the best blueberry muffins. the best part, it's an easy recipe that makes some fantastic moist bread packed with juicy berries.

This blueberry bread is delicious and bursting with fruit flavor!
This blueberry loaf is delicious after dinner with some coffee; devour it with butter. Serve it for breakfast.
It tastes best with fresh blueberries, but frozen berries also work well.
Eat it warm from the oven with a little butter.
Toast it the next day for a repeat of deliciousness and juicy blueberries.
I like it toasted and served with my cup of tea.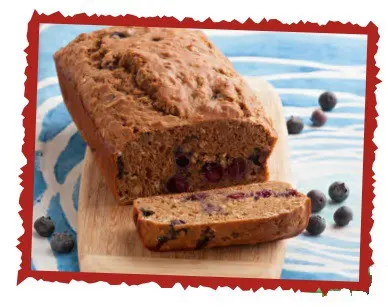 Blueberry Bread Recipe Ingredients:
2 cups flour (whole wheat flour is recommended)
1 cup rolled oats
1/2 cup sugar
1 1/2 teaspoon baking powder
1/2 teaspoon baking soda
1 teaspoon nutmeg
1 tablespoon cinnamon
1/4 teaspoon salt (optional)
1 1/4 cups nonfat milk
1/3 cup low-fat plain Greek yogurt, or sour cream
2 teaspoons vanilla
1 teaspoon grated lemon zest
2 eggs
1 cup fresh blueberries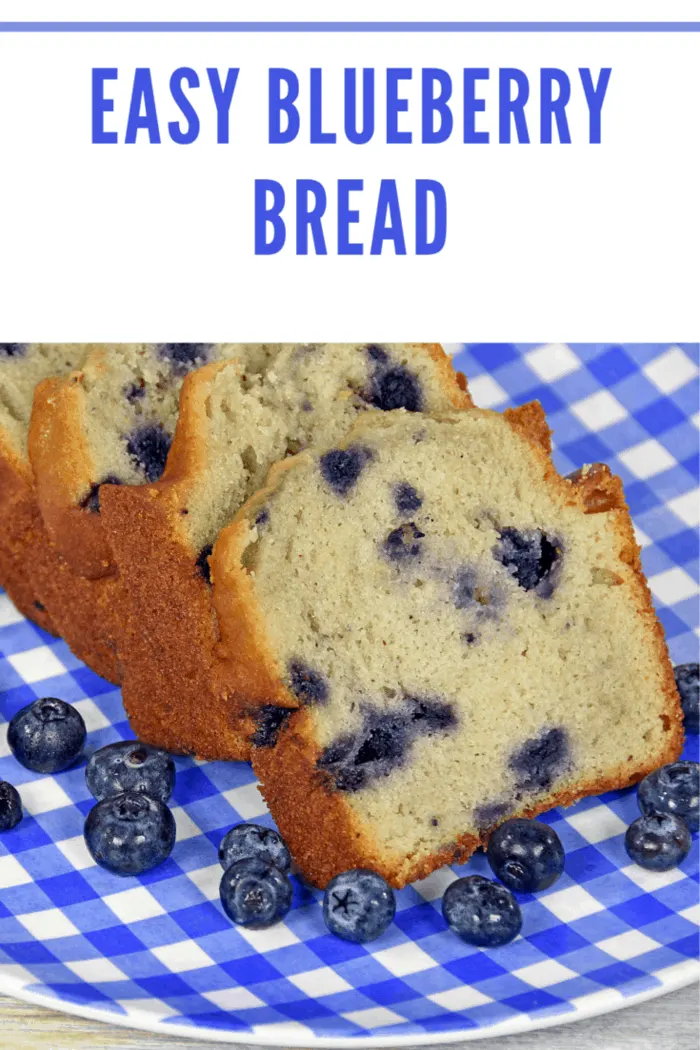 Blueberry Bread Recipe Directions:
Pre-heat oven to 350 F.
In a large bowl, combine the dry ingredients: flour, oats, sugar, baking
powder, baking soda, nutmeg, cinnamon, and salt. Mix well.
In a small bowl, combine the wet ingredients: milk, yogurt, vanilla,
lemon peel, and eggs, and blend well by hand or using an electric mixer or hand mixer on low speed; scrape the sides of the bowl as you go to ensure even mixing.
Add the wet mixture to the dry ingredients; stir just until the dry ingredients are moistened.
Gently fold in blueberries.
Pour batter into greased 9"×5"-inch loaf pan.
Baking Time is 40-50 minutes, or until a toothpick is inserted into the center and comes out clean in preheated oven on the center rack.
Cool 10 minutes; remove from pan. Cool completely on a wire rack.
Remember to let it cool completely before wrapping it with plastic wrap to store.
I hope you enjoy this great recipe.