The opinions in this article are my own. I do not work for, or with, any brand mentioned in this article, nor do
I have any official relationship with them. I have a relationship with GigaSavvy, for whom I create original editorial content.
If you and your family are struggling to keep up with healthcare costs, you're not alone. Some avoid doctors, others who dole out thousands from their own pockets to cover unexpected medical costs. There has to be a happy medium. We all want our families to be healthy. Listed below are the top five easy healthy Life Habits.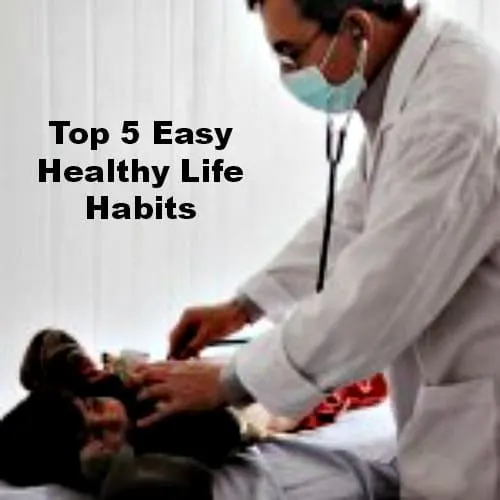 Eat Right
How many times have you heard someone say this? Probably too many times because the best way to ensure your and your family's health is by leading a healthy lifestyle. It's the only proven method that has stood the test of time over and over again. Fill your diet with plenty of fresh fruits and vegetables and avoid those delicious evils like fat and sugar. Give up on processed, store-bought food, too. They're full of chemicals but lack any of the necessary nutrients to keep us healthy. Eating healthy will have benefits for your entire life, so there's no reason not to eat a healthy and fresh diet.
Exercise
In addition to eating right, experts also say that everyone should engage in at least 30 minutes of sweat-producing exercise every day. Your kids learn by following you, so there's no better time to start teaching them the simple value of eating right and exercising than now. Take a walk with the family and dog, go on a hike, ride your bikes to the park, play soccer in the backyard. On rainy days, use Wii Fit. Do anything that gets the family up and moving at least once a day.
Love Yourself
Think about how simple this is…Love yourself. How do you feel about yourself on a scale of 1-10? Identify the things you love about yourself and those habits or characteristics you do not love, and create a game plan. Maybe it's about leaving yourself notes with reminders on how beautiful you are how kind you are to others.
Purge the Negative
A positive mind is important for good health and well-being. Examine the people around you. Are there toxic people that hold you down or make you feel less than you deserve? Critical and negative people take their toll. This is true with the thoughts we have about ourselves. Focus on the positive in your life and surround yourself with that energy.
Learn Your Limits
In the mornings, when I log on to my computer at work, I am greeted by a quote on my boss' chat: "Stress is when your mouth says, "Sure, no problem," and your gut says, "No Way!" We all tend to take on more than we should. Know your limits and stick to them. It's okay to say, "I'd love to, but right now, my schedule is full."
By implementing these simple lifestyle tips, you'll discover a healthier, happier you. A healthier, happier you means your body will likely abandon you and become sick or tired. What are your lifestyle tips to staying healthy?