If the pandemic were a movie, it would definitely be a tragedy. While we know deep in our hearts that someday we can overcome the virus, it's still a heavy burden on our shoulders as we speak. With families all over America experiencing grief, it seems the light at the end of the tunnel is still farther down the road. The pile of bodies has reached a staggering number: 2,000 fatalities on average per day. It's no accident everyone is in a somber mood.
Certainly, having fun outside the house is getting a breath of fresh air. With all the pressure bottled in as we spent months hunkered down inside, enjoying a bit of the sun should be timely. And yes, there might be no better way to do this than having a barbecue cookout in your yard. Better yet, you can enjoy the company of friends to stir fun and excitement.
The good news is CDC has served its guidelines on how to do a cookout gathering. That should be your cue. It's high time you let the fun begin. If you're worried you'd fall short, fret not. Here's some expert advice to get your small party going. Of course, when you're with friends and family, a little bonding can go a long way even when done with some distance, not to mention wearing a mask.
Prep Food Ahead of Time
Call it inviting your guests' appetite. But prepping food well ahead of time can certainly go a long way in having an amazing BBQ party. Make sure you do this before your first guest shows up at the door.
Far too often, you'd realize that you need something on the table when it's already too late. It seems our minds are actually toying with us. But unless you want to press the panic button always, setting up things well before guests arrive should be the way to go.
The top of this list is to ensure your good is ready to go on that clean grill. Also, side dishes should already be assembled before guests arrive. Take note that doing so will allow you to see possible loopholes in your BBQ party. Do you have ample sauce? How about your tomatoes?
Additionally, this also means your grill is all set. You may have to factor repairs and parts missing days ahead if not. For instance, countless American families have trusted Lynx as a top-notch, reliable grill brand. Making sure you procure Lynx BBQ parts well ahead of time should therefore be wise. That way, you won't have to deal with stress when the guests start strutting in.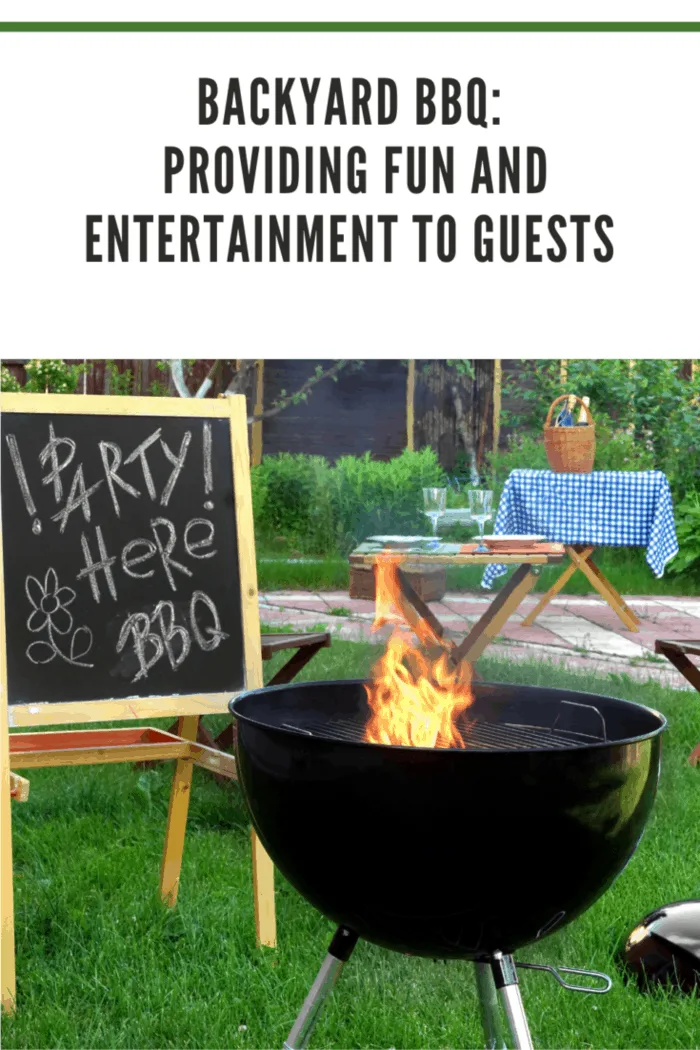 Store Ample Alcohol or Propane
Yes, your materials matter. Chances are you're going to have a heart attack when you find out you forgot to buy ample rounds of charcoal. So the trick of the trade is to triple-check your supplies. Do you have ample gas in your propane tank? You don't want to be running to the gas station in the middle of your garden party, right?
A good way for you to not forget is to write things down well ahead of time. That should certainly help you keep everything in order.
Side Dishes Galore
It would be nice if everyone pitches in. The party should be a lot more exciting if everyone brings a side dish of their choosing. Better yet, let them bring desserts, too. Try it. You may feel uncomfortable asking people to bring side dishes. But wait till you see how sumptuous the food they brought is.
Make the Most of Outside Lights
There's something about lights that speak of magic and mystery. So set things up a day or two before. Have some outdoor lights to spice your event. If you have tiki torches, it surely would be nice. It's like being out on the beach.
Cool Drinks Ahead of Time
Nothing starts a conversation better than barbecue and beer. It can surely make the event all the more exciting. Of course, the trick of the trade is to keep them cold ahead of time. A cooler pre-stocked with ice should be best to cool your bottles ahead of time. Just don't forget to include kid-friendly drinks such as juice, mineral water, and what-not.
Set Up Games for Kids
As summer is here, kids will definitely want to run and horse around. So prep ahead of time. Set up outdoor games that are proven to excite everyone. A good example is Twister and corn hole. When you entertain the kids, don't fret. Pretty sure the adults will follow their lead and roll in the ground laughing.
With these ideas, you can set up a BBQ party in your backyard without worrying about losing excitement. Remember to take measures that will protect each individual attending the gathering.
---
Resources:
https://www.cnbc.com/2020/12/05/covid-is-killing-more-than-2000-people-a-day-in-the-us-as-infections-surge.html