October 5 is coming soon…the day when more babies are born than any other on the calendar; blame it on New Years! Baby Showers are being planned, and every hostess wants to throw a unique Baby Shower.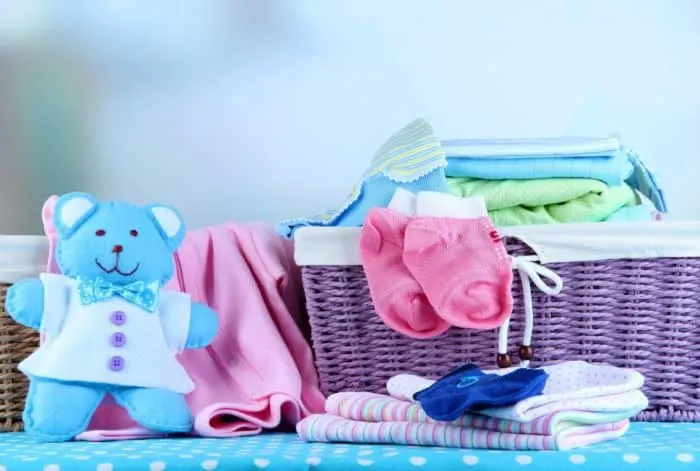 1. Use your Imagination!
Have a pre-party with your girlfriends and create the baby shower invitations together or design bingo cards for a game.
Create centerpieces like a
diaper cake
or floral arrangement. Bake up a storm and freeze what you can to ease stress.
2. Serve beverages in baby bottles and use baby bibs or burp cloths as napkins.
Then wash them and send them home with the Guest of Honor.
It's a great start to welcoming her precious one.
3. Establish a Theme.
Tried and true pink and blue; or centered around a season (li'l pumpkin, a snow princess, etc.)
Make it your own, and have fun!
4. Let others help!
Delegate when someone offers to help or call on a friend who knows some awesome games!
Making it a multi-person affair gives your party flair!
5. Get a Great Location!
Nothing is worse than too many people in a small space or too few in a large one.
Make it intimate and comfortable.
6.) Ask the guest of honor if there is a gift registry—
this is useful to include on the baby shower invitations for those guests who may need insight on a nursery theme, needs, or taste.
7.) By a blank journal and have each guest dedicate a page
This allows guests to gift the baby a story about the Guest of Honor or some thoughtful advice to the new mom-to-be.
8.) If the Guest of Honor has children, make it a Mommy and Me Shower.
The best shower I ever had was when my child came with me, and the games were geared for Mommy and Me Teams.
We played a game where we had to guess the candy bar (melted in baby diapers) and one of the team's small partners exclaimed, "That poop steamed up my glasses"!
The kiddos and I took pictures together (they shoved balloons up their shirt and resembled a pregnant me.
9.) Host a "Get it together" Shower.
Host the shower at the Guest of Honors home and work together assembling baby furniture, painting, and finalizing the nursery.
It's a great way to share the excitement and help new parents.
Ask first to see if there is a need, of course!
10.) Make your shower a Bring a Dinner.
Here, each guest prepares a main entree that can be frozen and gives it to the guest of honor to ease that first week or so when the baby comes home.
I hosted one of these, a blessing to the new Mom.
Her family had food for one month, which was relaxing for them all!
Mostly, make it about the new mom.
Give her something to look forward to and celebrate with her swollen belly and the discomfort associated with the third trimester.
A great resource for ideas is Tiny Prints.
They have a lot of great options, from invitations to birth announcements.
About Tiny Prints;
Tiny Prints helps you get together, keep in touch and share your love—one little card at a time. Tiny Prints was started in 2003 by three friends and a dream. With a shared love of babies and an affinity for beautiful paper, they set out to create a stationery company that would offer the experience of a local boutique with the ease of an online retailer.
Specializing in celebrating all of life's special occasions, we're thrilled to offer a fresh selection of exclusive designs, from birth announcements and baby shower invitations to personal stationery and more, delivered with the best customer service you can find online or in stores.
"I wrote this blog post while participating in the TwitterMoms and Tiny Prints blogging program, making me eligible to get a $50 Tiny Prints Gift Code plus 25 FREE Tiny Prints Greeting cards (valued at $149.75). For more information on how you can participate, click here."