Summer is an exciting time for the movies. My family loves hitting a theater for a new release and one that we're eager to see is "Ant-Man", starring Paul Rudd.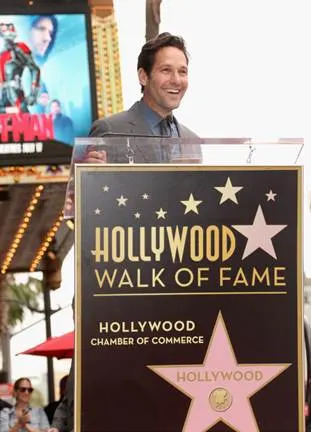 About Paul Rudd
Paul Rudd has long been one of my favorite actors from the first time I saw him in Clueless. He's made me laugh out loud in The 40-Year-Old Virgin, Anchorman: The Legend of Ron Burgundy, Knocked Up , as Mike Hannigan on the NBC sitcom Friends. On July 15, we'll see him as Scott Lang in Ant-Man.
Earlier this month (July 1) Paul Rudd received a star on the Hollywood Walk of Fame. Ant-Man co-star Michael Douglass and Adam Scott spoke at the ceremony.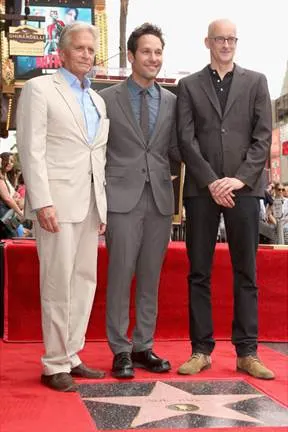 Paul Rudd's Hollywood Star
Rudd's star is next to the El Capitan Theatre on Hollywood Boulevard. It was the 2,554th star installed on the famous sidewalk.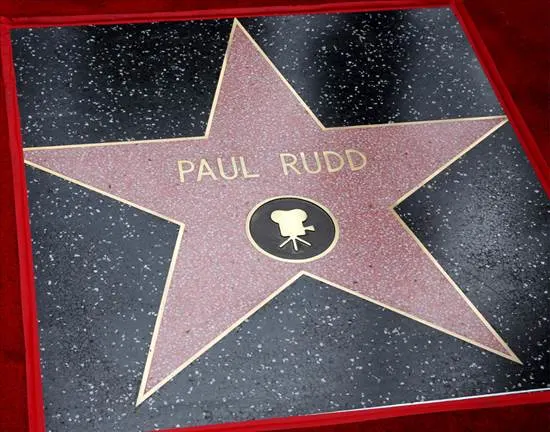 Hollywood Walk of Fame
The Hollywood Walk of Fame is a sidewalk comprised of permanent, five-pointed coral-pink terrazzo and brass stars. Each star is spaced 6 feet. It runs 1.3 miles (15-blocks along Hollywood Boulevard and three blocks of Vine Street). Each star bears the names of a mix of actors, musicians, directors, producers, musical and theatrical groups, fictional characters, and others.
On March 28, 1960, the first permanent star, director Stanley Kramer's, was completed on the easternmost end of the new Walk near the intersection of Hollywood and Gower.
There are 5 categories one can receive a star in:
Classic Film Camera
Television Reciever
Phonograph Record
Radio Microphone
Comedy/Tragey Mask
Gene Autry is the only person to have received a star in all five categories.
Each year an average of 200 nominations are submitted to the Hollywood Chamber of Commerce Walk of Fame Selection Committee. Anyone, including fans, can nominate anyone active in the entertainment field. A nominee or his management must approve the nomination.
Nominees must have a minimum of five years experience in the category for which they are nominated and a history of "charitable contributions".
If you can't go to Hollywood to tour the Hollywood Walk of Fame and see Paul Rudd's Star, catch him on July 17 in Ant-man.
Ant-Man SYNOPSIS:
The next evolution of the Marvel Cinematic Universe brings a founding member of The Avengers to the big screen for the first time with Marvel Studios' "Ant-Man." Armed with the astonishing ability to shrink in scale but increase in strength, master thief Scott Lang must embrace his inner-hero and help his mentor, Dr. Hank Pym, protect the secret behind his spectacular Ant-Man suit from a new generation of towering threats. Against seemingly insurmountable obstacles, Pym and Lang must plan and pull off a heist that will save the world.
Marvel's "Ant-Man" stars Paul Rudd as Scott Lang, aka Ant-Man, Evangeline Lilly as Hope van Dyne, Corey Stoll as Darren Cross aka Yellowjacket, Bobby Cannavale as Paxton, Michael Peña as Luis, Tip "T.I." Harris as Dave, Wood Harris as Gale, Judy Greer as Maggie, David Dastmalchian as Kurt, and Michael Douglas as Dr. Hank Pym. Directed by Peyton Reed and produced by Kevin Feige, p.g.a., Marvel's "Ant-Man" delivers a high-stakes, tension-filled adventure on July 17, 2015.