I received AltoViva in exchange for an honest review. All opinions are my own.
As I have grown older, I have come to realize the importance of supplements. I know that no matter how much I strive for balanced nutrition, I'm going to be lacking somewhere. Recently I had the opportunity to try AltoViva, and immune support formulated for my specific blood type.

You'll need to know your blood type. If you don't, AltoViva offers a test kit that you can do in the privacy of your home for right around $10.
I admit I shrugged over the whole blood type theory. It's what makes AltoVia stand out from other products. Each blood type requires more or less various health-promoting supplements. Their website is an interesting read, discussing how different we all are and what we need to keep our bodies working at the highest level. They created a product that gets our gut healthy, so other supplements can work effectively.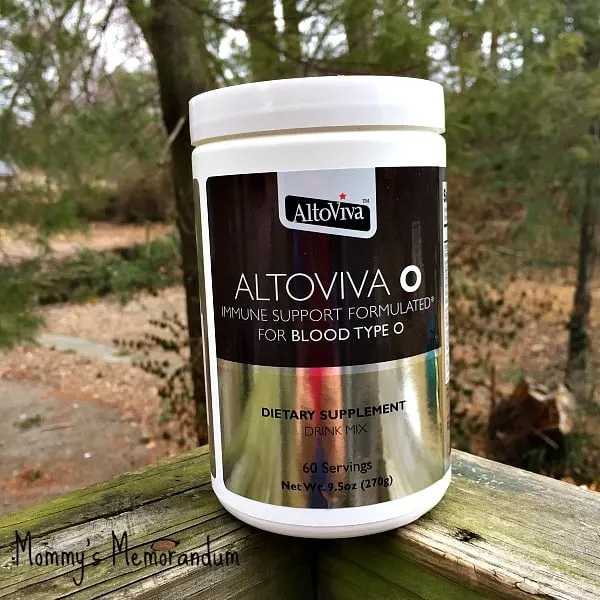 AltoViva Supplements is formulated to provide the following supplements:
Synbiotics: Probiotics + prebiotics to support digestive health and a healthy immune system
Multivitamin and mineral blend to promote healthy energy and vitality
Enzymes and amino acids to support cellular health
Herbal and antioxidant whole food extracts to help maintain whole body wellness and a healthy aging process
I know the difference gut health makes. I know that a healthy gut makes us healthier overall.
When my AltoViva arrived, I gave it a go. Within a few days, I had more energy, and I was, for the first time in a very long time, "regular."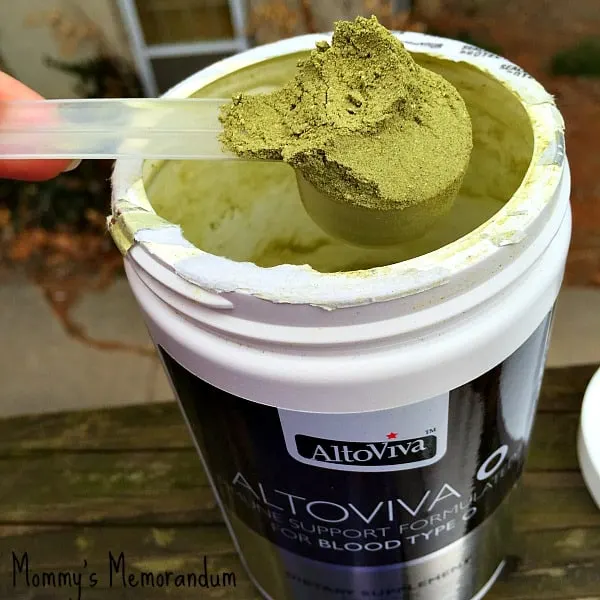 One thing I found unique about AltoViva is that it's a powder. You mix it with your favorite juice. I add it to a small glass of juice in the morning and then again at night time. Initially, I found it a bit difficult to dissolve, but when I added it to my shaker cup it was a cinch!
It's been three weeks, and I'm feeling better. I have better energy and feel a better relationship with my body.
Learn out more about AltoViva how your blood type comes into play for a more effective supplement on their website. Follow along on social media by following the hashtag #AltoViva.
Save $50 when you purchase AltoViva with Coupon Code GoodHealth – The price after coupon is $99.99 – Code is valid through 2/28/15.