Weighing scales are used in homes and businesses for weighing different materials. Individuals use weighing scales at home to measure their body weight, while store owners use them to weigh the products or materials they sell. In this post, we will know about smart scales for weight tracking.
People are using weighing scales to monitor their body weight for decades. The present-day scales are smart scales and tell you more than body weight. They help you monitor your heartbeat, pulse rate, steps you run, and calories burned in an exercise session. We share the best smart scales and analyzers that you can use to track your weight at home.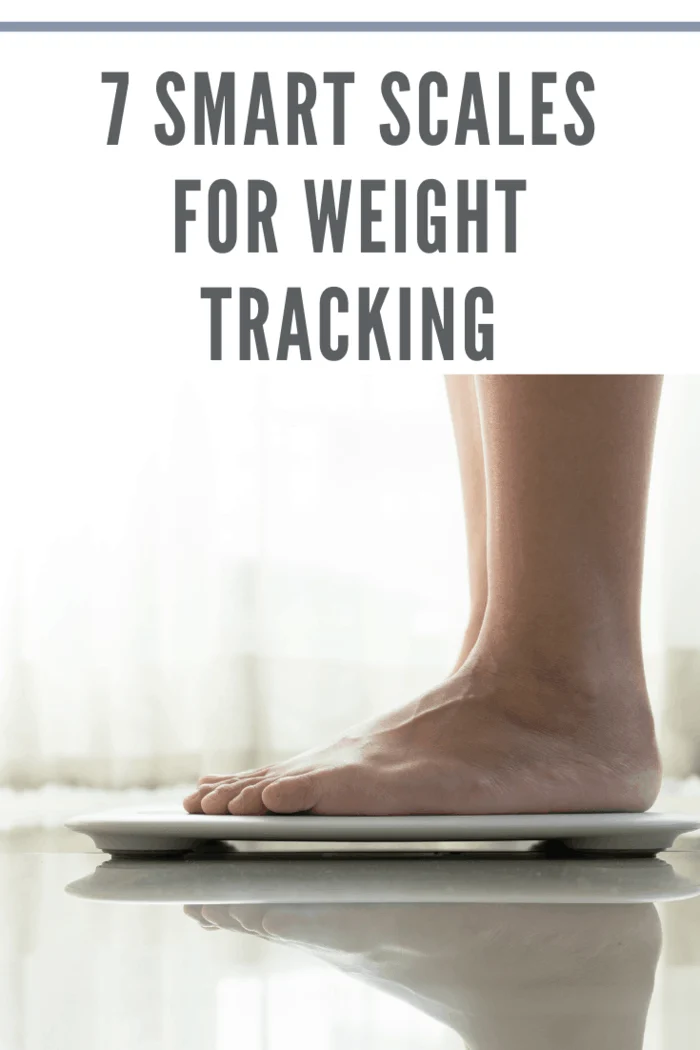 Fitbit Aria Air
The Fitbit Aria Air is an affordable variant of the Aria 2. The scale uses Bluetooth connectivity to sync its data with the Fitbit mobile app. It also offers a graph to make weight tracking easy and monitor your progress on your weight loss or weight gain journey. You can track your weight and body mass index using this scale. If you upgrade to Aria 2, you will get more features. Although this is not the most robust weighing scale in terms of features, it is the best option if you want a good quality scale at an affordable price.
Eufy Smart Scale
It is considered one of the best smart scales available in the market. Eufy has proven that you don't need to pay much to buy a premium-quality weighing scale. This scale is priced under $30, allowing you to monitor the matrices like body weight, BMI, BMR, muscle mass, bone mass, and many other things. It has an app that allows you to store data and benchmark your stats with other app users. The scale allows 16 people to use it, which is likely more than a user will ever need.
Fitbit Aria 2
The smart scale is another best way to monitor your health as full. Fitbit Aria 2 offers you a full insight into your health and fitness by connecting to its official app. You can monitor your body fat percentage and lean mass using the Fitbit Aria 2. Also, your weight and other stats will be available on the Fitbit app, which you can use to monitor your fitness over time.
Renpho Smart Body-fat Scale.
The Renpho smart body fat scale is a great option for individuals looking for a scale within a low budget. With this scale, you can measure your weight and estimate your body's muscle and fat composition. You can sync the data to your phone through Bluetooth connectivity.
The scale comes with the Renpho app for Android and iOS users, using which you can track all your data measured on the scale. Not only the Renpho app, but you can sync the scale with the Google Apple and Samsung Health Apps. If you use the scale where you don't have your phone near you, it will save the measured data until the next time you connect your phone.
Withings Body + Smart Scale
Withings Body + Smart Scale uses WiFi to sync the user data with its HealthMate app automatically. From there, you can sync your data with over 100 health and fitness apps, including Apple Health, Google Fit, and Fitbit. Health Mate also allows you to set a target weight and includes a nutrition tracker that can be synced with MyFitnessPal, LoseIt, and other food-tracking apps.
In addition to accurately and precisely measuring weight, Withings Body + will perform an entire anatomy scan to estimate body fat, muscle, water percentage, and bone mass. You can save this data for up to eight users in one account. Withings also offers a cheaper model without body structure features.
Withings Body + automatically detects who is standing on it using previous data and will sync measurements with the correct user profile as soon as someone steps on it. The scale also includes a baby mode to accurately measure your family's youngest members and track pregnancy progression. It does everything, and this scale will also tell you how today's weather will be.
Greater Goods Smart Scale
The Greater Goods Smart Scale uses WiFi for synching data to its mobile app. After setting it up, you don't have to worry about having to pass to weigh your phone. This scale will sync with eight different profiles as soon as your data is calculated. You can also use this scale with other apps like Google Fit, Apple Health, MyFitnessPal, FitBit, and UnderAmour.
It comes with four weight sensors to ensure the high accuracy of results. This scale also scans the body composition of your muscle/bone mass, water weight, body fat, and BMI.
Withings Body Cardio Scale
You should get the Withings body cardio scale if you want one of the best-looking smart scales. In addition to monitoring your fitness and weight, it also improves the visual appeal of your bathroom. When the scale was launched, it had a special feature known as pulse wave velocity that was used to measure the stiffness of the aorta, which is related to severe health issues.
However, at the beginning of 2018, the FDA asked the manufacturer company to remove the device's pulse wave velocity feature. The scale now comes without this feature and has lost many benefits. However, it comes with a premium design, and you can use it to measure your weight, body fat, and heart rate.
The body cardio scale might be a bit expensive if you compare its price and features with other scales available in the market. If you really prefer its design and are not concerned much about the features, you can buy the body cardio scale to monitor your fitness at home.
Millennium Mechatronics offers a wide range of weighing scales for home and commercial use in Australia. They have been offering weighing solutions to corporates and industries for 25 years. With such vast experience in offering products and services, it is a company you can trust for your business in Australia.
Final Words
These were some of the best smart scales for weight tracking. Whether you are a fitness enthusiast or want to gain or lose weight, you can monitor your weight and fitness with these scales. Most of these devices are waterproof weighing scales. So, you can use them in any area of your house without the risk of moisture or water splashes.