One of the sweetest memories we all hold tightly and never want to lose is those of our families. These are people we've grown up with through thick and thin and through triumphs and trials.
After some years, independence sets in, and everyone has to move out of this warmth, either for studies, work, or marriage. Before leaving, you can consider having a lovely family portrait to remind you that these members live in your heart.
To help you make elegant family portraits, we've prepared ten incredible family portrait ideas. So, if you're the kind who loves photos, you'll probably find this article helpful.
Read along!
1. Clothing Ideas
Matching outfits is an old-school way of doing things. Why not choose to complement outfits with the same color shed and achieve a charming look? Alternatively, you can consider taking the opposite road by having your members put on outfits that do not have the slightest resemblance. Let the difference come in in style, color, casual vs. formal, or any other contrasting look. This difference will look great and give a more vivid portrait.
2. Grouping your Subjects ~ The Triangular Way
When shooting group photos of local newspapers or sports teams, the subjects are always grouped in a straight row. This grouping is easy when working with 20+ people. Since you're way fewer than this, you can consider grouping your members in a triangular or diagonal line. While doing so, consider each member's height. Some sit, others kneel, and others stand and configure unique poses that will put the members on different heights. This gives lovely photos without the stiff rows.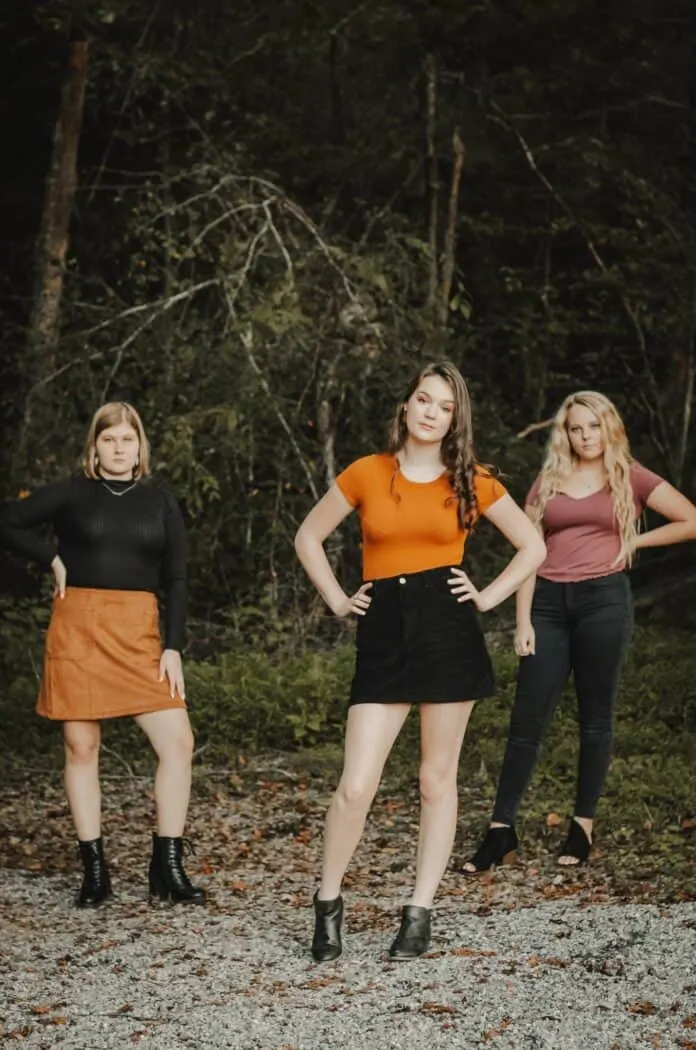 3. Don't Forget your Family Pets
Besides the two-legged members, your family consists of four-legged or feathery friends you don't want to forget. Incorporating pets is a lovely way of creating a portrait that goes beyond traditional photos. If you realize that photographing your active pet is particularly difficult, consider shooting at a pet-friendly location and let the experts at Perfocal take the challenging photos. Or, if you've all set your heart on a particular spot but your pet is becoming fuzzy, plan a fun activity for it so that it doesn't become fidgety or distracting during a shoot.
4. Levitation
Do you ever come across family portraits that are "lighter" and "larger" than life? Levitation is the secret!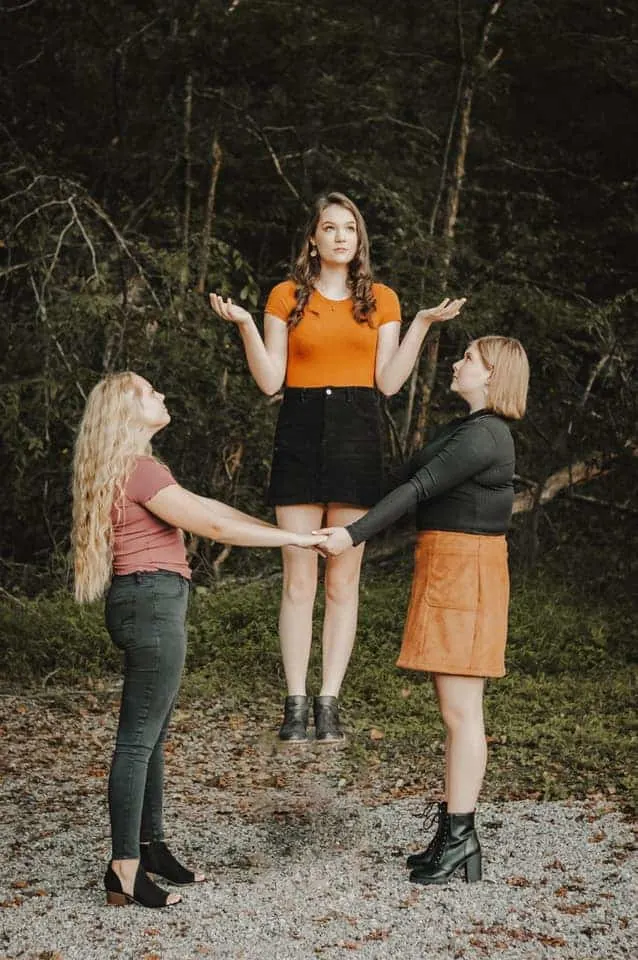 5. Encourage Fun, Play, and Interaction
Shooting seated poses are just fine, though dull. Get candid, as emphasized at Business Insider, if you want a more dynamic and exciting portrait idea. The technique is most favorable to the active family members who'll make the photo look fun. A good example is having your members walk down a path for a casual photo. Or they may prefer playing instruments together, tossing a ball, or spending their day at the shores. Let the kids surprise the parents and put in some acting.
6. Halloween + The Dark Side
Be sure to spice up some generic poses and have your members wearing iconic masks. Do not be boring! After all, the dark side never looks so warm.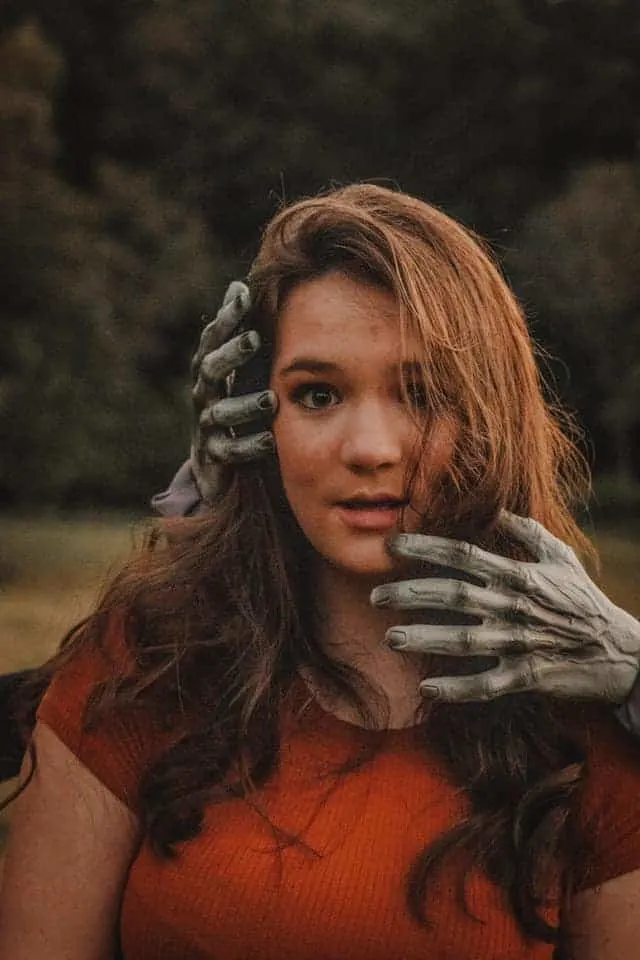 7. Props add in Some Creativity
Props serve as an excellent way of sparking ideas. It would help if you started thinking of some creative props that speak to your family as a whole. It could be something to spell out F-A-M-I-L-Y or holding out letters to spell L-O-V-E. Seasons can also be a great way of finding prop inspiration. If you're shooting during fall, incorporate pumpkins or fall leaves. If shooting during autumn, don't forget to have an autumn-colored jacket or even blanket.
8. Capture the Golden Hours
It would help if you now started thinking of when to capture the family photos. Golden hours are easier to shoot than trying to get shots on a hot sunny day. Examples of golden hours include before the setting of the sunsets. At this time, the sun is usually low in the sky, creating directional lighting. Small families can use reflectors to bounce the light back and out, whereas larger families can go for an off-camera flash. If you have access to a yacht, that would be great! Yacht photoshoot with family on a sunset color is super dope.
9. Composite Portrait
How about performing this magic trick? Arrange your members from the youngest to the eldest and see what comes out of it.
10. Candid Photos just at the comfort of your Home
Many families desire to approach photos more casually. This is a good idea that doesn't involve an over-photoshopped portrait that looks so plastic. Having candid family photos is what is termed "lifestyle photography." Such images are best if taken in the house or a central location familiar to most family members, as a family far or favorite park. Forget about the traditional studio backgrounds and stiff poses. Instead, let your family members smile, laugh, and chat together.
Conclusion
Re-creating a family photo needn't be a daunting affair. The list above contains DIY ideas that are cheap, authentic, and creative. You can as well employ the old-fashioned family portrait ideas and capture the love of your family members as long as your photos tell a story.
____
Resources: