Why can installing an air humidifier be beneficial for your child's room? Learn 5 benefits of humidifier for kids.A humidifier will help your baby stay healthy, and the air in their place will also be healthier.
A humidifier helps fight or prevent specific ailments in the child. It also allows him to breathe better. Without further due, find more explanation below.
Many studies show that the air's ideal humidity level in a home is between 30% and 50%, but it should be closer to 50% for a kid. Likewise, when the heating is on in winter, the air in your house or apartment can quickly dry out. A significant advantage of installing a humidifier in your kid's room is that it will prevent the air from becoming too dry. It comes in very handy in winter, when the air in your home can get too dry due to your heater being on all the time. It is best to get a humidifier installed before winter to prevent this from happening.
According to Smile HVAC Service – among the various inconveniences caused by top-dry indoor air, there are several potentially troublesome conditions for a kid or young child:
Nasal and sinus irritation;
Sore throat;
Cough;
Respiratory infections;
Asthmatic attacks;
Dry skin;
These conditions can disrupt sleep and prevent a kid from falling asleep properly.
5 Benefits of Humidifiers for Kids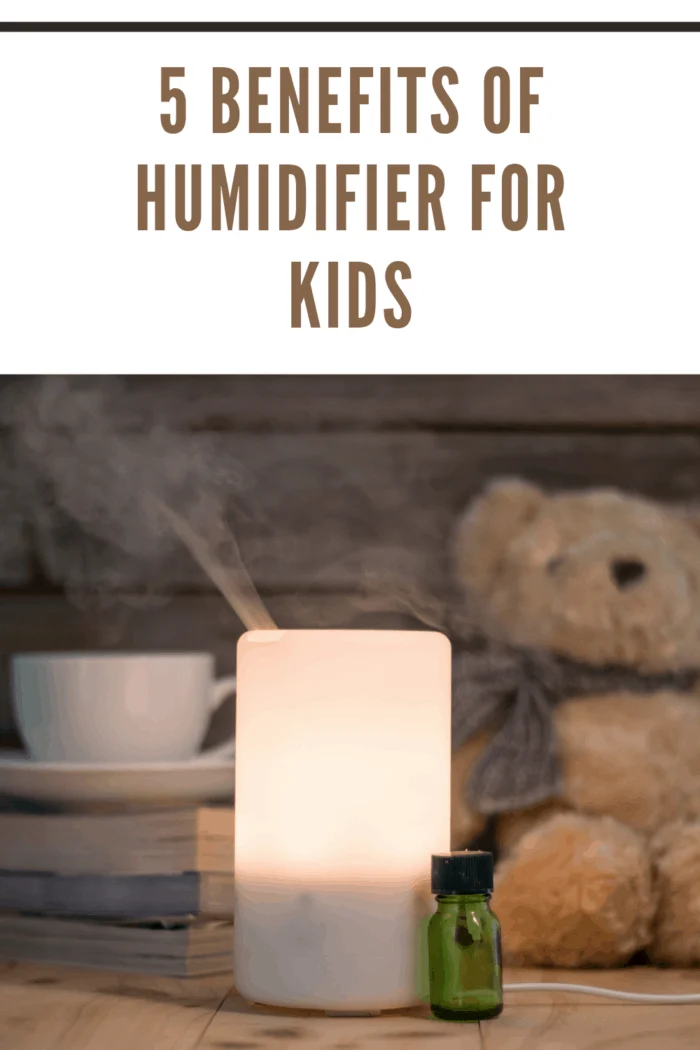 A humidifier will help naturally relieve your child by:
Preventing cold symptoms;
Thinning the mucus to expel it more easily;
Soothing dry throat to reduce the severity of cough;
Moistening the nasal passages and sinuses to promote faster healing;
Limiting asthma attacks, eczema, and psoriasis;
Reducing the risk of allergies.
You probably noticed how dry air affects your infant with more frequent throat inflammation, dry sinuses, and a stuffy nose. Since children are much more fragile and can easily get a congested nose, so they can quickly catch infections or viruses during wintertime, a humidifier will add moisture and create ideal breathing problems, allowing your child to sleep in comfort and release mucus build-up.
While it adds moisture to dry air, the humidifier also helps rid your kid of dry, itchy skin. A kid's skin is sensitive to dry environments, which can lead to redness and chapped lips. Dry air can also cause common skin problems like eczema or psoriasis.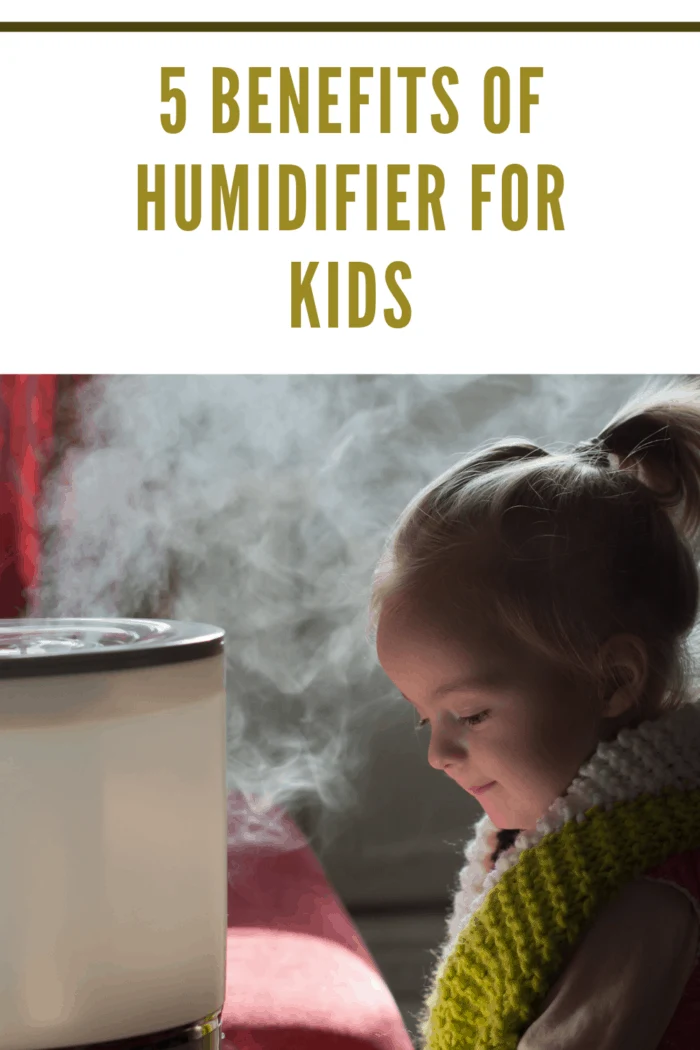 The right type of humidifier can do wonders to your kid's health
There are hot mist humidifiers and cold mist humidifiers (including ultrasonic ones). To choose between these two types for your child's room, make sure to read the following information.
Hot steam humidifiers: potentially dangerous
Some pediatricians encouraged hot mist humidifiers in the past, as the warm air they spread is free of germs. Warm air also helps your kid breathe better by building up mucus and opening his airways.
However, like most parents, we want you to opt for a cool-mist humidifier. This is because the process of boiling a hot mist humidifier makes it potentially dangerous if a child accidentally touches or knocks the device over. The risk of burns is real.
Ultrasonic/cold vapor humidifiers: recommended
Because a cool-mist humidifier does not have a heating element, the air it gives off is cold or at room temperature. Which makes it more secure for use in a child's room. To eliminate bacteria likely to be carried out in the diffused water, the humidifiers with cold vapor generate filters allowing to diffuse water without impurity and risk for the children.
Another critical point: among cool mist humidifiers, there are ultrasonic humidifiers. The latter has the significant advantage of being much quieter than their counterparts, which is great for helping babies (and their parents!) Sleep.
Ultrasonic humidifiers remain the most suitable for a kid's room in terms of use, silence, and safety.
Humidifier Use and maintenance: some precautions to take
Several advantages come with installing a humidifier in your kid's room, but there are many precautions you need to take.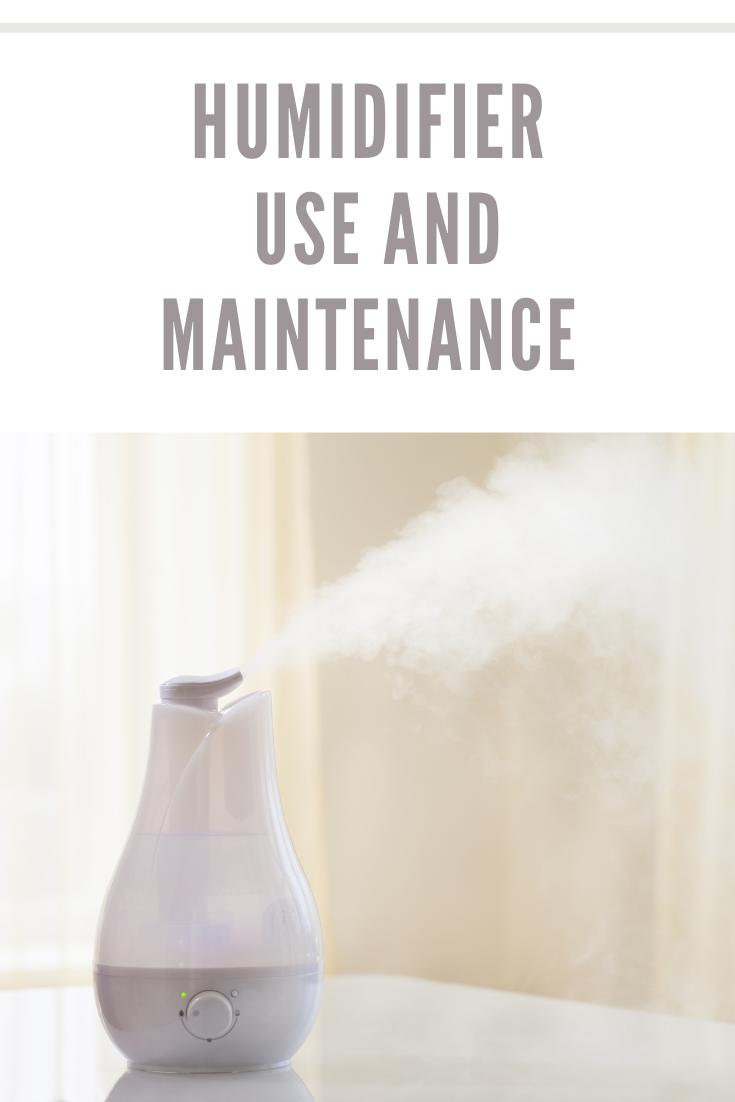 If cleaned regularly, your humidifier can last for years
Humidifiers must be disinfected periodically to prevent mold and bacteria from forming. Keep in mind that mold will cover most damp surfaces in forty-eight hours only. It is, therefore, highly recommended. If you clean your humidifier regularly and the surface around it, it will last you for ages.
A humidifier is 100% safe when installed in the right spot
If you purchase a warm mist humidifier, it is necessary to keep in mind that it may cause burns to your child if they touch it and it falls on them. The hot steam from a humidifier must be kept out of reach of your little one's hands.
In general, install your air humidifier in a place where the child cannot reach it and/or play with it. A humidifier is a live electrical device with a water tank. It can, therefore, present risks in the event of improper handling.
Using distilled can improve both your health and your child's health.
Depending on the area you live in, your tap water might contain mineral fragments. Instead of letting your humidifier blow these minerals into your toddler's room, consider using spring water or distilled water in the tank instead. The use of distilled water will also extend the life of your device. Also, the water in the baby air humidifier must be changed daily to be effective. The humidification device must be maintained impeccably to prevent the proliferation of bacteria. For more safety, make sure that the device is stamped with the NF or CE standard.
If you feel that you have done everything, but the feeling of discomfort persists, especially if your child has breathing problems, you must take him to consult his pediatrician. In most cases, a humidifier can help improve a baby or child's health. However, if it doesn't, your kid may have an illness or medical condition that the humidifier can't resolve. It would be wiser, in that case, to consult with a doctor for your child's safety. It is also advised to consult with him even before installing a humidifier in your child's room to always be on the safe side.