A pre-workout supplement is a multi-ingredient dietary formula designed to boost an individual's fitness and performance and give them the energy they need to power through tough workouts. When it comes to pre-workout supplements, numerous scientific and nutrition-based concepts are diversely followed to enhance athletic performance. That said, each of these concepts has its own reason for why individuals should get a pre-workout supplement and how it should be consumed. On that premise, the following article presents four do's, and one don't for pre-workout formulas.
DO stay hydrated
When it comes to reaping the best benefits of any pre-workout supplement, staying hydrated is the key. As pre-workouts dissolve quickly in water, staying hydrated facilitates the circulation of supplements as well as their absorption by the body.
DO take enough sleep
To maximize the benefits of pre-workouts and be all charged up for a workout session, individuals need to take enough sleep. The truth of the matter is that exercise rhythm and diet pattern are strongly associated with the amount of sleep. That said, sleep is an imperative factor in gaining maximum workout benefits supported by a pre-workout formula.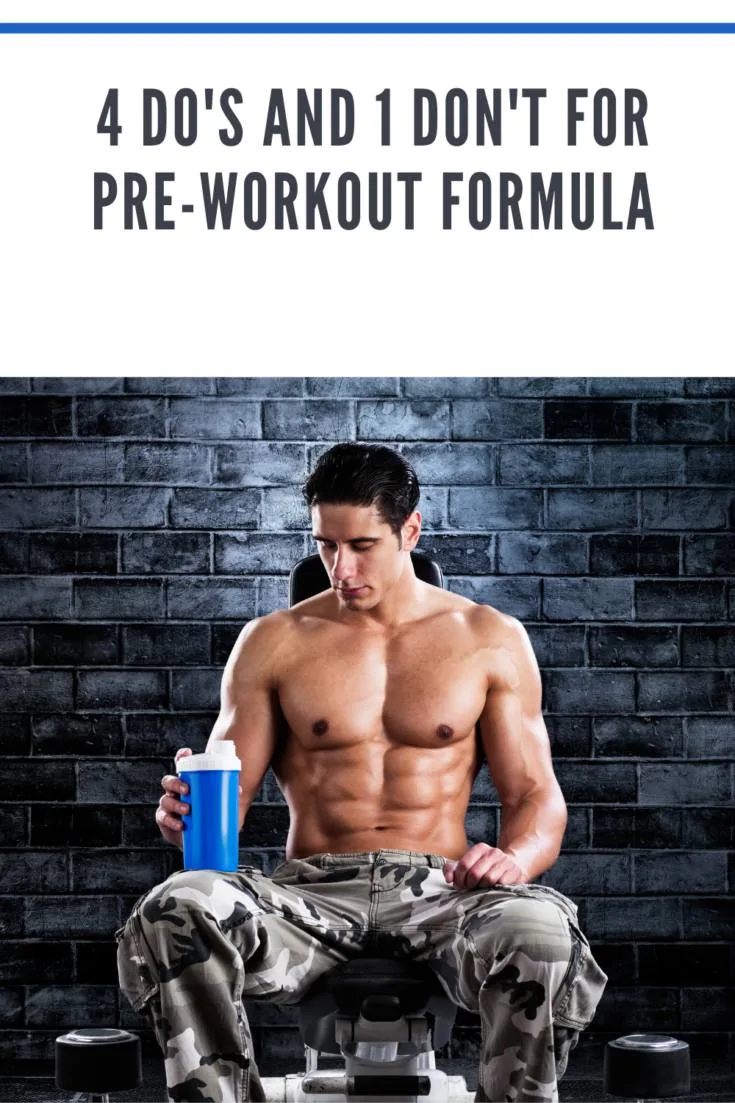 DO know the pre-workout formula
It is wise that individuals know the ingredients of the pre-workout formula they are taking to consume them and gain the maximum benefits from it appropriately. For instance, ingredients such as L-Carnitine and L-Arginine increase the flow of blood, which in turn promotes the availability of nutrients and oxygen to muscles. In addition to enhancing energy output, these ingredients also prevent exhaustion and make the workout routine much smoother.
Caffeine is another ingredient that is present in most pre-workout products. Caffeine stimulates the body's central nervous system, reduces fatigue, and enhances reaction time. Legion Athletics offers a pre-workout without caffeine product that provides similar benefits to the formulas containing caffeine.
According to Legion Athletics, "the caffeine-free pre-workout is a 100% natural stimulant-free pre-workout drink that enhances mood and focus, increases strength and stimulus, and reduces fatigue."
DO take the supplement on an empty stomach
There are a number of diverse opinions of nutrition experts and fitness enthusiasts regarding whether individuals should take their pre-workout supplements on an empty stomach or if it is wiser to consume a certain amount of food beforehand. That said, it is actually of no harm to consume pre-workout formula on an empty stomach since it can facilitate the transportation and absorption of nutrients as well as aid in giving the pre-workout boost necessary to power a workout.
DON'T take the pre-workout at the wrong time
One of the biggest mistakes that individuals make is taking the pre-workout just before entering the gym. In fact, you should take pre-workouts 30 minutes before a workout session to receive the right energy boost.
Individuals should keep in mind all the dos and don'ts of pre-workout formulas. Enough rest, proper supplementation, and regular exercise are key for a healthy lifestyle with desired performance results.