Home renovation activities in Australia skyrocketed over the past year. Australians spent most of their time indoors due to the global pandemic; it also significantly reshaped their preferences around home spaces. This became especially prevalent with the drastic transition into remote working and distance learning, which led to considerable demand in more functional and active areas throughout the household.
The Housing Industry Association (HIA) also forecasted a decline in renovation projects in August 2020, but the exact opposite happened. Moreover, this sudden renovation boom has also helped countless one-stop hardware and building stores, like Tile Importer, on the road to recovery. This trend is expected to continue through the rest of the year, with 2021 considered "the year of the renovation."
Purposeful Designs
During the height of the global pandemic between March and October 2020, Australians were reported to have spent24.6 percent more on hardware, building, and garden supplies than the previous year's same period.
The unfortunate circumstances of the past year have changed how people live in and interact with their homes. This is precisely why home renovations have become such an immense activity over the past year. With remote working and distance learning expected to persist post-pandemic, it's also become a necessity to create more dedicated spaces for daily living.
If you haven't already done some renovation projects of your own, both big and small, then now is a perfect time. The ongoing vaccination roll-out programs have made it much safer to carry out activities like these. To help give you an idea of what to do around your home, here are some of the biggest design trends (BHG), from materials to aesthetic choices.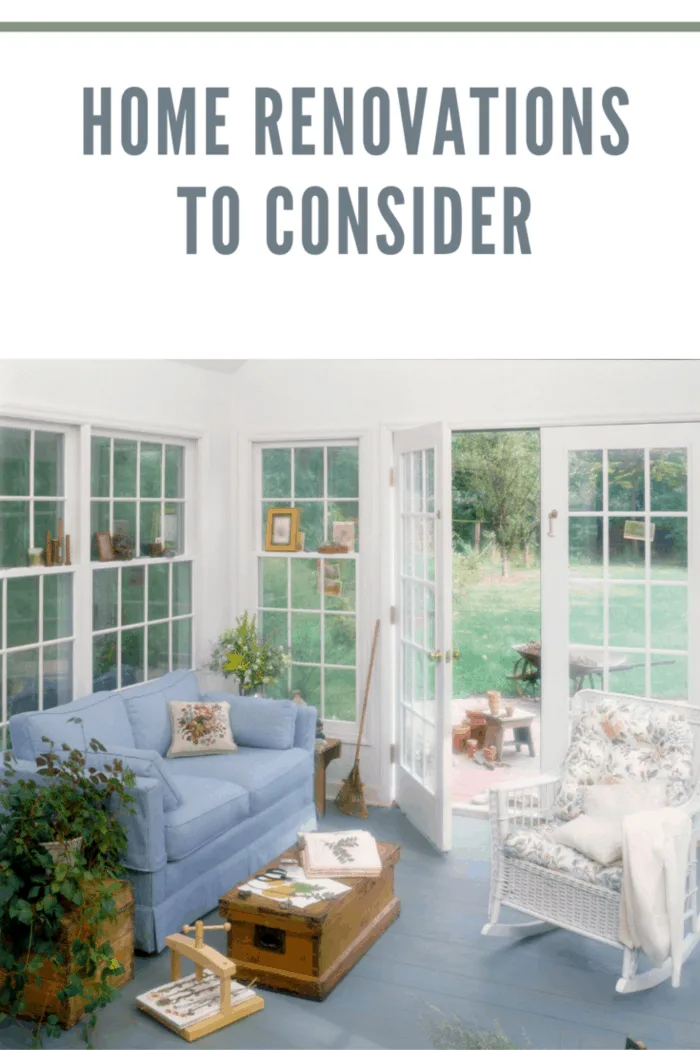 Keeping It Clean
Hygiene is expected to take center stage in home design, especially coming from the context of the health crisis. In this regard, you should consider incorporating many antibacterial materials into your household to limit the risk of transmitting harmful bacteria or viruses significantly.
Easily achieve this through more sophisticated smart home technologies. Automatic washbasin, touch-less flushing toilets, and voice-activated kitchen appliances are some of the most relevant items you should integrate into your home. It's all about reducing unnecessary touchpoints to an absolute minimum to keep everyone in your household safe and healthy.
Naturally Beautiful
After more than a year of being cooped up indoors, many homeowners have also demanded better outdoor spaces. This is why outdoor living is expected to be the most desirable area for home improvements in the coming months.
However, if your home's outdoor space is minimal, you could also choose to incorporate nature indoors. Simply adding more green features will prove to add warmth and character to any space. Moreover, bio-design furniture is also another material expected to make waves in renovation projects, especially as sustainability becomes more influential in design.
Function with the Form
In terms of the general layout of your home, adaptability should be at the forefront. Various spaces around your home should be able to grow and change along with your family's needs. Having shared multi-functional areas while still allowing for separate spaces for each member of your home is crucial.
Every room needs to have more than just a single use, especially with everybody staying at home. Keeping this in mind, many Australians have considered creating multipurpose rooms that will be able to maximize the space within them for any activity or event with family and friends. Non-permanent walls and sliding pocket doors will allow privacy and flexibility, depending on what's called for.
A Personal Haven
Tranquillity will also be a critical design choice for homeowners after the immense amounts of stress and anxiety that the previous year presented. This year is also the perfect opportunity for you to slow down and recover from such a hectic 2020.
You can achieve this through natural textures, forms, and colors that will radiate calmness and serenity. Your home will transform into a sanctuary. Likewise, conscious consumerism is also on the rise. It's becoming increasingly relevant to utilize locally sourced materials from independent shops and small businesses.
Post-pandemic Living
This year is set to be defined by attaining the different house goals of every Australian. Prioritizing your home is the best thing to do right now, even as the post-pandemic world slowly comes into view. Renovation projects have become more than just a coping mechanism; it's a means of elevating your daily living for the immediate future.