Rideshare services like Uber and Lyft have exploded in popularity thanks to their convenience and ease of use. They make commuting a more straightforward affair since they are always available wherever you are and at any time of day. However, there are some downsides to these rideshare services because there have been instances of drivers sexually harassing or sexually assaulting passengers. In many cases, these incidents were conducted by fake drivers pretending to be actual drivers, but there are cases where actual Uber drivers have committed these acts.
When that happens, there are many steps that the passenger can take to get the justice they deserve.
One of them includes filing a complaint against the driver to make sure that they get punished for their behavior and minimize the chances of them harassing or assaulting anyone else.
Another important step is to contact an Uber sexual assault lawyer because they can help you take on the company.
If you were harassed or assaulted by a rideshare driver, then the company that hired them should compensate you for your losses.
However, they will be reluctant to do so, which is why you need an attorney to take them on so that you can get the justice and the compensation that you deserve.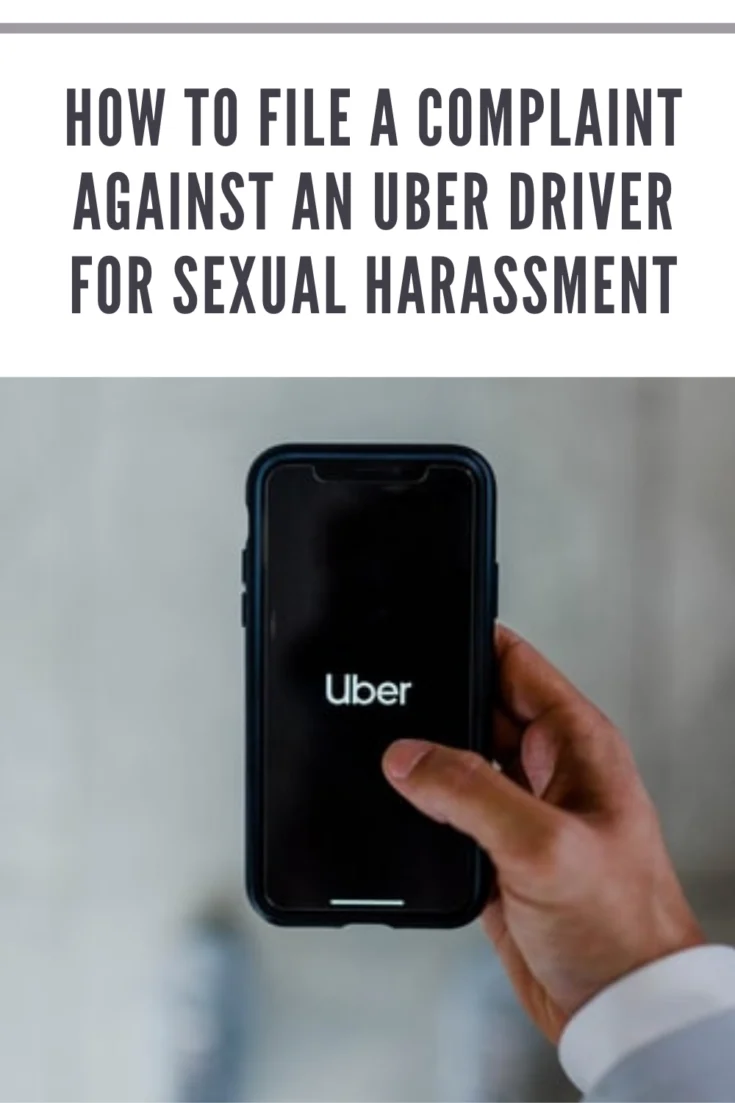 How To Report an Uber Driver
If you want to report an Uber driver for sexual harassment, you have a few options open to you.
If it is an emergency, you can call 911; you can dial it directly or do so through the Uber app via the Safety Toolkit, accessible through the shield icon.
By using the app option, you will be able to view your real-time location data and share it with the authorities.
For non-emergency situations, you can report the driver after the ride is completed or use the on-trip reporting tool to report any issues while the ride is in progress.
This tool allows passengers to report sexual harassment or other issues while still fresh in the passenger's mind.
What Happens After the Report?
The action taken against the driver depends on the severity of their offense.
After you have reported any improper behavior to Uber, they will follow up by contacting you and the driver.
The company will provide the driver with educational materials on properly conducting themselves and the right way to interact with passengers.
If the driver has received other complaints similar to yours, Uber will terminate their contract with the driver.
In the case of more serious offenses, passengers should report the driver to Uber to identify them and terminate them.
This will prevent the driver from perpetrating any violations against any other passengers in the future.
It will help Uber adjust its policies to prevent such acts from happening again.
With more serious offenses, you should also report the incident to the police to deal with the driver.
If you suffered any damages, be they physical or emotional.
You should contact an Uber sexual assault attorney to help you get compensation from the company that hired the driver who harassed or assaulted you.