You want your kid to look cool. You want your kid to be the envy of everyone else on the playground. To that end, you need your kid to be wearing the sickest kicks. Here are 12 Cool Kid Shoe Trends.
However, you should also be concerned about ensuring your child has footwear that maintains foot health and keeps them stabled and balanced during play.
To maintain this balance, here are some of the upcoming shoe trends for 2019 — all of which are good for growing feet, be sure, and check sizing for little ones.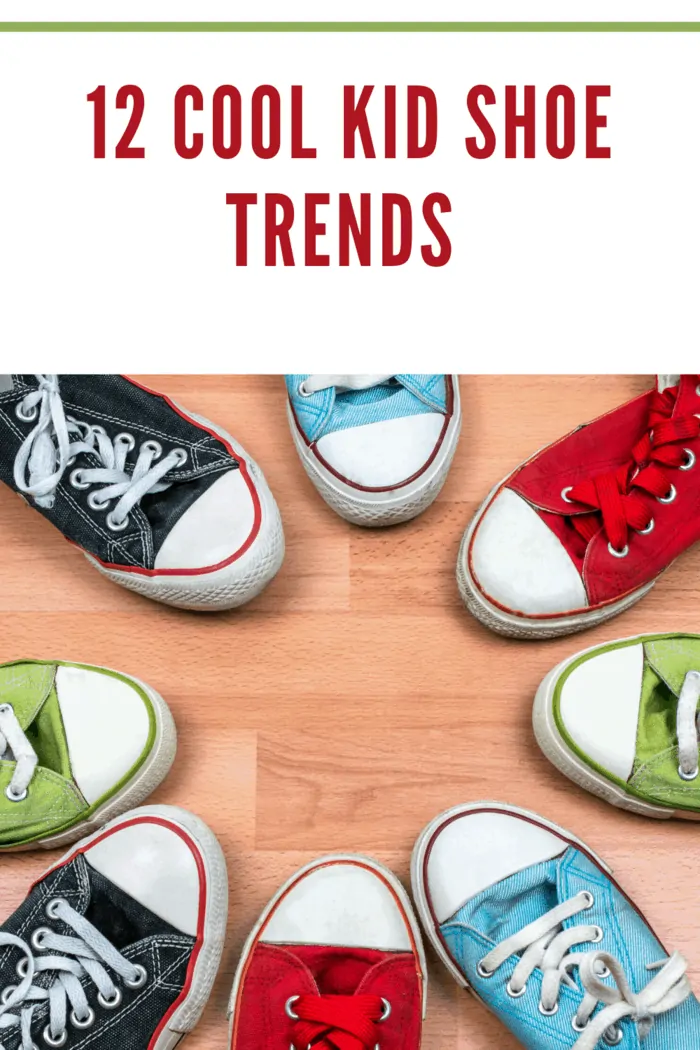 Multi-season Style
Most kids like to run, jump, climb, and move regardless of the season, and their shoes should be able to keep up.
You can invest in a handful of footwear options per season — or you can find shoes for kids that will remain supportive and secure no matter the weather outside.
Color of the Year
Every year, one color dominates all fashion, adults' and kids'; you should consider investing in that color for your little one's shoes.
Check Pantone or Visme.com for their big announcement, where they reveal the color of the year. Will it be navy or yellow?
Why not get a pair of each?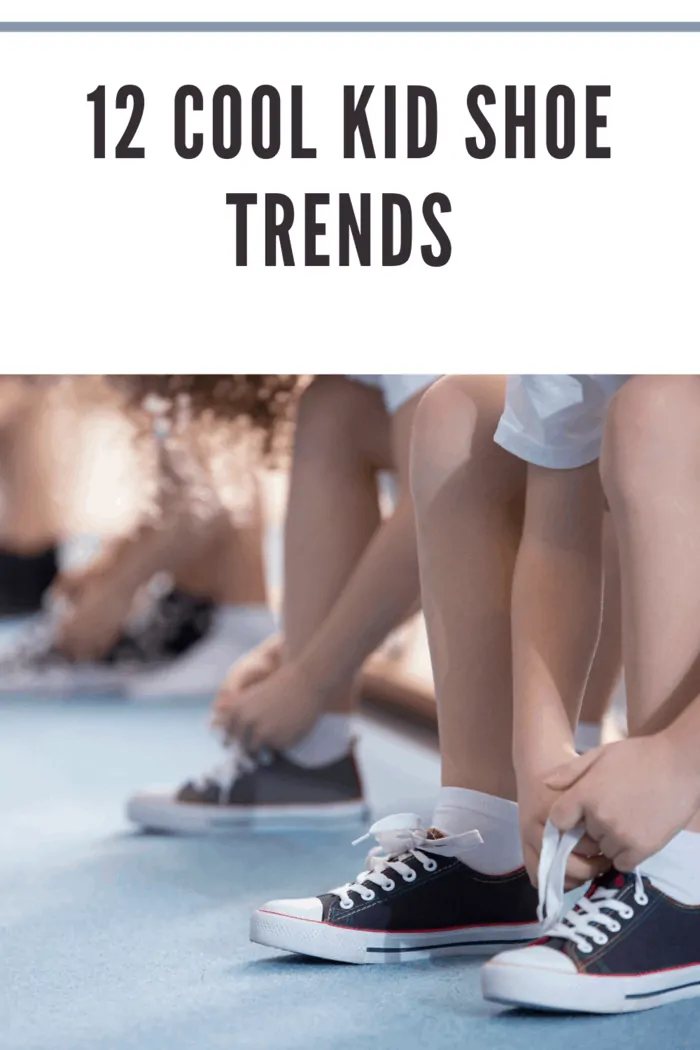 Retro
Your kids certainly don't remember when certain styles first appeared, but you'll love seeing your little ones in the footwear of your youth.
Retro footwear is in: Think jellies, Jordans, Oxford flats, Doc Martens, and white sneakers.
Laceless
It isn't just toddlers that benefit from laceless footwear; plenty of kids (and adults) struggle to tie up shoes just right.
There are more laceless options than ever, from traditional snaps and Velcro to zips cool wrap-around styles, so your child can still be secure without tiresome ties.
Special Needs
Kids with special needs tend to need special footwear.
Fortunately, as awareness grows around these issues, parents of children with autism and sensory issues are gaining more outstanding footwear options.
You should look for shoes that offer easy on-and-off with impeccable style.
Vegan, Cruelty-free
Kids hate hurting animals as much as adults. If your child is primarily concerned with the treatment of furry friends, you should look for vegan and cruelty-free footwear options.
Since most kids' shoes are made with faux and vegan leather, it isn't difficult to find these styles at reasonable prices.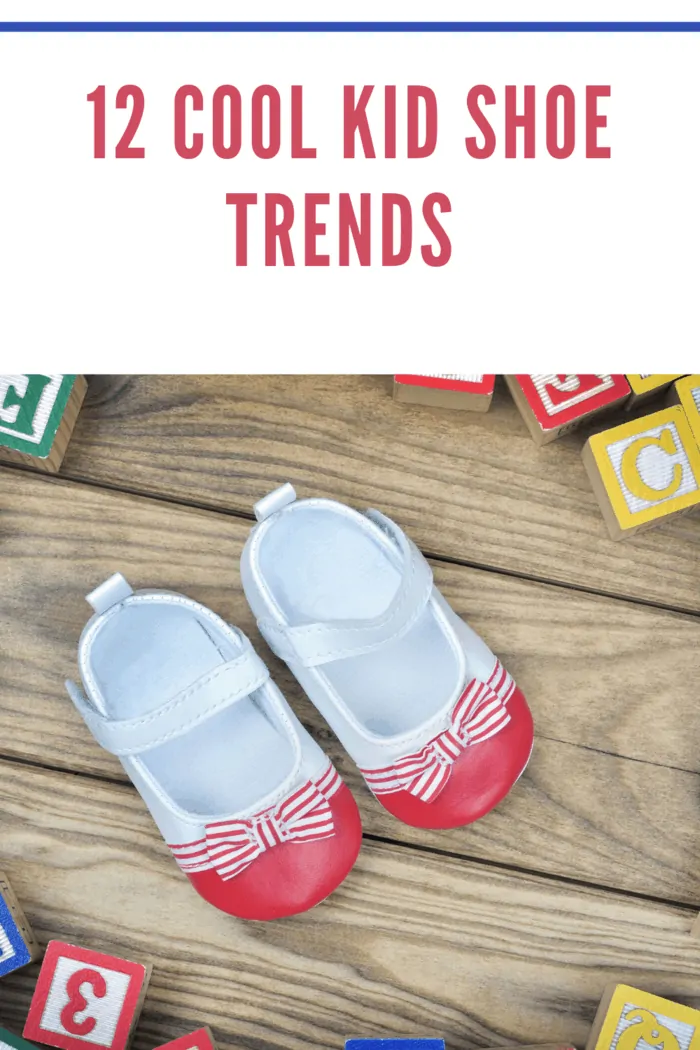 Lights Lights Lights
One footwear feature that kids will never grow tired of–lights.
If you want your little one to get excited about putting on shoes, invest in a pair of kicks that will glow in the dark, flash with each step, or otherwise light up.
Scalable
Kids' shoes can be the most expensive element of your little one's outfit for being so small.
That's why many parents opt to buy shoes a few sizes too big, hoping their kids will slowly grow into them.
Unfortunately, podiatrists warn against this; shoes that don't fit cause children's improper foot and gait development.
Fortunately, there is a solution: scalable shoes.
Shoes of this style allow you to add and remove insoles, so growing feet have a place to go.
Barefoot Boots
Studies and The Washington Post show that the longer kids remain barefoot, the better their long-term foot health.
The barefoot shoe trend has swept adult styles, and it is beginning to creep into kids' footwear, too.
If you want your little one to gain the benefits of barefoot for as long as possible, you might need to buy barefoot boots.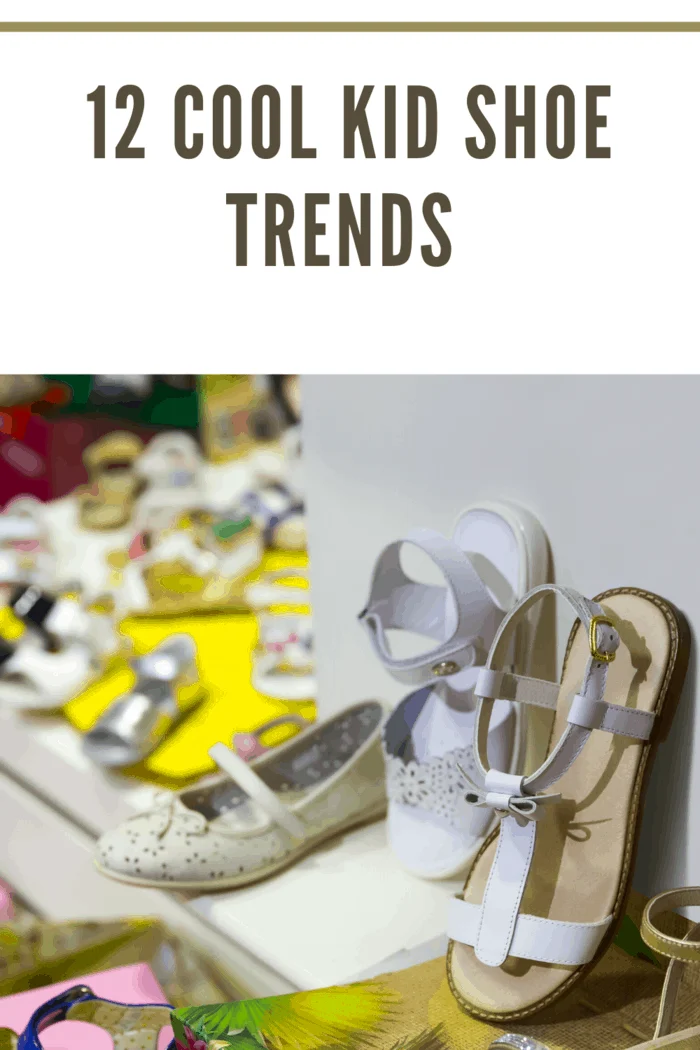 Odor Control
Considering how much kids move, it should hardly be surprising that their shoes stink.
Fortunately, there are kids' shoes that combat the pungent odors of play.
These typically boast breathable materials, like mesh or cotton uppers, as well as sweat-wicking materials inside.
You should also pay attention to the types of socks your kids wear, which can worsen bad smells.
Indestructible Toe
For some reason, the weakest part of any shoe is the toe — so to keep your kids' kicks looking fresh for longer, you need a strong rubber toe cap.
This is especially important for skater kids, who grind and smash their toes often and thus need extra protection.
Hybridized
Kids don't pay much attention to the type of terrain; without intervention, they will want only to wear the same footwear on the beach as they do in the mountains.
That's why you need shoes good for everything: swimming and splashing, hiking and climbing, running and skipping, etc.
Your kid needs shoes — but not just any shoes will do.
In the upcoming year, you should make sure your kid's shoes fit their activity level, comfort needs, safety, and security — and that they look great, too.