In 2014, women spent about $30 billion on shoes.
Shoes are always an important part of any outfit, but before you spend a lot of money on shoes, you want to make sure that you are buying fashionable shoes.
We have outlined the latest shoe trends for moms this year! You will be ahead of shoe fashion this year with this secret guide!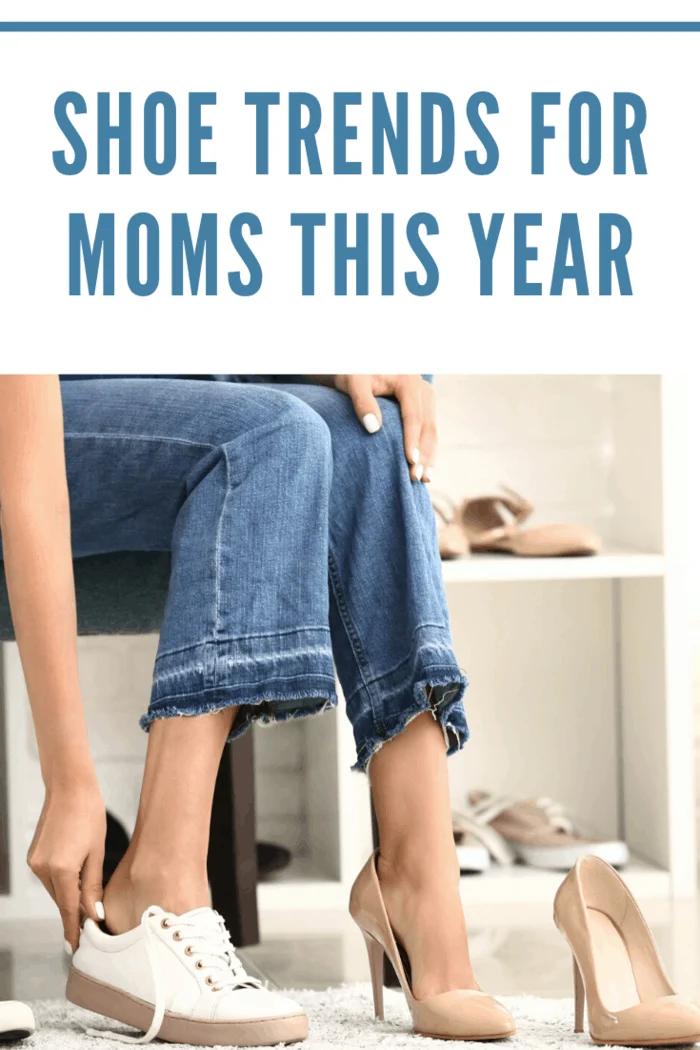 7 of the Latest Shoe Trends for Moms This Year
Loafers
Loafers are still in style and can be not only comfortable but a great way to make an outfit look even more classy.
You can wear these to a holiday party, to pick up the kids from school, or to go and visit your in-laws.
You can make them even more stylish by pairing them with some tall socks.
This style is becoming more and more popular and will really show people you know how to stay on top of the trends.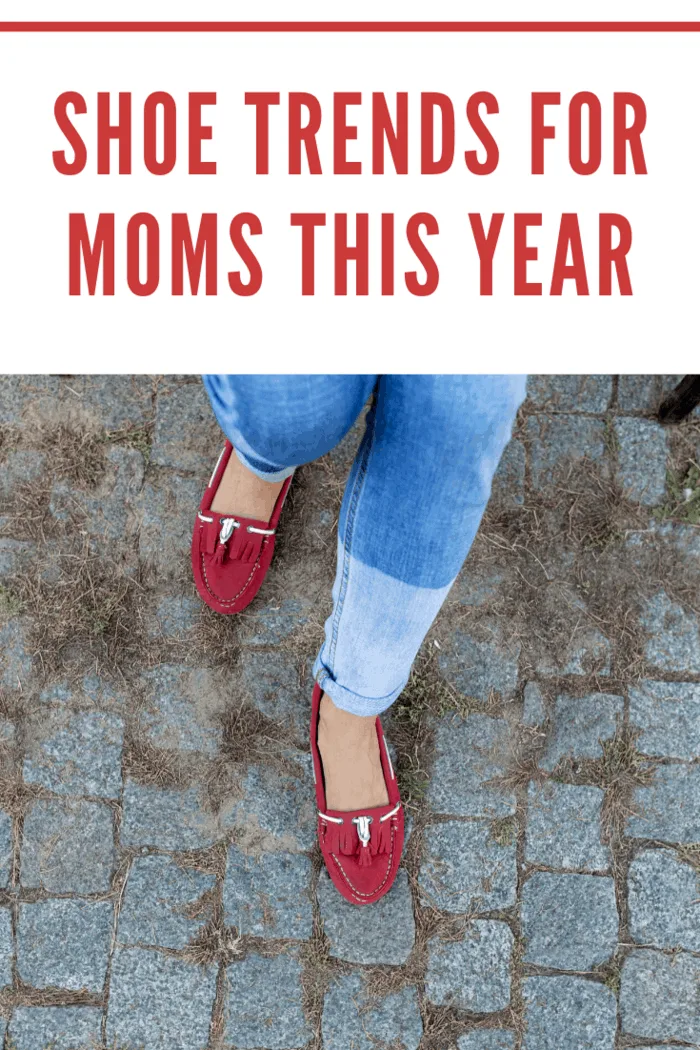 Boots
Boots are a good staple of any closet.
There are so many different styles out there, though that it can be difficult to know which ones to get.
Right now, animal prints are very fashionable.
There are a lot of fall and winter styles that are having boots with animal prints on them. Leopard print is still a popular pattern.
If you are going to wear some animal print boots, you should make sure that you start with the shoes first and then pair the rest of your outfit with the shoes.
In addition to animal print boots, you'll also need some winter boots to keep you warm when your kids want to go outside in the snow.
Make sure that you invest in some really warm boots so that you aren't constantly freezing.
A good pair of small heeled boots are also a great idea.
They can go with any outfit regardless of the season.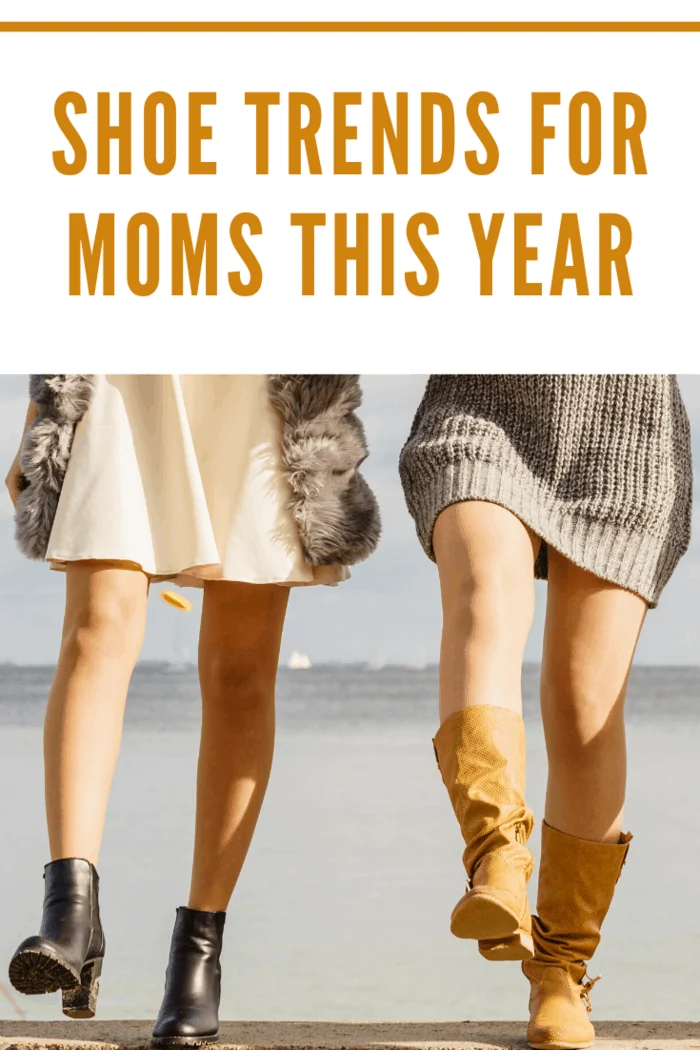 Chunky Shoes
Chunky shoes are coming back in style, as well.
You can head to the store and pick up a pair of some old, chunky, wooden platforms.
Clogs are very fashionable right now, and you can wear them with a lot of things in your wardrobe as well.
You can wear some denim-on-denim and even it out with some wooden clogs.
If it's a little bit warmer, you can wear them with a cute summer maxi dress as well.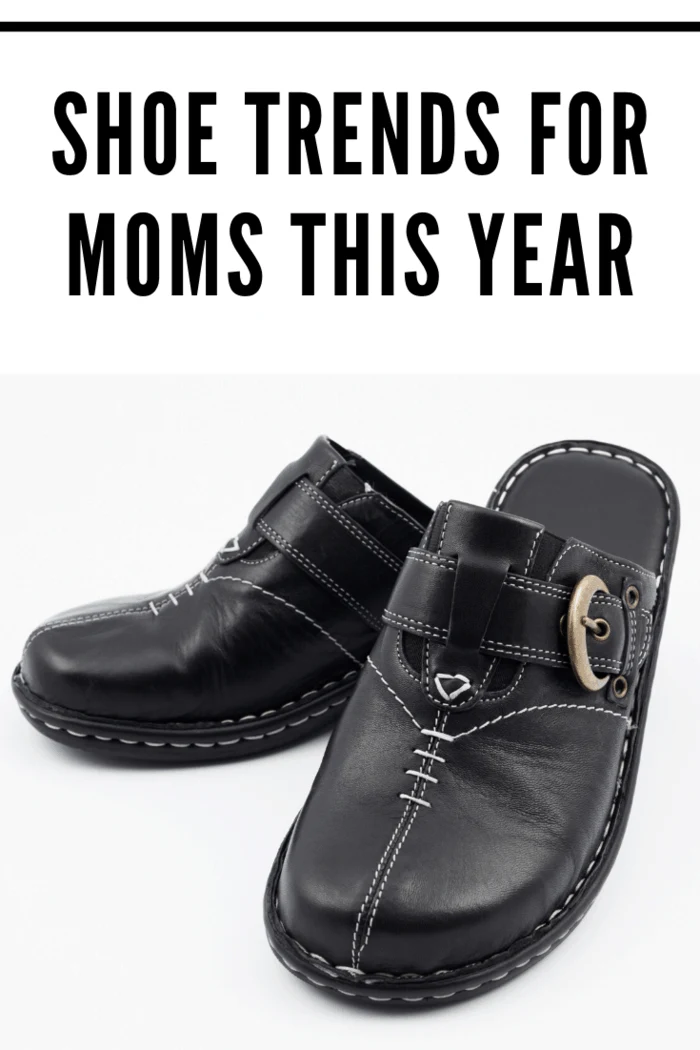 Sneakers
You might think that sneakers aren't for everyday wear unless you are training to run a marathon.
However, that's not true.
There are many sneakers out there that are not only comfortable but also cute.
For example, you can wear some Vans slip-on shoes so that you can quickly put them on at a minute's notice.
Sneakers are also great for working out during weight lifting sessions.
Apparently, more women are moving into weight lifting.
Therefore, it is important to look for great sneakers that can be used for weight lifting.
As a matter of fact, there are even weight training shoes which you can get.
These shoes come in all kinds of colors, so you can find a pair that will match everything in your wardrobe.
Addidas Baseline shoes are also extremely popular still.
These are perhaps the most fashionable tennis shoes that you can wear with any outfit.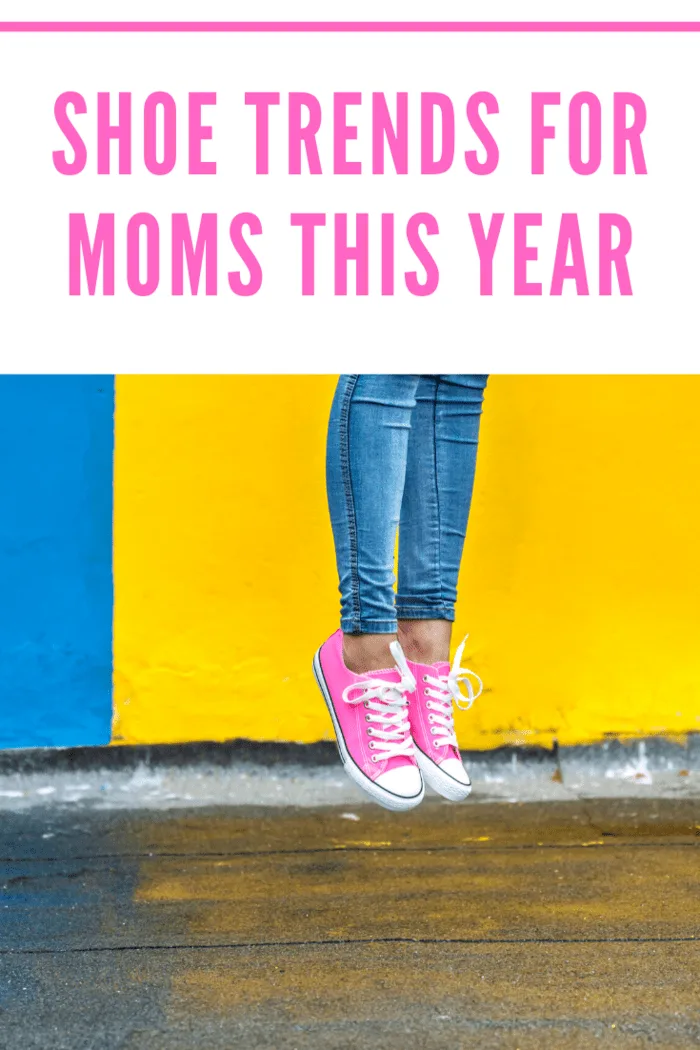 Heels
Sometimes you need to dress up a little bit, whether it be for date night, a holiday party, or any other special occasion.
One popular trend right now is a sculptural heel.
These shoes don't have your typical, straight heel.
Instead, the heel is sculpted to be different shapes and designs, adding just another unique look to your wardrobe.
They are actually beautiful and can leave people wondering how you have been walking in them all night.
These are so elegant that you can pair them with jeans and a plain t-shirt to really make them stand out.
There are also regular, non-sculpted heels out there that you should invest in.
When it comes to buying a regular pair of heels, minimalist is best.
Choose a style that can work for a regular day at the office and for a special date night.
Sandals
A nice pair of sandals is also essential for any mom to have in her wardrobe.
There are all kinds of sandals that are in styles right now, from comfortable flip flops to strappy, dressy sandals.
When the weather warms up, you should get some strappy sandals to be able to wear to summer barbecues, playdates, or just a shopping day at the mall.
You should also invest in a pair of sandals with small heels on the bottom to dress things up just a little bit more.
The more minimalist they are, the better.
You can also wear these with basically any summer or spring outfit.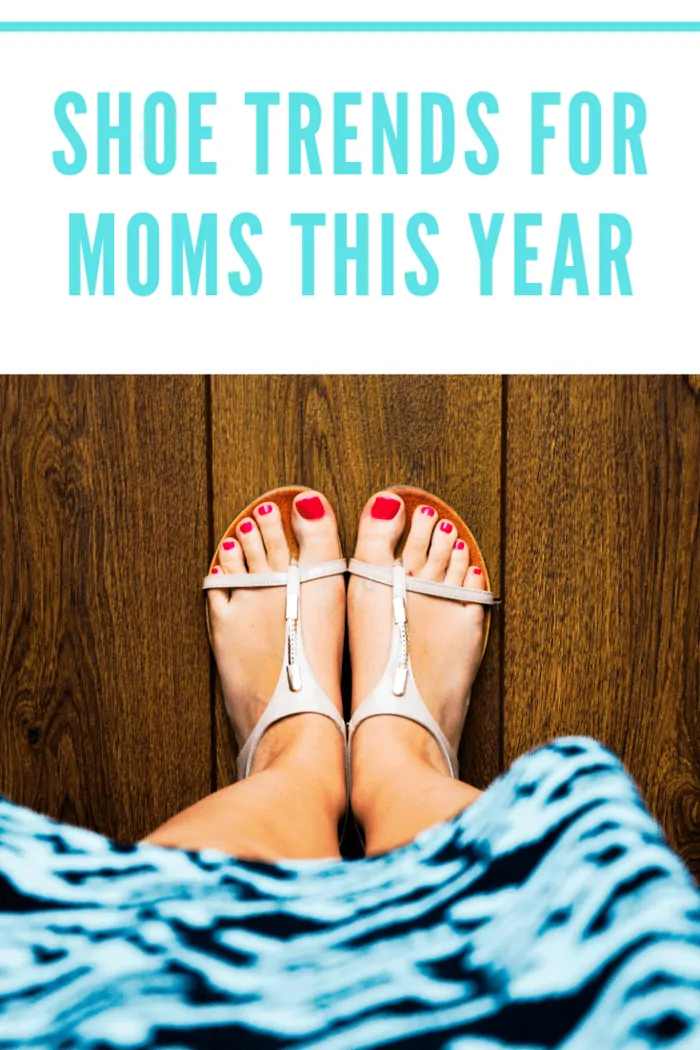 Comfy Shoes
Lastly, you want to make sure that you have a pair of comfortable shoes in your closet.
Being a mom is hard, and the last thing you want to do some days is put on a pair of heels to walk around.
That's why you need to make sure you have a pair of shoes that won't hurt your feet too.
TOMS are always a great option, and many moms love them.
Not only are they in style, but they are also budget-friendly and can go with multiple outfits.
They are also incredibly easy to put on; you just have to slide them right on.
These make them some of the best shoes for busy moms who are always on the go.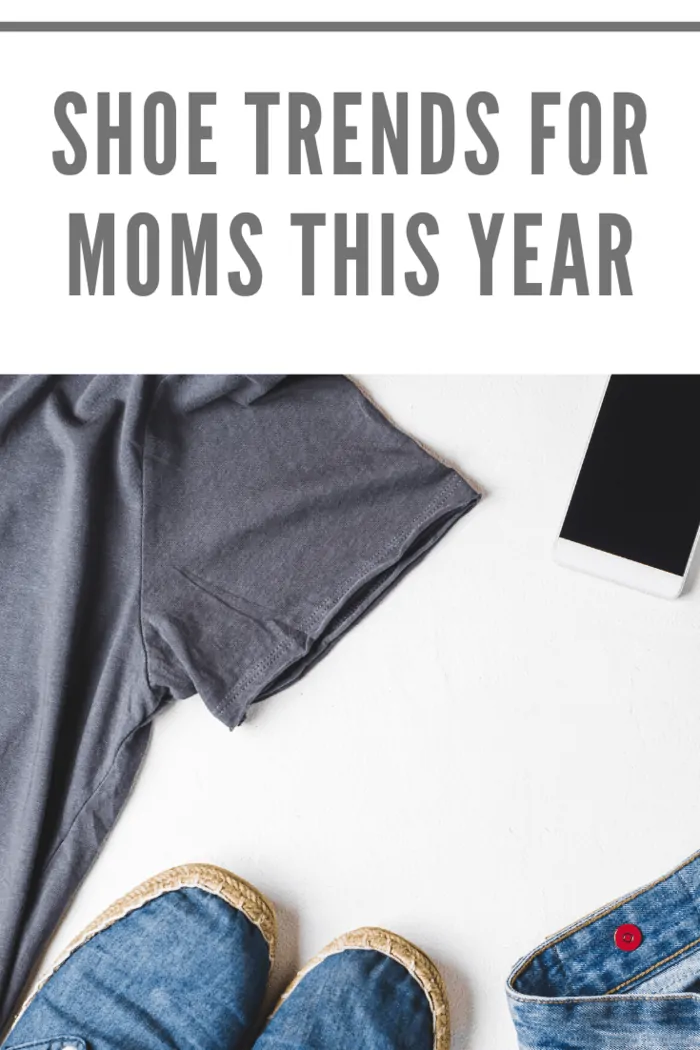 Stay in Fashion With the Latest Shoe Trends
If you follow these latest shoe trends, you are sure to be one of the most stylish moms on the block.
Learning about fashion and keeping up with the trends can be exhausting, though.
To learn more about how to be a stylish mom, make sure you check out some of our other blog posts!