I received YumEarth Organic lollipops and gummy bears in exchange for this post. All opinions are my own.
YummyEarth, the #1 organic candy company in the US, might just be the sweetest treat this Halloween.
We've heard the buzz in our social circles, and the concern among parents to give their children healthier foods and more planet-friendly options.
That's just what YumEarth Organics Gummy Bears and
Lollipops
are, made with real fruit juice and other planet-friendly and natural ingredients.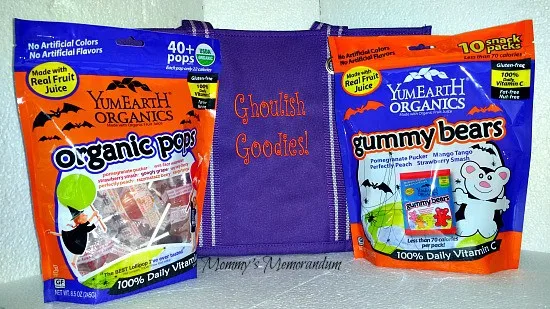 They contain no artificial colors or flavors, no major allergens, such as gluten, nuts and dairy and no high-fructose corn syrup.
Each serving provides 100% daily
vitamin C
and less than 70 calories.
It's a treat parent will thank you for and kiddos will come back to your door for more!
These mouth-watering snacks and sweets are perfect for any trick-or-treater because they are made with organic and natural ingredients, no artificial colors, no artificial flavors, and no of the major allergens, such as gluten, nuts, and dairy.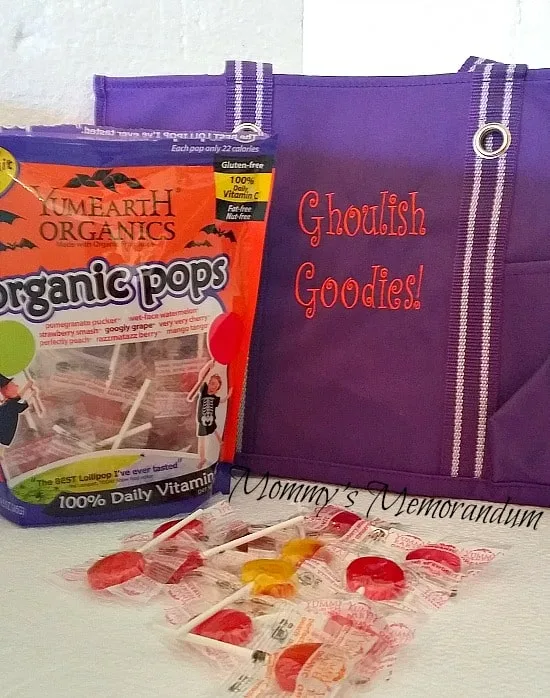 My kiddos love the YumEarth Organic Lollipops.
They are made with real
fruit juices
and are flavorful all the way through.
Available in assorted flavors like pomegranate pucker, wet-face watermelon, strawberry smash, googly grape, very very cherry, perfectly peach, razzmatazz berry and mango tango and touted by Phil Lempert, TODAY Show food editor as "The BEST Lollipop I've ever tasted," they are a top favorite!
Each YumEarth Organic Lollipop contains just 22 calories each, 100% of the daily Vitamin C!!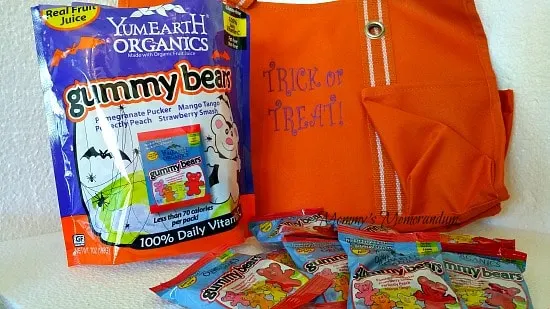 Oh, my these bears are delicious. They are soft and full of flavor!
Like the
YumEarth lollipops
, the gummy bears are assorted flavors: pomegranate pucker, mango tango, perfectly peach, strawberry smash and less than 70 calories per pack with a full serving of Vitamin C.
You can purchase YumEarth online or in stores nationwide–we buy ours at Target or Whole Foods.