When your little ones are celebrating their big day, every parent wants to go above and beyond to make it special.
A birthday party, experience, or personalized gift can bring a big smile to your child's face and create memories that will last a lifetime.
Whether your child is turning 2 or 12, there are lots of meaningful ways to celebrate.
But of course, no gift can ever be better than being there with your child.
They will remember spending time with you and how hard you worked to make them happy for the rest of their lives!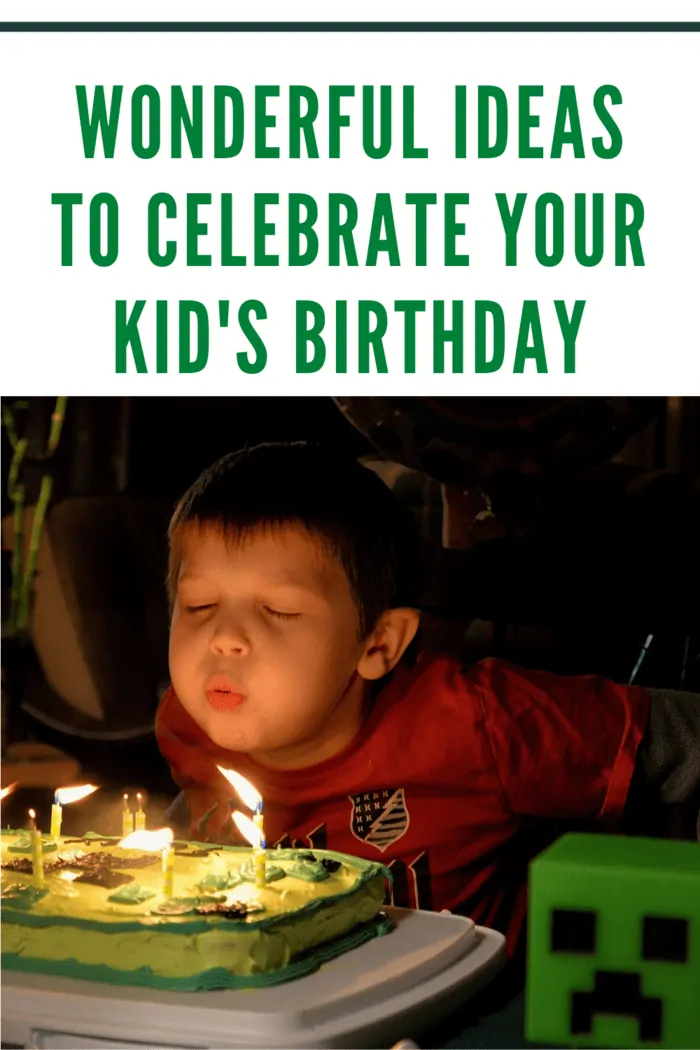 Take a Family Photo
There are lots of fun and creative ways you can use family photos as a gift!
You could have a photo painted and framed in your child's room, transferred into pieces of jewelry like a locket or a charm bracelet, or have the photo turned into a jigsaw puzzle for your child to solve.
You can also make a themed family photoshoot to commemorate the birthday!
Get your kid involved in picking a theme or an outfit and then head out with a professional photographer for the day.
Your child will have fun memories of playing dress-up, and you'll have a unique portrait of your family on a special day.
Make A Lovely Birthday Cake Together
What's a birthday without cake?
If you want to opt for something that's easy on the budget but still big on the memories, forgo the bakery and make a cake together.
You can find lots of easy-to-follow recipes online for birthday cakes in different flavors and styles.
Depending on your kids' age, they can be in charge of mixing ingredients or decorating the cake!
For very little ones, you might want to do the baking yourself and do a cake smash photo instead.
PureWow has a great cake smash guide.
We did it for MacKenzie turning 17 and it was such great fun.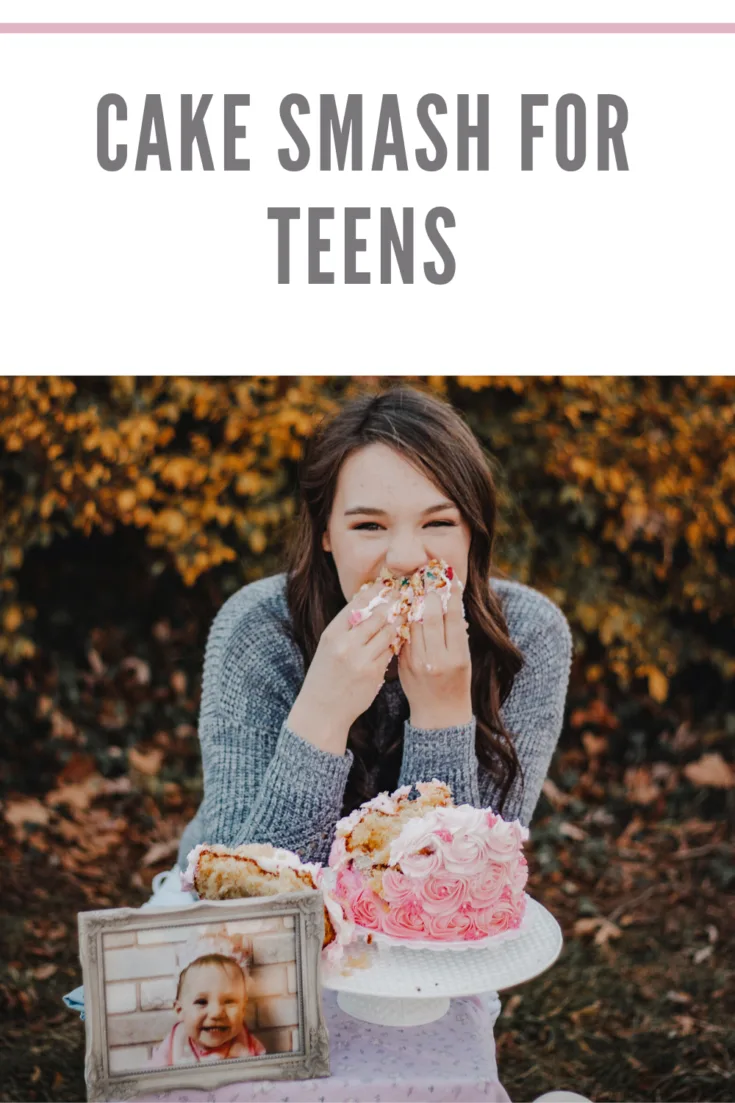 Have a Camping Trip in Nature
Getting out to the great outdoors is another fun and affordable way to make memories as a family.
You can find your closest National Park or campground and set out for a week of camping!
You can play exciting camping games like scavenger hunts or capture the flag, roast marshmallows by the fire, and maybe even go swimming, depending on where (and when!) you camp.
While this is a perfect idea for summer birthdays, you can also do year-round camping trips!
Instead of sleeping under the stars, a winter birthday camping trip might involve staying at a cottage where you can be warm and toasty by the fireplace.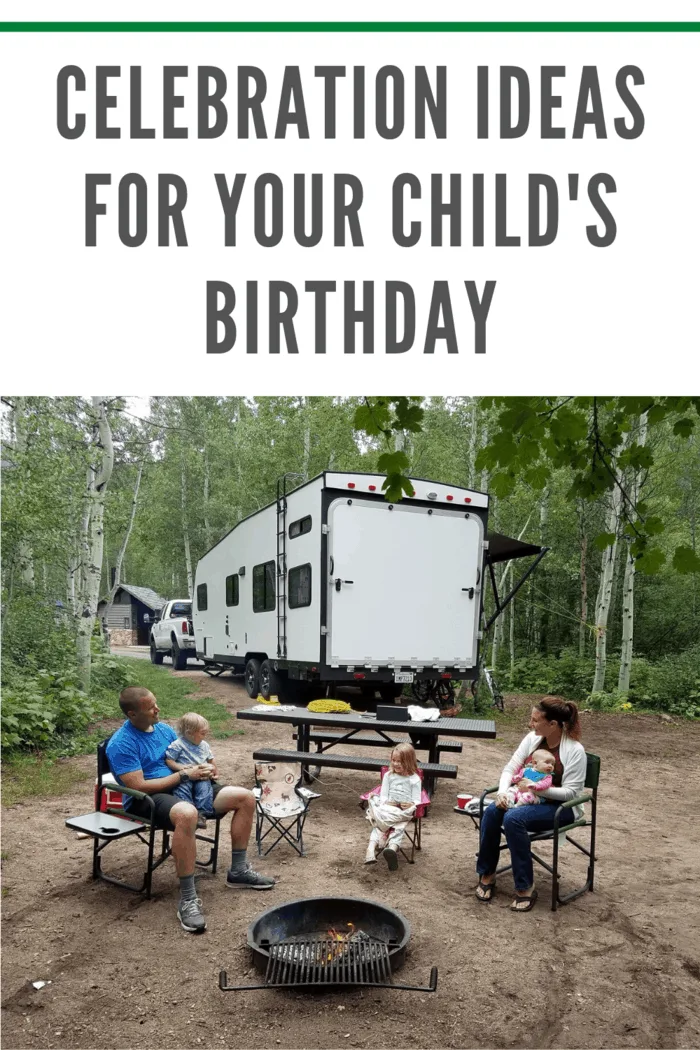 Present a Personalized Jewelry Item
A piece of jewelry can be an emotional keepsake for kids.
Name necklaces and charm bracelets are sweet and age-appropriate jewelry for older kids.
You might want to avoid giving your toddler or preschooler a piece of jewelry that might get lost or damaged easily!
You can also opt for buying your child a piece of jewelry that they can grow into, like a sophisticated pair of earrings with their birthstone.
Find the right gem on a birthstone list and have a pair of stud earrings or a dainty necklace created for your child that they can wear on special occasions now and then, or save for when they are older.
For a lot of kids, this will be their first piece of 'grown-up' jewelry and represent a new milestone in life.
Throw a Fun Birthday Party With Friends
Throwing your kid an exciting and festive birthday celebration is a great way to make their birthdays memorable.
You can create a backyard carnival with face painting, cotton candy, and a bean bag toss, or let them throw a sleepover party where they can stay up late eating pizza and watching scary movies (appropriate for their age group, of course).
You can also let your kids create special invitations to give to their friends at school as a bonus arts and crafts project!
Kids' birthdays seem a lot more elaborate these days than they did when you were young, but you don't need to rent a pony to make the day special for your child.
Your kid wants to have fun with friends and family, and you can give them that no matter what your budget may be.
Your child's birthday will be a great day with lots of happy memories for years to come.