Bathroom remodels some of the most popular —and costly— interior renovation projects. With the constant wear and tear and the evolution of design trends, your bathroom can start to look and feel a little outdated over time. Now, seeing as it's one of the most frequented spaces in the house, it stands to reason that your bathroom should provide a well-rounded experience for personal hygiene and reflect your taste as a homeowner.
The following guide details some essential considerations you should never overlook if you want to turn your bathroom into an oasis of relaxation and luxury!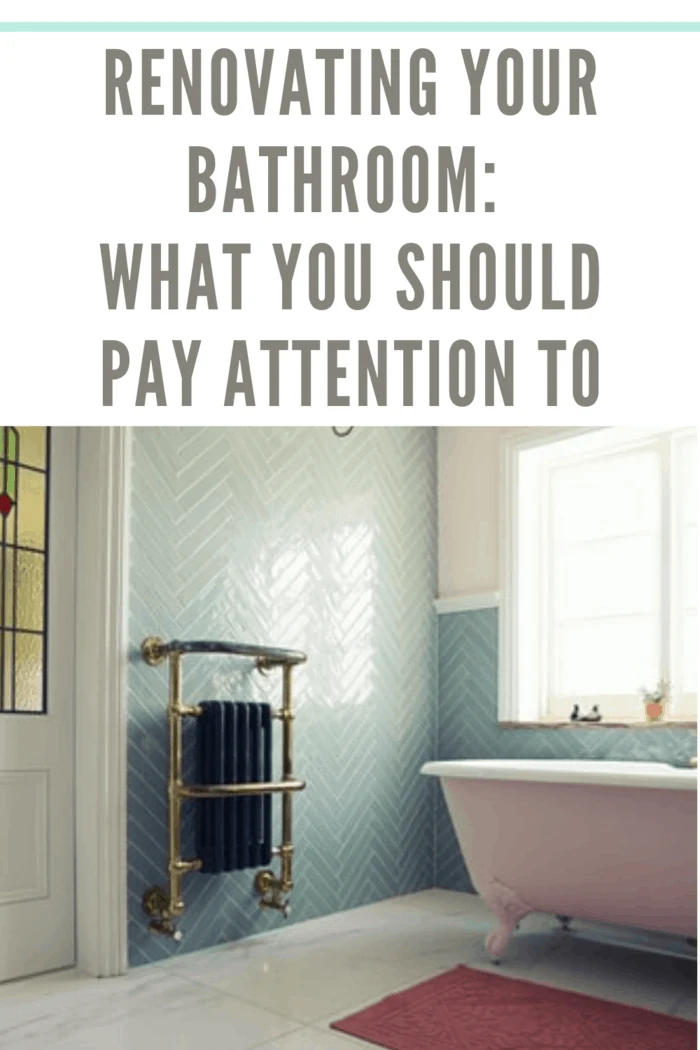 Check Your Plumbing
Before undertaking your bathroom renovation, you must take a closer look at your pipes and verify the overall state of your plumbing system.
Depending on the specificities of each space, these pipes might run through the floor or walls.
You'd usually find them made of galvanized steel, copper, or cast iron.
So, use this opportunity to check on their condition, and plan to have them replaced if they're severely worn out before upgrading your wet space.
Schedule a visit from a plumbing professional to assess your plumbing and waterproof your bathroom as well.
Consider switching to a macerating toilet for bathrooms located in areas with low water pressure or away from the main drain line.
Macerating toilets, also known as upflush toilets, send waste to a unit at the back of the toilet bowl.
The unit is a macerator pump with high-powered stainless steel blades that liquefy waste products then push them through a pipe directly to the sewer drain line.
Macerating toilets also use less water than the standard ones, making them more water-efficient.
Install a New Water Heater
Likewise, now would be a good time to look into putting in a new water heating appliance if your current one is starting to give out.
Seeing as you might be installing new amenities like a double vanity sink, a giant bathtub, or choosing a shower head with a handheld combo, you'll need a reliable source of hot water to adapt to your new needs.
In any case, some research should get you acquainted with various options for durable water heaters and showerheads for optimal efficiency and a perfectly equipped bathroom.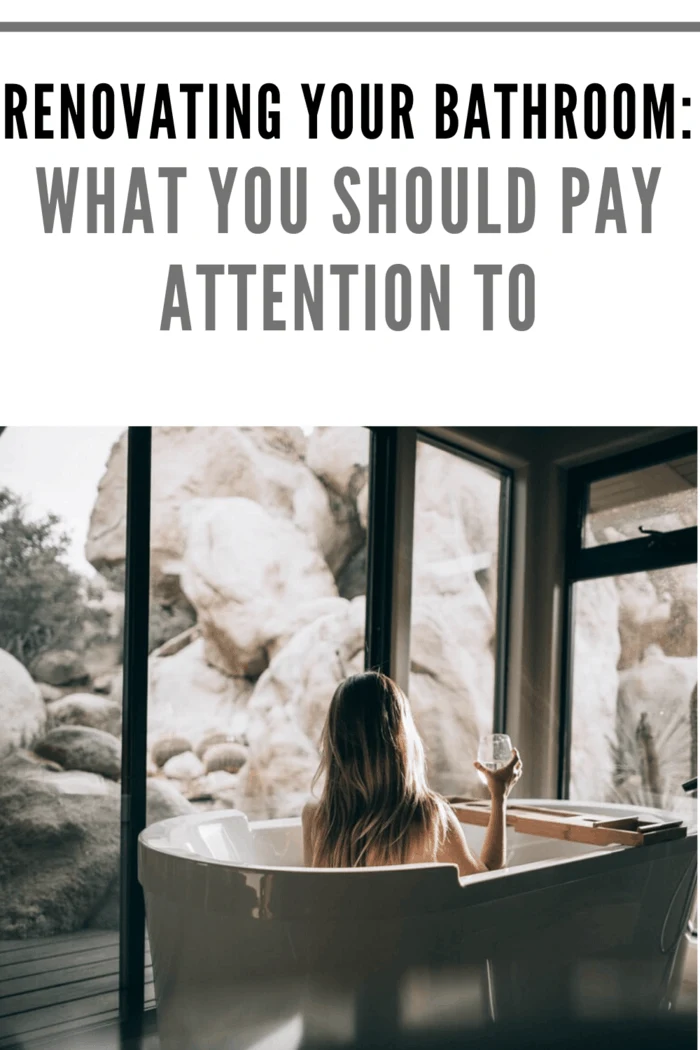 Style
When it comes to design choices, there isn't one unique style that will help you achieve an elegant bathroom and satisfy your aesthetic, points out HuffPost.
Nevertheless, it would be best to work towards putting together a cohesive space.
As such, opt for a toned-down color palette for the walls, floor, tiles, appliances, and such.
You can then add colors by touching through accessories and fixtures for a sophisticated space.
Consulting design blogs online or visiting bathroom showrooms is bound to help you gather inspiration and put together a solid and consistent design vision.
Materials
The materials you choose will also play a significant role in the overall vibe of your new bathroom.
Depending on which style you're going for, whether it's traditional, minimalist, industrial, eclectic, or else, don't simply settle for cheap materials.
Naturally, such renovations can be expensive on their own, but splurging a little on high-quality materials will help give your bathroom a luxurious appeal and truly elevate the space, suggests architechtualdigest.com.
Some of your options include marble, granite, teak wood, or hand-crafted tiles, both stylish and durable.
Ultimately, it all comes down to your budget, which is why it's important to allow yourself a comfortable envelope.
Layout
Modern bathrooms typically have open floor plans to allow for maximum openness and breathability.
In that optic, it's imperative to think about how to best optimize your space for a refined atmosphere.
While you might try to figure out how to place your furniture and appliances, you'll most certainly benefit from hiring the services of an experienced bathroom designer.
Their expertise will enable you to create the ultimate space that combines style, practicality, and comfort.
Amenities
As mentioned, a bathroom remodel is a fantastic opportunity to integrate some top-of-the-line amenities for an unparalleled experience.
For instance, if you live in an area with a cold climate, heated floors will do wonders for your feet once you step out of the shower.
Also, a Japanese toilet can be a unique addition to its customizable options and built-in water jet.
If you like to watch the game with a cold beer in your hand, why not install a mirrored TV to enjoy some entertainment from the comfort of your bathtub?
There are countless options to choose from.
Details
You know what they say about the devil!
Lastly, put some thought into the final touches and accessories, as these will help pull your space together and bring cohesiveness.
Mind the plants, artwork, area rugs and mats, toiletries set, color choice for the towel, aromatherapy, and more.
This should enable you to finish your bathroom's look in style.
Renovating your bathroom is an exciting project but not easy.
Given how much you're spending, you want to plan everything out from start to finish to bring your vision to life.
As such, conducting research and bringing in experts will guarantee that your bathroom remodel is a complete success.
---
Resources:
https://www.upflushtoilet.com/collections/macerating-toilets
https://clean4happy.com/best-combination-shower-heads/