It is estimated that every three million people are diagnosed with acromegaly, a rare condition caused by overproduction of growth hormone (GH) by the pituitary gland in adult individuals – when overproduction of GH occurs in childhood before the closure of conjugation cartilage, the condition is classified as gigantism.
Progressive, women with acromegaly, can experience changes in physical appearance – the growth of hands and feet, enlargement of the forehead and forehead, and tooth spacing – and impact the functioning of some organs such as the lung, heart, and gastrointestinal system.
Acromegaly takes between 6 and 10 years to be diagnosed: Its characteristic is slow development, and each patient tends to have a different combination of symptoms, usually common to other diseases, which makes the diagnosis late, so paying attention to the signs of acromegaly, such as increased size hands, toes, nose, chin, ears, and jaw; headache, tingling in the hands and feet, diabetes or vision problems is essential.
The sooner treatment is started – surgery for tumor removal, radiotherapy, and medication – the better the prognosis. Initiating proper treatment early gives the patient more chances to alleviate the symptoms of the disease. When there is excessive production of hormones, the patient must learn to live with these physical characteristics, strengthening self-esteem.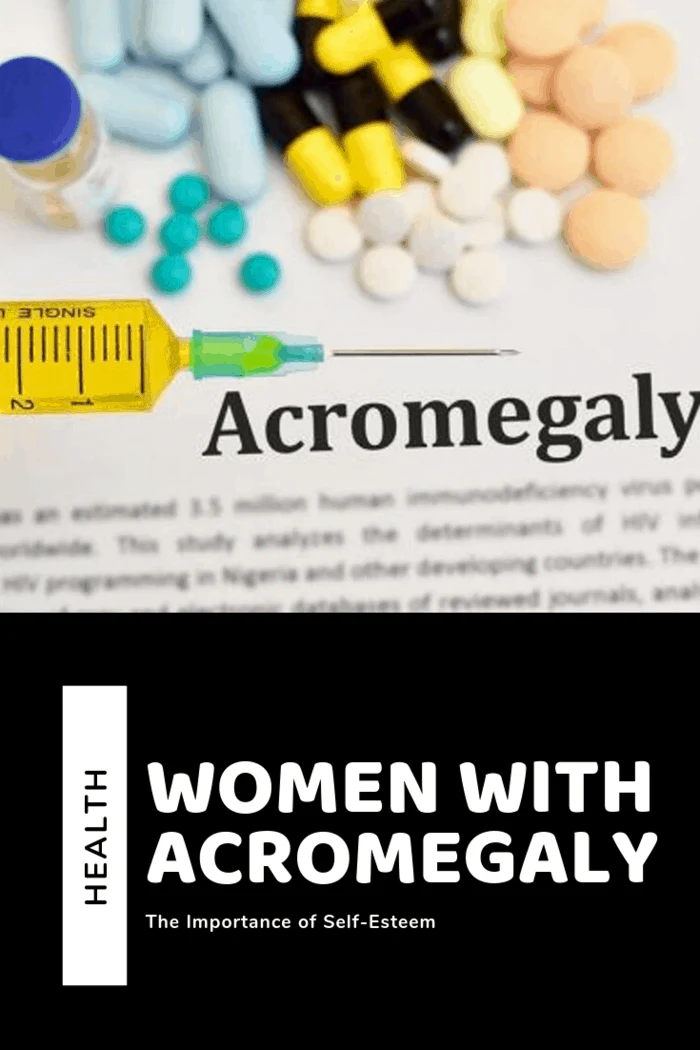 When a woman suffers from acromegaly
Makeup is essential to any woman and becomes a powerful resource at sensitive times, such as when facing depression or illness. Rescuing that a woman's self-esteem is critical for other aspects of her life, even her health may improve. This is not a simple painting on the face, but to show them that beauty is still there.
In the case of acromegaly, simple tricks can soften the effects of the disease and reinforce natural qualities. In some instances, acromegaly causes lip dilation, but with proper makeup, this is something that can be used positively. In the case of the prominent chin, it is possible to disguise it by using the well-known play of light and shadow. Many products and tricks can transform a woman's look and make her more confident and happy with herself.
It is estimated that the annual incidence of the disease is around three people per million – being a rare disease, little known. With an insidious course, its diagnosis is quite complex. It can take from 6 to 10 years.
Overproduction of growth hormone in adulthood, when the cartilages are already closed and inactive, cause enlargement of the hands and feet; It is also related to jaw projection, nose enlargement and excessive tooth spacing, tongue enlargement, joint pain, tingling in the hands, excessive tiredness, changes in vision, diabetes, high blood pressure, sleep apnea, and enlarged thyroid.
If the disease manifests in childhood or adolescence, gigantism will occur when bone growth plates are still open. This fact encourages researchers to continue researching the importance of hormones for women.
Studies show that patients with acromegaly have a significantly lower quality of life than the general population or patients with other chronic conditions such as arthritis, chronic lung disease, and hypertension, and similar quality of life to patients with conditions such as cancer and AIDS.
This reinforces the importance of treatments that keep the disease under control and promote quality of life. Acromegaly is a rare disease that affects men and women without distinction.