Disclosure: I am participating in the Zone Perfect Blog It Forward Challenge. Although I have received complimentary products and promotional items, all opinions are 100% my own.
Zone Perfect Review
Remember when I resolved to live in the moment? Zone Perfect issued the challenge. So? How am I doing?
Living in the moment is one of the most difficult things I've ever attempted. It sounds so simple, and yet it isn't. I have always had the role of responsibility. It seems always to come first, so I tend not to relax. I'm fearful if I "let go," I'll lose control.
I've managed to put the "stuff" away and watch the Disney channel with my children…enjoying their laughter and learning about the shows and characters they love. We've gone on walks together and long rides where it's just us and the road and nothing but raw conversation. I love these moments.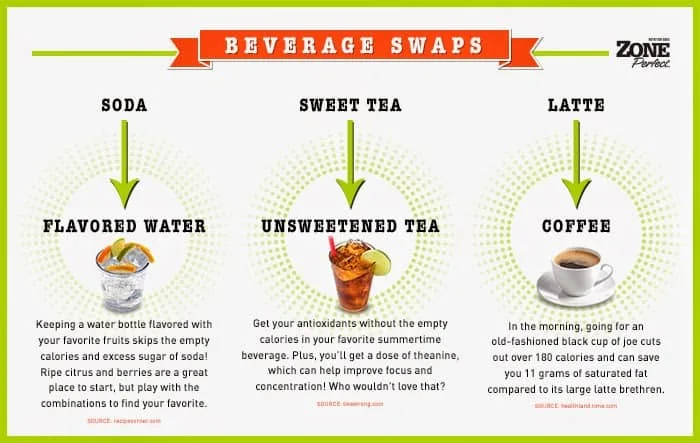 I was soda sober for six weeks. I gave it a chance. I didn't stop because of health issues. I realized I love soda. I enjoy the experience. It comforts me. It allows me to just enjoy what's going on. I consume lots of water daily–more than a gallon. After six weeks of water and no soda, I felt no more energetic. I didn't feel life had shifted into a world far more happy or satisfying, so I went back to drinking soda. No harm. I proved to my son that I could do anything, including giving up soda. ;)
I'm eating less trying to move more. I'm not doing either of these very well.
Mostly, I am just taking time to pause. To enjoy the beauty that surrounds me. I know I am enough and I am carrying on.
One of my favorite living moments is each morning when I come to work, walk to the back of the warehouse, and open the big bay door. I sit on a wooden reel, enjoy a Zone Perfect Bar and a cup of tea or coffee, and watch the deer on the other side of the fence. They aren't always there, but most of the time they appear. It's such an "in-the-moment" experience. I love that void and how nature fills it with such beauty!
Become A ZonePerfect® VIP & Save up to $10* Your first coupon will be emailed to you. Join Now for *$10 in savings relates to savings spread across a one-year period and may vary.
ZonePerfect wants to keep you charged and moving forward toward your goals!
I absolutely LOVE mine!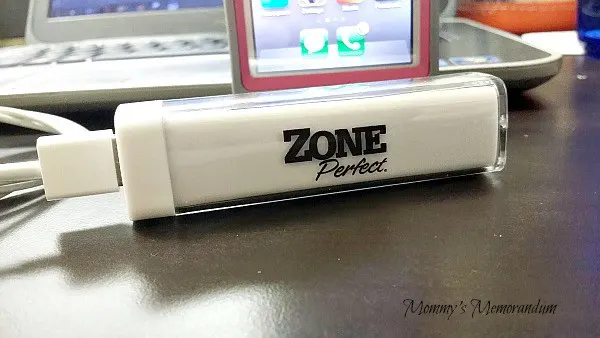 Zone Perfect Bars: A Tasty and Nutritious Snack
Discover the Perfect Zone for Snacking!
Zone Perfect Bars are a popular snack that offers a delightful combination of taste and nutrition. In this guide, we'll delve into the details of these delicious bars, including their history, varieties, ingredients, and more.
History of Zone Perfect Bars
Zone Perfect Bars were introduced in 2003 by Abbott Laboratories, a leading healthcare company. They were initially designed to support athletes in reaching their peak performance levels. Over the years, these bars have gained immense popularity among people from all walks of life looking for a convenient, healthy, and satisfying snack.
Varieties of Zone Perfect Bars
Zone Perfect Bars come in a variety of flavors to suit different taste preferences. Some of the most popular flavors include:
Chocolate Chip Cookie Dough: A classic favorite for those with a sweet tooth.
Fudge Graham: Perfect for chocolate lovers.
Cinnamon Roll: Delivers the warmth of a fresh-baked cinnamon roll.
Salted Caramel Brownie: A delightful blend of sweet and salty.
Peanut Butter & Jelly: A nostalgic twist on a classic sandwich.
Ingredients Explored
Zone Perfect Bars are known for their well-balanced nutrition. Here's what you'll typically find in these bars:
Protein: Zone Perfect Bars are packed with high-quality protein, often derived from sources like soy, milk, or whey.
Carbohydrates: They contain complex carbohydrates for sustained energy.
Fats: Healthy fats, like nuts and seeds, are often included for added texture and flavor.
Vitamins and Minerals: These bars are fortified with essential vitamins and minerals to support overall well-being.
Preparation Time: Instant – Grab and Go!
Servings: One bar per package.
Storage and Leftovers
Zone Perfect Bars have a long shelf life and require no refrigeration. Keep them in a cool, dry place, and they'll be ready whenever you need a quick, satisfying snack.
Expert Tips
Zone Perfect Bars are an excellent choice for on-the-go snacking or as a pre- or post-workout option.
If you enjoy a warm and gooey texture, try microwaving your Zone Perfect Bar for a few seconds.
FAQs
Q1: Are Zone Perfect Bars suitable for vegetarians? A1: Yes, many Zone Perfect Bars are vegetarian-friendly, but it's always a good idea to check the packaging for specific ingredients.
Q2: Do these bars contain artificial sweeteners? A2: Zone Perfect Bars may contain artificial sweeteners in some flavors, so it's essential to read the ingredient list.
Q3: Can I use these bars as a meal replacement? A3: While they're not designed as full meal replacements, Zone Perfect Bars can be a convenient option for a quick, nutritious snack between meals.
Known Alternate Names
Zone Perfect Bars are sometimes referred to as Zone Bars or ZPBs for short.
In conclusion, Zone Perfect Bars are a tasty and nutritious snack that has won the hearts of many. With various flavors to choose from and a balanced nutritional profile, they are perfect for anyone looking to satisfy their hunger while staying within the "zone" of a healthy diet. Grab one, and enjoy the delicious benefits!