What is a donation drive? A donation drive is a volunteer program that collects, sorts, and distributes donated items to charity groups. A donation drive is organized by a group of like-minded individuals, like students, office colleagues, businesses, or building renters, who organize a collection of gently used products to clear their old belongings and allow the production of even more jobs for the local community.
Donation drives are a great way to help your community or organization. These drives are organized by volunteers who do the work for the organizations they support. This type of fundraising is becoming very popular in the United States because it allows your organization to use the money you raise for the most important things. Consider organizing donation drives if you want to raise funds for your causes. You'd be surprised how many people are willing to help by donating.
There are many reasons why people decide to do this. Here are a few: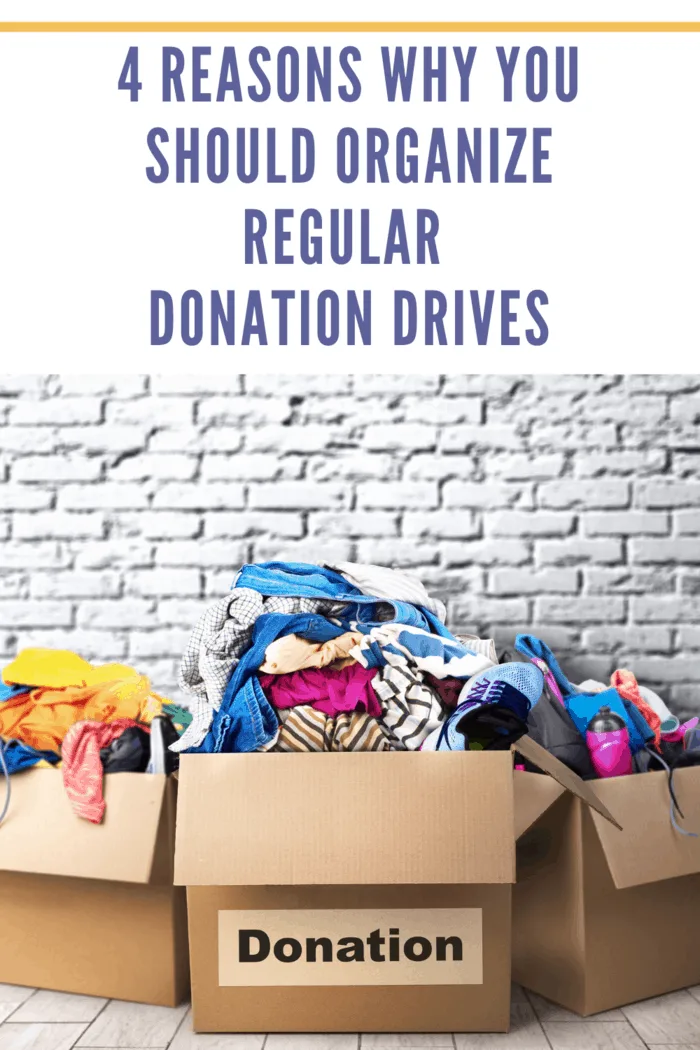 1. Make You And Your Organization Look Good
One reason why your company should organize a donation drive is a good idea is that it can get your business out there for the world to see. Many businesses only get their name out there through their marketing efforts. In the past, paying someone to come up with this kind of media campaign was necessary to have your name out there. This can be a great thing to look into because it will allow you to advertise your business in front of people that could not otherwise see it.
Donate drives are an easy way to increase your organization's visibility. There are many ways to get donations and many different charities that you can choose to donate to. Many groups will arrange to have a drive at specific times of the year. If you're hosting the drive, you may also want to have a drive at the end of every season to collect donations for the next quarter. You can find many fundraising organizations that you can choose to donate to. One of the most popular organizations people organize drives for is the Red Cross.
2. Support Your Favorite Cause
There are a lot of different types of people who donate to donation drives. The most common people who donate are people that would like to support the causes that are important to them. This could be anything from helping out an animal shelter to supporting a cause to help someone out. Sometimes though, this may be harder to come by than one might expect, especially regarding large donations. Many non-profits are understaffed and can use all the help they can get. Organizing donation drives will help them with funds and make their organization known.
The proceeds from a donation drive are put back into a charity organization to fund the programs they're running, pay their staff, buy supplies and pay for advertising, all of which help keep the charity in business. Most people use a donation drive to give something back to their community. However, some use the program as a money-making opportunity for themselves. Whatever the case may be, both of them share one goal: which is to help the charity reach its goals. To start a donation drive, you need to contact the charity you plan to donate your items to. There is no fee to do this. In fact, some charities don't require you to register at all.
3. Help The Less Fortunate
Donating your old items or goods helps less fortunate people. Items that are no longer being used can go to thrift stores or charities that may use them to help the poor. You might even think about donating your old clothes or items, such as furniture, that you no longer use to make someone's life better so they have a better place to live. Hosting donation drives regularly will help raise more donations and help out more people that are in need.
4. Tax Cuts
Another reason people hold donation drives regularly is that doing this can give you some tax breaks. Donation drives are a good way to give back to others and, at the same time, help your business with some tax breaks. The reason is when people hold donation drives regularly; people usually volunteer their time and hard work. Giving you a tax break is a small incentive for your great work.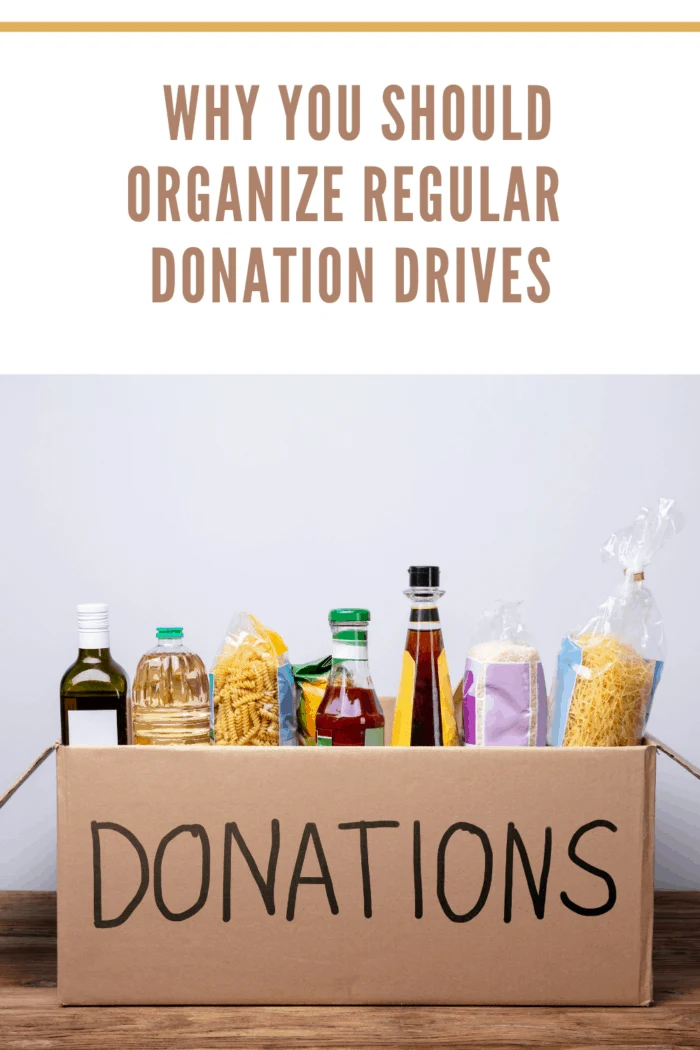 Conclusion
There are a lot of good reasons to organize a donation drive. These reasons are all positive things that can help to make fundraising a success. With a little bit of hard work, planning, and organization, you can run a successful donation drive that will bring in the money that you need. If you have a good idea of what you are doing, you'll have no problem getting volunteers to help out, and they will be happy to help you accomplish your goals.